Last Holy Week 2011, before I found out I was pregnant with my first child, my husband (then boyfriend) and his family went to Ilocos. It was a first time for me and it's definitely an experience I'll never forget.
The travel was really exhausting. 16-hour drive is no joke and we were all cramped up because we rented a coaster. We left our place at around 10PM so most of us were just asleep the whole night. After that long drive, finally we reached our first tourist destination – Cape Bojeador Lighthouse in Ilocos Norte. 
After picture taking, we went straight to the marvelous Kapurpurawan Rock Formation.
Next stop? Bangui WIndmills that are planted in the 9-kilometer shoreline of Bangui Bay, still in Ilocos Norte.
And finally, we arrived in the resort in Pagudpud at around 1:00 PM. After settling down, we decided to enjoy the white sand beach in Pagudpud.
We spent the rest of our days (and nights) trying out restaurants, eating, drinking and just enjoying the vacation.
After two days, it's time to go to Ilocos Sur. We went to this ancestral house turned restaurant at the first floor and museum and room for rent at the second floor (I just forgot the name). The food was really good and it gives you an "old feel," "Spanish era" ambiance.
….. and spent the rest of the afternoon eating their famous empanada, walking around, getting lost and buying pasalubongs especially longganisa, in the Heritage City in Vigan.
I wasn't able to get lots of pictures during this trip. Plus, there were a lot of closed establishments because we went there during Holy Week. There were also so many places we weren't able to go to because of lack of time. But I do want to go back to this place and try out other activities this proud province has to offer.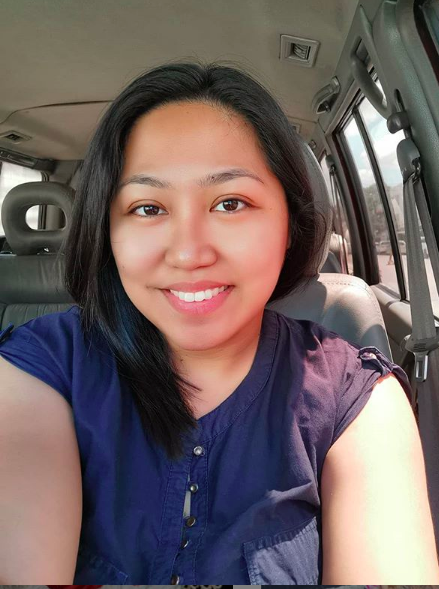 Ayi is a stay-at-home mom of two. When her kids are in their best state, she keeps up with chores, work, and ensuring that her sanity is intact. Join her as she navigates through this rollercoaster ride called motherhood.