I have always been a fan of headbands. For me, it is a perfect accessory to add life to a boring or bad hair day. When I had my first child, I always made sure to buy tons of clips and headbands to complete her girly look. And I did the same when my second baby came along. But unlike my eldest, she doesn't have "enough" hair which can keep the clip secured.
So I decided to focus on headbands. As I was browsing for the perfect, cutesy headbands, I came across this online store: Bop Baby Bop. Mommy Anne, the mompreneur behind the Bop Baby Bop online store, sells the cutest and most girly clips and headpieces which she designs herself. Although she claims she's a one-woman team who's in charge of production, design and packaging, she draws her inspiration from her daughters. Her clips and headpieces are creatively designed and well-crafted that you'll definitely want one for your daughter.
And of course, I can't help but get headpieces for my two girls.
From the packaging to the way the headbands were made, I can say it's absolute perfection. Even if my two-year old played with it and even stretched it, the embellishments didn't fall of. And being a paranoid mom, at least I don't have to worry about beads falling off.
Bop Baby Bop uses elastic and felt pieces that are tailored depending on the child's age and head circumference. Even the clips are well-made. It's different from the ordinary clips you can buy in malls where the designs are just glued on top of the clip itself. And there are no sharp edges too!
And what I like most about Bop Baby Bop's headbands is that it doesn't leave a mark on my babies' head. My 5-month old daughter wore the headband during her binyag and it didn't leave any markings on her head – unlike the other headbands.
And if you're worried about the price, think again. Bop Baby Bop's headbands are within your budget. Head pieces range from P80.00 to P260.00 depending on the design. Clips are P140.00 to P180.00 and come in three's.
What are you waiting for mommies? Check out Bop Baby Bop on Facebook. Whether you're looking for a perfect give or you simply want to spice up your daughter's wardrobe, their clips and head pieces are definitely a perfect addition to your little girl's collection. And it can go with any of your baby girl's outfits too! 🙂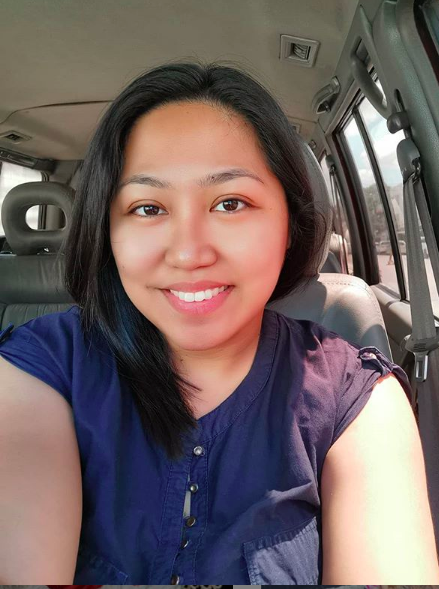 Ayi is a stay-at-home mom of two. When her kids are in their best state, she keeps up with chores, work, and ensuring that her sanity is intact. Join her as she navigates through this rollercoaster ride called motherhood.