My family and I recently had a vacation and it was the first time for us to travel with the babies. My husband and I decided not to bring a nanny with us and being a nanny-dependent that I am, I find this really challenging.
The original plan was that my sister will ride with us in the car so I have someone to help me in taking care of my two babies. But due to changes in the plan (we were not supposed to come anymore), we ended up going to our place of destination with just me, my husband and my two tots. So imagine me at the back of the car, with a two year old and 6-month old baby — chaos is not even enough to describe me. But I managed to survive the whole 3-hour or so car drive, not to mention I look so haggard when we got in the hotel.
Anyway, here are some of the things I learned plus tips for all mommies when travelling with kids.
1. Technology may come in handy. I am NOT an advocate of kids getting addicted to iPad and other forms of technology but iPad has its moments too. We don't have a portable or built-in TV in the car so an iPad (or iPhone) on hand did the trick for us. When I noticed that my two year old is getting annoyed when strapped in the car, I just gave her the iPad and let her play with her favorite apps. She hushed and it was effective.
2. Bring something they can play with. It can be toys, books or anything they find interesting, it is always important to have something which can catch the kids' attention. My 6-month old also got annoyed just lying down in the car and when I gave her a toy she can play with, she was happy. Leapfrog's Violet (the one which reads a story) has become my kids' best friend during our trip.
3. Invest in a reliable car seat. We don't travel a lot with the kids around. And every time we go out, we don't normally bring our kids even if it's just in shorter distances. That's why my husband and I decided not to get a car seat since we think we're not going to use it anyway. Still, we had a hand-me-down car seat from my cousin. The problem was we don't know how to put in the car since the manuals were not given to us. Plus the instructions written at the back of the car seat was in Japanese – something we don't understand. A car seat would've made our lives easier when travelling with kids since we can just strap in one of my babies in there while I look after the other baby.
4. Leave early. The problem in travelling in Metro Manila is that you should ALWAYS expect a heavy traffic to welcome you while on the road. Unfortunately for us, we left at around 11:00 AM. Although the traffic is not the same with the one at 7:00 AM, there was still traffic. Instead of reaching our destination earlier than expected, we wasted a lot of minutes on the road. And this has bored my two year old that she ended up moving around the car a lot.
5. Prepare a separate "travelling bag" for kids. This means you should have a bag full of diapers (pull ups are advisable!), wipes, extra shirt and bottoms. Because my two year old moved around the car a lot, this caused her to get dizzy and vomit. A travelling bag that is within reach is convenient since it will be easy for us to change the kids in case of messy situations.
6. Just have ONE carry-on. And this means the baby bag alone and nothing else. I had a hard time carrying my own bag, with all the essentials in there, and worrying about the baby bag. Because of this, I decided to give the cash to my husband and just think about the baby bag. The good thing was my baby bag was so spacious so I can put my wallet and phone in there. Talk about dual purpose.
7. Don't forget the stroller. I am not a fan of baby carrier, although this is proven to be reliable, handy and convenient. But I stick to the stroller since aside from being able to place my 6-month old in there, there's still space for other things such as baby bag or items bought from shops. And it is easier to go around rather than just carrying the baby all throughout the trip.
8. Ask for help. The good thing about this trip is that I have my family with me. I simply asked help from my mom and sisters to look after my kids first while we eat or take a shower and do our thing. This has somehow eased the tiredness from taking care of the kids – but I'm not complaining though!
9. Always have a camera. It was my two year old's second time to travel (the first one when she was still 4) and you can just see how excited and giddy she was the whole time. There are a lot of priceless moments waiting to be captured and having a camera on hand will definitely be useful. And it feels good to look back at those pictures and see the happy faces of the kids.
10. Just enjoy and savor the moment. Kids will become kids once and there is a probability that they are bigger when we decide to go back to the place. I must admit that taking care of two kids with limited help is really difficult but challenging at the same time. But nothing beats spending time with them and seeing them really happy and having fun. There may be occasional boo-boos and tantrums when travelling with kids but so what? Kids are kids and I gotta love them for that.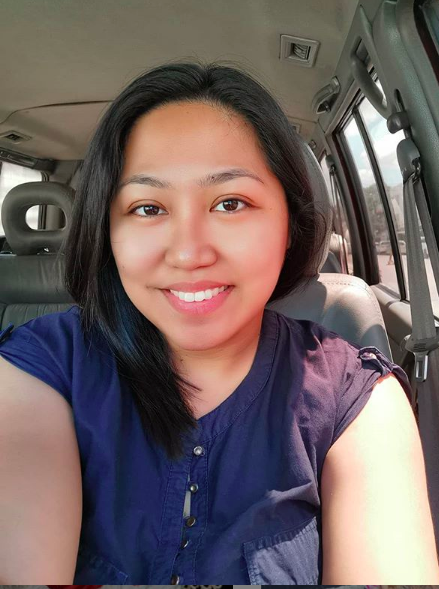 Ayi is a stay-at-home mom of two. When her kids are in their best state, she keeps up with chores, work, and ensuring that her sanity is intact. Join her as she navigates through this rollercoaster ride called motherhood.