I love shopping but I definitely love it more when I shop for my kids, although I try my best to be reasonable and stay within budget. So I have to thank whoever person who invented online shopping because everything else is so easy and convenient and of course, a lot cheaper.
Upon the "death" of Multiply, online sellers decided to look for other platforms where they can market and sell their products. Facebook and creating a Facebook page may seem like the most popular option – until online sellers discovered Instagram. Sure, Instagram is a place where you can take a photo, add some filters then post it for the world to see. But for the aggressive ones, Instagram is also a venue where they can sell their products and take advantage of #hashtags and #SFS.
So being a mom, I figured there are a lot of online stores that can cater to my kids' needs. I have to admit that I spend my idle time just browsing through different shops on Instagram that sell the cutest things. So when it comes to my online baby shopping addiction, here are my top IG shops worth visiting.
1. Oh! Baby (IG name: ohbabyph) – Sells educational toys, books and DVDs  
I came across this online store through a friend. She was sharing videos of her daughter and how she can identify the pictures in the unique flashcards. Apparently, those removable flash cards and pull-out cards are not available in the Philippines. Thankfully,  Oh! Baby sells these unique flashcards in their IG account. Aside from this, they also sell educational and values books, Baby Einstein DVDs, Leapfrog DVDs, complete set of Your Baby Can Read and toys.
2. Saab and Meelo (IG name: saabandmeelo) – Sells wonderful headpieces, clips 
Bop Baby Bop is a personal favorite when it comes to clippies and headpieces for my girls. Thankfully, there is another online store that sells the cutest and unique headpieces under the creative hands of Mommy Liza. From spell my name headpieces to bows and owls and hats, Saab and Meelo has got you covered. And in case you want custom-designed pieces for your little one, Mommy Liza can do it for you.
3. Stash by Liz (IG name: stashbyliz) – Sells affordable baby clothes 
I have to admit that I love dressing up my girls. Unfortunately, baby clothes these days are expensive, some even more expensive than mine! So if you're looking for an online store that sells US export terno sets, dresses, etc, then Stash by Liz can be of great help. Clothes are really affordable, with prices that range from P200 up. And shipping rates is cheap and starts at P40. browse through her Instagram page and you'll find the cutest clothes for your little girl. But there's one thing Mommy Liz hates: joy reservers so make sure you're getting the items you reserved.
4. Moderne Lifestyle (IG name: modernelifestyle) – Sells educational toys and books 
I only came across this shop in Instagram by accident. My favorite shoe store posted Moderne Lifestyle and advertised it – and I'm so glad she did. Moderne Lifestyle babies and kids' developmental learning tools, books and toys whose products range from mask books, jigsaw puzzles, stacking and nesting blocks to help kids discover early learning concepts, and stackable books. And the best part? Her products are made of Earth-friendly, recyclable materials.
5. Mhyrtle Kids (IG name: mhyrtlekids) – Sells one-of-a-kind footwear 
Just like the other online shops, I only came across Mhyrtle Kids by accident. A friend posted a picture of her daughter wearing one of Mhyrtle Kids' moccasins shoes and immediately fell in love with it. As much as I want to buy one for my daughters, the available sizes are only up to 17cm and my eldest's foot size is bigger. BUT Mhyrtle Kids can customize shoes for both kids and adults. Just give them 2-3 weeks lead time.
These are only some of the many shops in Instagram that can cater to your child's needs. Don't worry, I'll be uploading this list soon.
So, are you ready to go online shopping?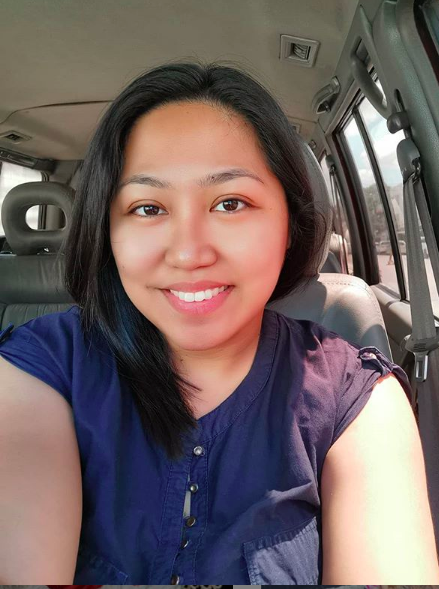 Ayi is a stay-at-home mom of two. When her kids are in their best state, she keeps up with chores, work, and ensuring that her sanity is intact. Join her as she navigates through this rollercoaster ride called motherhood.