Okay, I must be daydreaming on this one. I previously shared about having a maid-less household, its ups and downs and tips on how to manage it. And here I am again, sharing with you another post about having no helpers at home.
Anyway, I've had a lot of experiences with helpers. With almost three years of living together, my husband and I met a lot of helpers, some we like, most of them we loathe. To be honest, I even lost count as to how many we've had so let's just say 10 is a safe number.
See what I mean? 10 (or more) helpers in a span of less than three years.
I don't really know if it's me or yayas these days are really different. Back in the day (which means my younger years), we never really had issues with helpers. We even had one helper who's with us for almost 10 years! Today, I'm lucky enough if my helper lasted for a year – well I did have one who lasted for a year then she left.
I don't mean to degrade or discriminate anyone here but here's what I observed.
1. They're extremely wasteful of almost everything. I was expecting they're matipid. Apparently, most of them don't even know how to budget even the laundry detergent. I'm sorry. My husband and I don't poop money and we work hard for everything we have so yes, even the dishwashing liquid and cooking oil matter to us.
2. Tons of drama. I've heard their storied, sympathized with them, understood them and gave them what they need, even if it means giving their salaries in advance. Despite the living quarters, free food, treats from time to time (yes, I treat my helpers and buy them a drink from Starbucks) and basically providing them a comfortable home, all I hear are complaints and why I have to budget meat. And yes, they feel bad when I tell them to do this instead of that. I even had a yaya who doesn't eat every time I scold her for not properly taking care of my daughter when I'm away, thanks to CCTV.
3. They never get contented. Going back to number two, they always ask for higher pay but are too lazy to move around. I had a helper who only stayed with us for a day (!!!!) because she doesn't want to take care of the kids. I mean, one can't simply have a big salary instantly unless you work for it, right?
So here I am again, still maid-less but so what? It's really hard, considering that I have an online job, an online store to manage and two kids and my youngest is still learning how to walk on her own. Thankfully, I was able to survive everyday and each day seems like a breeze.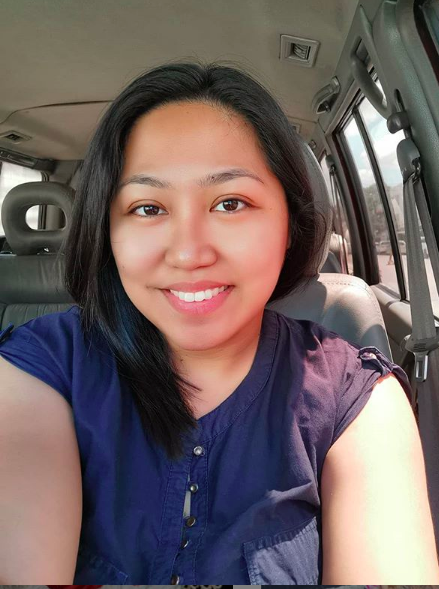 Ayi is a stay-at-home mom of two. When her kids are in their best state, she keeps up with chores, work, and ensuring that her sanity is intact. Join her as she navigates through this rollercoaster ride called motherhood.