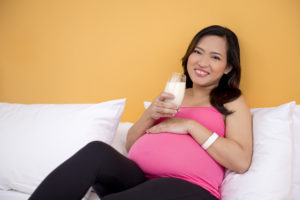 I will never forget that day when I found out I was pregnant. It was summer and I just got back from Ilocos trip with my then-boyfriend-now-husband. I was one day delayed and blamed it on stress, so I didn't pay attention to it.
Then I had a crazy feeling that something was going on. Call it instinct but I really felt different. When I tested positive (thank you Medic Pregnancy Kit), words can't explain how I felt. I was scared, because I was still in law school at that time, excited, because my husband wanted a baby, and even angry for letting this happen. I was crying because I don't how to tell this to my parents who were expecting so much from me. And yes, I'm not prepared for this. I wanted to be a mom when the right time comes but I didn't expect it to be this early.
The first three months were the hardest. I was on complete bed rest and the only time I can get up is when I need to go the CR. I was hormonal and crying all the time because too many things were going inside my mind. Of course, my husband was there beside me and he assured that everything will be fine and there's nothing to be afraid of. Every baby is a blessing and that I should be happy because I am given a chance to be a mother to someone.
Slowly, I felt better. My parents accepted the situation and forgot about how frustrated they are (Haha!). With the right amount of love, care and good food, I was able to bring my happy self back and got over my pregnancy anxieties. I started to fix myself, watched what I ate and focus on making myself and my baby healthy.
To all the moms-to-be out there, remember this: everything is going to be fine. Have a support system, take care of yourself and your growing baby and be healthy. All the sacrifices will be worth it once you see your baby for the first time.
Press Release
Pregnancy is a new journey for every woman and whether it is meticulously planned or comes unexpectedly, one thing is definite – a woman's life will never be the same. It is an experience that will reinvent your world for you.
Like any other journey, you tend to guess what lies ahead. The idea of uncertainty, added responsibility and pressure makes you start to reassess yourself and your competencies. And whether or not you think you are ready for motherhood, you are forced into this new, but wonderful world.
A grand adventure begins
The good thing is, pregnancy is designed to naturally prepare you for motherhood. While it is inevitable that you feel uncomfortable, anxious and scared about what comes next, there are moments you will be filled with joy.
Being apprehensive about the responsibility for another human life is normal, but know that this should not hinder you from enjoying the journey towards motherhood.
Someone once said "Motherhood is the only place where you can experience heaven and hell at the same time," and so whenever you think of all the challenges of your pregnancy, know that it is worth it.
Redefining a spectrum of Fear
Fear originates from the sense of not being in control. One perspective of fear is life threatening while another spectrum is one that holds you back from living the life that you deserve. It is common to randomly worry about pregnancy and all the other aspects related to it but whenever you feel anxious towards those, its better to try to take control of things you can manage and channel your energy towards something positive. Indulge yourself in self-reflection and positive self-talk. Think of an empowering and convincing statement that will oppose your limiting belief.
The secret to coping with your worries is redefining fear. You can simply look at fear as an opportunity for self-discovery, the gateway from simply wishing and wanting, to doing and being.
Redefining fear with a touch of optimism can be a form of reaffirmation within yourself. ProMama assures you that, yes you can cope with your worries and you can and will become a good mother.
Be fit and fab by taking control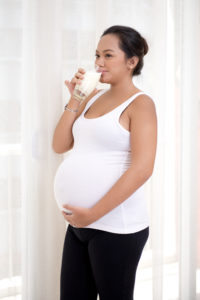 Take control of your pregnancy and do not let your pregnancy take over you. You make a continuous effort to transform fear into power – power to decide on how you will act on your anxieties and live your life the way you've pictured it to be. It is a chance for you to know and understand you and your baby more.
Since pregnancy is all about coping with your new role as mother, this is a most opportune time to adjust your lifestyle in a way that you live the life you dream for yourself while ensuring to provide the life you dream for your child as well. Nine months is enough time to form good habits and to prepare yourself for motherhood.
For starters, drink ProMama to help you feel more at ease because only ProMama contains Vitamins C, E and A. It's coupled with Mental Enhancers like DHA, a nutrient important for a child's visual and mental development; Folic Acid, which is essential for the development of the nervous system and in preventing neural tube defects; and Zinc, which assists in fetal neurodevelopment. ProMama's formula also contains Bone and Muscle Builders such as Vitamin D to support an unborn baby's bone development; Protein, the building block of all tissues; and Calcium, which supports bone development. 
With the help of ProMama, you can enjoy your pregnancy, discover the mother in you and marvel at the miracle of your baby.
Remember, when you have worries that haunt you, there is no one formula to be a perfect mother, but there are a million ways to be a good one. By being true to yourself and taking control, you can be the good mom that you hope to be.
Place this in your mind –
"Mama yes you can take control. Mama yes you can be fit and fab."
You already know the secret to coping with your anxieties and so do not be afraid, rather, look forward to what comes next.
About Wyeth Nutrition
Wyeth Nutrition, formerly Pfizer Nutrition, is part of Nestlé S.A. Wyeth Nutrition develops premium-quality nutritional products scientifically designed to meet the needs of infants and young children, pregnant and lactating mothers, and adults. As pioneers in infant nutritional science, our mission is to provide the best nutritional support for future healthy outcomes. For nearly a century, Wyeth Nutrition has leveraged scientific research, world-class manufacturing and product safety standards to drive scientifically sound solutions that offer parents confidence, help nourish children and support their healthy futures. It employs the same level of excellence in delivering nutrient-rich products to adults.
To all the experienced mommas out there, what did you do to cope with pregnancy anxieties?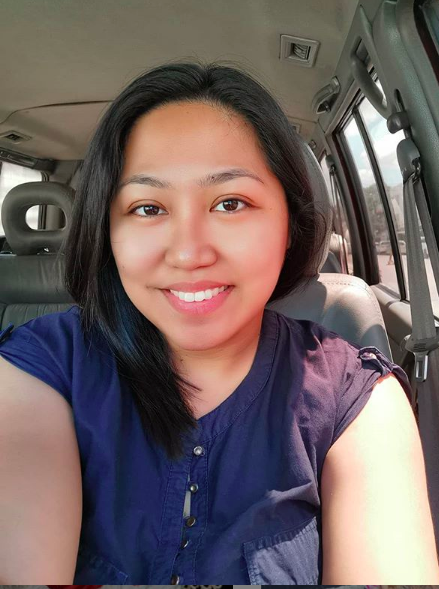 Ayi is a stay-at-home mom of two. When her kids are in their best state, she keeps up with chores, work, and ensuring that her sanity is intact. Join her as she navigates through this rollercoaster ride called motherhood.