Let's face it: getting rid of technology can be a difficult thing to do. Everywhere you go, you will always see children holding iPads and can even use iPhones like a pro. I am guilty of this too since iPad has kept my kids still every time we're in a public place.
Still, this doesn't mean we should allow our kids to get addicted to tablets. Being a parent, we also need to set limits and choose apps that are educational and informative. In other words, an app where our kids can learn from.
I'm sure you all have your own bets. Sharing with you my favorite kiddie and educational apps that helped my kids learn the basics, aside from what I teach them, of course.
Endless Alphabet
I learned about this app as a recommendation from a friend. I was a bit hesitant in downloading it (because it's not for free! Lol!) but I tried it anyway. It contains 50 words, which kids can learn from and play with and teaches letters and letter sounds in an engaging way. Once the word is presented, there will be a short animation that illustrates the meaning of the word in an engaging way. Then the words will be jumbled, giving the child a chance to get to know the words better and hear its phonetic sound. Of course, the child has to match the letters until s/he is able to spell out the word.
I was really surprised to see my kids, especially my eldest imitating the words and its  definition. Even my one-year old can match some of the jumbled letters into its corresponding letter. I'm really glad I was introduced to this app.
Endless Alphabet costs $6.99
Pink Fong's Best Songs and Stories 
I came across this app by accident. I was looking for apps with nursery rhymes and this is the first thing that came out of the search results. I figured it has the basics such as "Twinkle and Twinkle" and "If You're Happy and You Know It" so I gave it a try.
This app features famous nursery rhymes with actions and animations that kids can imitate. It also comes with different stories presented in beautiful graphics to keep the kids engaged. I must admit that when I need to do something, I just play this app and this can keep my kids, especially my youngest still. And yes, my eldest had memorized all the songs and stories – complete with action. Definitely a recommended app.
Pink Fong's Best Songs and Stories can be downloaded for free. Some of the songs and stories are also for free. However, song and stories bundles costs $0.99 to $9.99, depending on what you'll purchase. 
Instatube 

I have another confession to make: my kids watch shows on YouTube, with my supervision, of course. They love watching episodes of Peppa Pig, Pocoyo, Chu Chu TV and anything educational. Of course, access to the Internet is not 24/7 so there is a need to download videos to keep them busy.
This is where Instatube comes in. It allows me to download videos from YouTube and save it on iPad for future reference. Plus, I am assured that my kids are watching videos appropriate for them, unlike watching it on YouTube itself.
Instatube comes for free. 
How about you mommas? Any fave apps for your tots that you can recommend?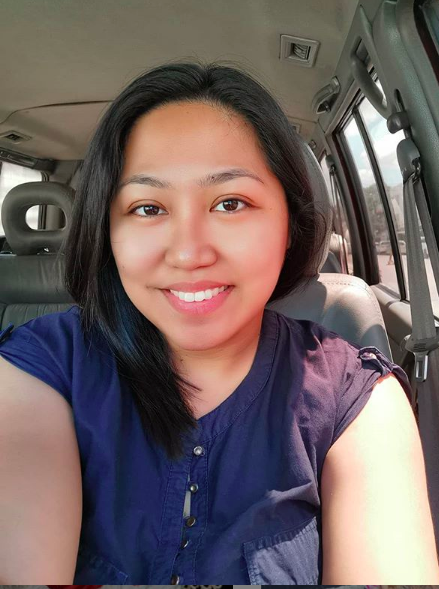 Ayi is a stay-at-home mom of two. When her kids are in their best state, she keeps up with chores, work, and ensuring that her sanity is intact. Join her as she navigates through this rollercoaster ride called motherhood.