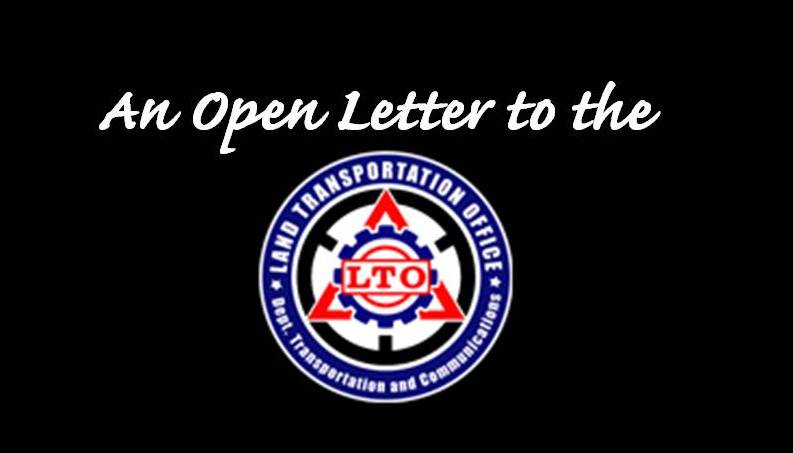 They say public office is public trust. With our recent experience dealing with your people, obviously, you don't deserve that trust. And you don't deserve to serve the public too. Why? Because you don't know what public service means.
Sometime last week (or two weeks ago), my husband was flagged down by a NLEX marshal for violating the seat belt law. He was then "endorsed" to the LTO officer and was issued a ticket for not wearing a seat belt. Yes, he admits that he did violate the Seat Belt Law, no questions asked. Although initially, he thought something is wrong with the car, that's why he stopped.
What he didn't like is why is he flagged down by someone, who we found out after several phone conversations that NLEX marshals are not deputized by the LTO. Apparently, they've been doing this for 10 years already and according to that person from Traffic Control Unit (I refuse to mention his name), "wala naman po nagrereklamo." Worse, the person who issued the ticket, who happens to be the LTO Officer, has no personal knowledge of the violation and simply relied on the "Spotter System."
It turns out that the spotter system is a system employed by NLEX marshals and LTO officers in apprehending motorists who committed traffic rules and regulations. Correct me if I'm wrong but in my understanding, the duty of the NLEX marshal is to "spot" violators and inform the LTO officer in charge that this particular vehicle committed a violation. If you are a spotter, you are not supposed to flag down vehicles. Spotting is different from flagging down and apprehending. Even Merriam-Webster will agree with me that these are three different concepts.
My question now, is the spotter system valid? Did RA 4136 specifically mentioned anything about the spotter system? Was it part of the Implementing Rules and Regulations of the LTO?
After doing research, I didn't find any information about this. We called your office and some person from adjudication even put down the phone when he could no longer answer the questions. Is that how you should treat the people you are supposed to serve?
When we went to the LTO on February 24 to retrieve the license, my husband took this as an opportunity to ask around, talk to the departments concerned and gather information about LTO's rules on apprehension. Sadly, your people are NOT cooperating. When my husband went to the department concerned with traffic violations, NO ONE EVEN BOTHERED TO GO OUT AND TALK TO HIM BECAUSE THEY ARE BUSY. Pero may nakasilip na tao ah.
If you are busy, how come you have staff who are just playing solitaire? Is that part of public office? Are your employees paid to slack around? How come no one did not even bother to assist us regarding our concern? All we wanted was to know your rules on apprehension and who authorized the spotter system. If you gave us the necessary documents and information we need, then fine. We rest our case. At least we found what we are looking for. But to tell us to go from one department to another under the scorching sun and refuse to give us information, wow.
One more thing. Are you aware of the Anti-Red Tape Law? Why are you not providing any information, assuming there is an internal memo, directive or order about our concern circulating in your department? The people needs to know because you are "implementing" something. If someone asks for information and proof, please provide them. Hindi yung pinagpapasa-pasahan niyo.
You might say that this is a small issue that need not be publicized. True. But we saw some loopholes in the process. There is a (big) room for abuse of power, which we feel your employees, especially those in the field, are using against us. Can you imagine a LTO officer, issuing a ticket to someone even if he has no personal knowledge of the violation nor did not even see that there was indeed a violation simply because of the spotter system? How easy is it for spotters to tell the LTO officer that this particular car with plate number ______ committed a violation? And you all know what usually happens after.
Oh, fixers are rampant in your department. For sure this is common knowledge and is happening in your satellite offices. But even in the main office itself, even the guards are in cahoots with fixers, who are freely roaming around the government premises. May nalalaman pang linya na, "Sayang sir, kung may kakilala lang kayo, pwede ko kayo payagan dito mag-park ng sasakyan."
I just hope you'll train your people to be more respectful and restore credibility on your system. Nobody deserves to be treated that way, regardless of status.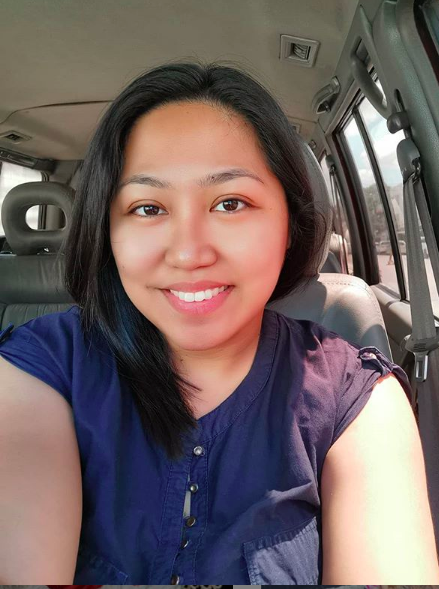 Ayi is a stay-at-home mom of two. When her kids are in their best state, she keeps up with chores, work, and ensuring that her sanity is intact. Join her as she navigates through this rollercoaster ride called motherhood.