My husband and I decided to enroll our eldest this coming school year. He's not particularly fond of homeschooling and I don't think I could do it or have enough patience to teach so traditional (more like progressive) school it is. Still, that doesn't mean I'm not going to teach my kids. After all, parents are the kids' first teachers, right?
Before we enroll A, I decided to do my sort of home school program and teach her the basics – alphabet, numbers, and even tracing letters. So here I am, looking for the best resources and websites with printable materials, which I could use to teach my kids. These websites never failed me.
1. Educents.
Kate and Kaitlyn are passionate about affordable education, hence Educents. I came across this site when it offered free one-month preschool curriculum a few months ago. Since then, Educents has been one of my go-to resources for printable and learning materials. I particularly like the Frozen-themed alphabet and tracing materials. My youngest can't recite the ABCs yet (she's 18 months already) although I could see her lips moving every time I teach her. The pedia told me not to worry that much (and wait until she turns two before I panic. Ha!) so I used the Frozen-themed alphabet flash cards to teach her. This really caught her attention and was listening to every word I say. Now, she can recite and identify some of the letters in the alphabet. We're still taking it one step at a time but I saw an improvement.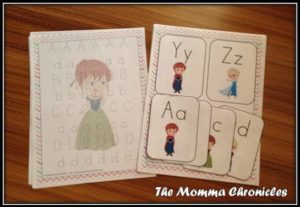 My eldest also loves the Frozen-themed activity sheets where she traces letters. I tried to give her one page a day but she ended up asking for the rest of the worksheets so I have to print a lot of copies.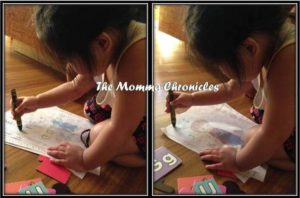 As a gift to my readers, you can get FREE $10 Educents credit when you sign up using this link. You can use this amount to purchase educational materials to enhance your kids' learning experience. Check out their site often since some learning materials go on sale.
2. Preschoolmom.com
I came across this site through a fellow mom blogger when she shared her experience about homeschooling. I clicked any link then discovered Preschoolmom. It gives you access to tons of printable materials that helps enrich your kids' learning – for free. You can find printables such as alphabet, numbers, colors, days of the week, shapes and anything about early learning. Charts and games are also available, designed in a way kids will love.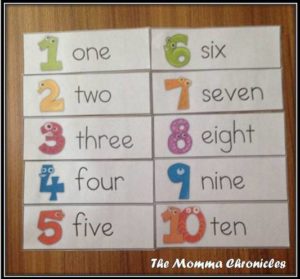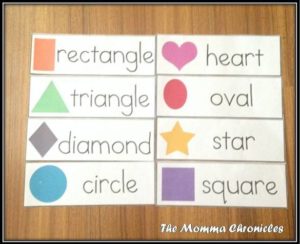 I downloaded the Letter of the Day worksheets so A and I can focus on one letter per day first. I also downloaded the shapes and numbers to teach my youngest about the basics. I just cut it out and recite to my youngest everyday so she'll remember.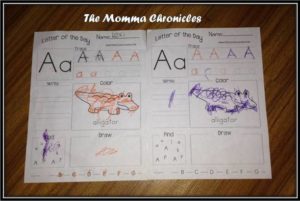 I really like how the materials were made. They are simple with not much design but colorful enough to entice kids to learn.
3. Education.com
I have to thank Google for this. Before I came across the first two sites, I already Google-d "free printable materials for kids" and this site came on top.
I like Education.com because aside from offering printable materials, the materials made are not the usual printables you see online. There are so many things you can do on a single worksheet that will keep your child preoccupied. Also, this learning site doesn't stop with teaching the basic concepts such as numbers and alphabets. Other activities include coloring, games and even identifying the clothes you wear during summer.
Don't forget to sign up to be able to access the materials. You can also use your Facebook account to sign up too.
How about you mommas? What are your favorite learning materials site?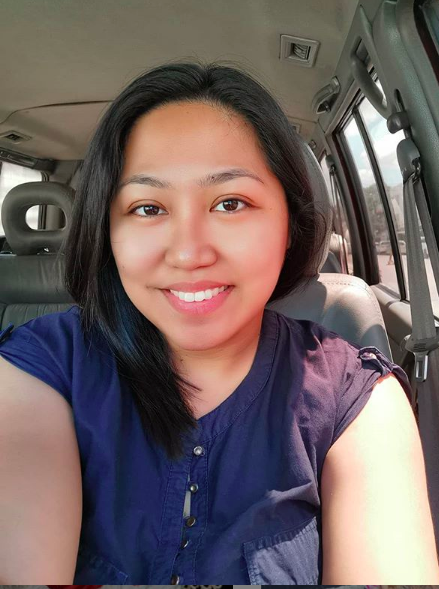 Ayi is a stay-at-home mom of two. When her kids are in their best state, she keeps up with chores, work, and ensuring that her sanity is intact. Join her as she navigates through this rollercoaster ride called motherhood.