Confession: I have OCD. Well, sort of. It is manageable but I hate it when everything goes out of order or when my kids' toys are placed in the wrong box. I love keeping everything organized – and with proper labels for every container – to maintain order at home.
This includes our kitchen.
When we buy meat, fish, and poultry products, all sellers will place it in a plastic. This annoys me since our helper just put and squeeze everything in the freezer. This gives me a hard time to look for what I need when I'm in the mood to cook. Then I used other plastic containers but keeping them inside the freezer made them crack or became distorted.
Then I discovered Freezer Ready containers from Ready Wrap. I saw about it through a blog and after searching, I am happy they finally found its way in Handyman.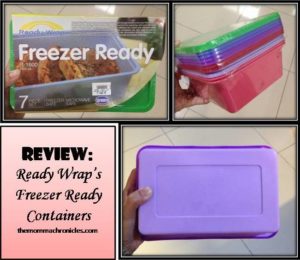 What I Like about Freezer Ready Containers
Color-coded
I live in colors. As much as possible, I keep every box color coded so it will be easier for me to associate it with something. Thankfully, Ready Wrap containers come in four different colors – green, blue, purple and red. I may not have places labels on the containers but I can tell what goes where.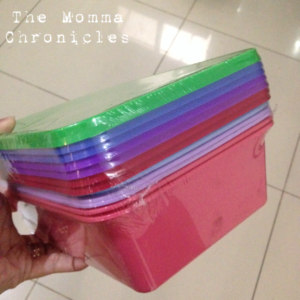 Easy to clean
Just like other plastic containers, the Freezer Ready containers are easy to clean and wipe.
Doesn't crack easily
This is my favorite. I mentioned how easy it is for other containers to crack when places in the freezer for a certain amount of time. Ready Wrap's Freezer Ready containers are different. They don't crack and get distorted easily even if there are ice wrapped all over. I've been using the containers for more than a month now (as of this writing) and they are still in their original shape.
Comes in different sizes
Ready Wrap's Freezer Ready containers come in three different sizes: 500ml, 1,000ml, and 1,600ml. I was only able to get the 1,600ml (the biggest) container since that is the only one available in Handyman. I hope to get my hands on other sizes so I don't have to place frozen products on a big containers to save some space.
Fits the freezer perfectly
I don't have a big ref so I make sure I will maximize every inch inside it. I was a bit worried since I'm not sure if the containers will fit when I stack them. Fortunately, it fits my freezer perfectly, with extra space for other frozen foods.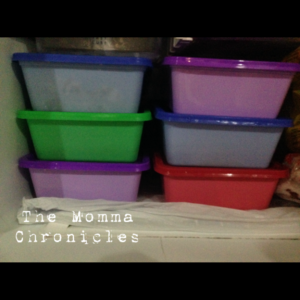 Multi-purpose
Aside from the freezer, I also use the containers to store leftover foods, which will be reheated the following day using the same container. I also use it to place my baked goodies and give them to my parents. The containers are definitely smart storage solution that could go from freezer, to ref, and even use it for gifts.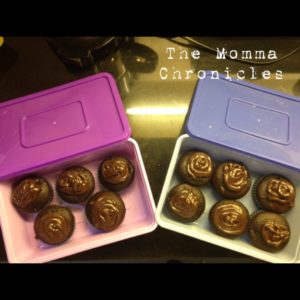 Value for Money
They say good things come with a prize. But good things don't always have to be expensive. A pack of Ready Wrap Freezer Ready containers cost P199.00 with seven pieces in assorted colors. I am not sure as to how much other containers with the same size costs since I haven't done my research yet but considering the durability and functionality, I don't mind paying for P199.00 for seven colorful containers.
The Not-So-Good Side
I have two concerns:
Freezer Ready containers from Ready Wrap are seldom available in the supermarkets I frequent too. I don't have the luxury to go to their warehouse so I'm glad when I found this in Handyman. I hope they will be available in all major supermarkets so it will be easier to get my supply.
I hope they will have containers with bigger and deeper sizes.
Will I Recommend It?
Of course! Ready Wrap's Freezer Ready containers are functional, multipurpose, and durable, which can stand whatever the temperature is. If you want to put order in your refrigerator, then Ready Wrap containers won't surely disappoint.
Check out Ready Wrap Freezer Ready containers are available in SM Savemore branches, Shopwise, and in Uratex showrooms.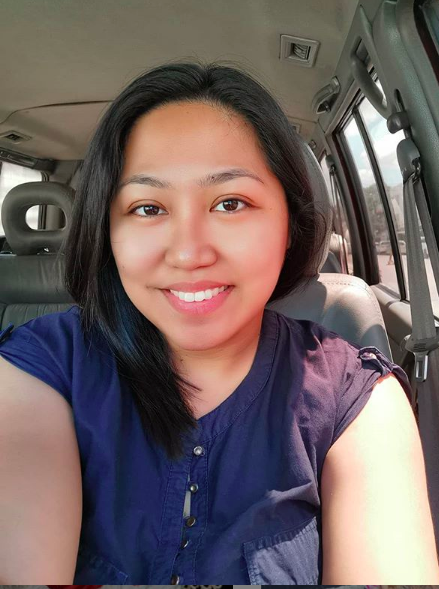 Ayi is a stay-at-home mom of two. When her kids are in their best state, she keeps up with chores, work, and ensuring that her sanity is intact. Join her as she navigates through this rollercoaster ride called motherhood.