I grew up with sedan as our family car. My dad is not fond of big cars and opted for the "bigger sedans," if there is such a thing, as a family car. Apparently, my husband is different, at least in car choice. He prefers bigger cars over the smaller ones since according to him, mas may gamit.
I have to admit. At first, I felt a bit intimidated driving SUV. It is bigger, more masculine, and harder to park. At the same time, I can't easily swivel my way and do the "moves" when in traffic. But when my eldest daughter started going to school plus the demands that come with having kids, I realized bigger is better – and here's why:
1. Seating Capacity – Unlike small cars that can house up to five persons, SUVs or crossovers have extra seating capacity that could fit up seven to nine persons. This could come in handy especially during weekend dates with your kids and their classmates, carpooling, playing chauffeur, or during family trips.
2. More Spacious – I only have two kids yet their things could occupy the second and the entire back row. Since I became a mom, the definition of "pack light" got lost in my dictionary, especially when they were younger. I even brought a foldable crib during one of our out-of-town trips – together with our gigantic luggage bags, stroller, walker, and you know what I mean.
That is one advantage of using a big car. Big cars are more spacious, which means there is extra room for everything. If you have more than one kid, they will be more comfortable too because of the space and bigger leg room. Oh, and you know how they could get during traffic and long trips, which leads me to the next one.
3. Ideal for Vacation or Road trips – We never had an out-of-the-country trips yet so vacation and weekend getaway means road trips somewhere up north or south. When we do, we make sure we use the bigger one for convenience.
That is the beauty of bigger cars. Because of the seating capacity and extra space, you can easily toss your things and still fit in the kids. Aside from convenience, bigger cars are more comfortable to drive on the road.
(Read: Brand new vs. Second-Hand Cars)
4. Works Best During Gazillion Errands – Being a mom means doing and accomplishing things all in one day. That includes trips to the grocery, buying stuff for kids, looking for a gift for your child's classmate, paying bills, and the list goes on. Regardless of where you're going or the things you need to do, you are sure that everything, including yourself, could fit in.
5. Increased Safety – SUVs are bigger, higher, and have more weight, which could be beneficial during challenging road conditions and inclement weather. Think about when classes are suspended and you have to pick up your kids in school while braving flooded streets. Or going on road trips where rough roads are inevitable. A big car could make it easier for you to maneuver especially when caught in these kinds of situations.
Owning a big car has pros and cons. After driving SUV for years, I realized that this is a better option. Of course, no one can impose upon you the type of vehicle you should drive. The choice will always be yours. Still, at the end of the day, it is all about kid-friendliness, comfort, and functionality.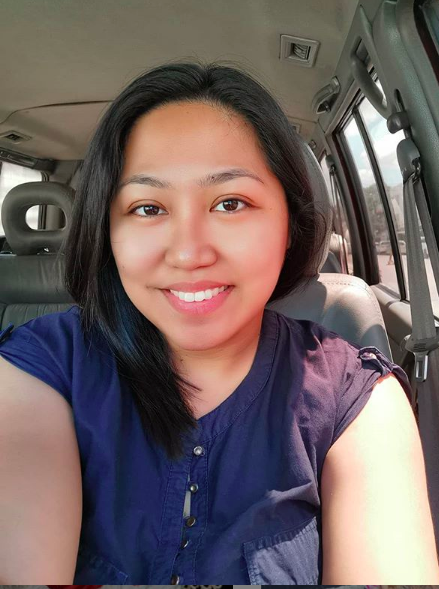 Ayi is a stay-at-home mom of two. When her kids are in their best state, she keeps up with chores, work, and ensuring that her sanity is intact. Join her as she navigates through this rollercoaster ride called motherhood.