I am preparing my youngest daughter for school so one of my goals this summer (aside from LOSING WEIGHT, of course) is to incorporate arts and crafts activities at home. We attended Art classes few months back but wasn't happy about it. Now that she is bigger, for sure things have changed a bit.
We have tons of paper plates so I thought, this could be a good place to start. And since it is summer, there's no better way of welcoming the season with Mr. Sun, don't you think?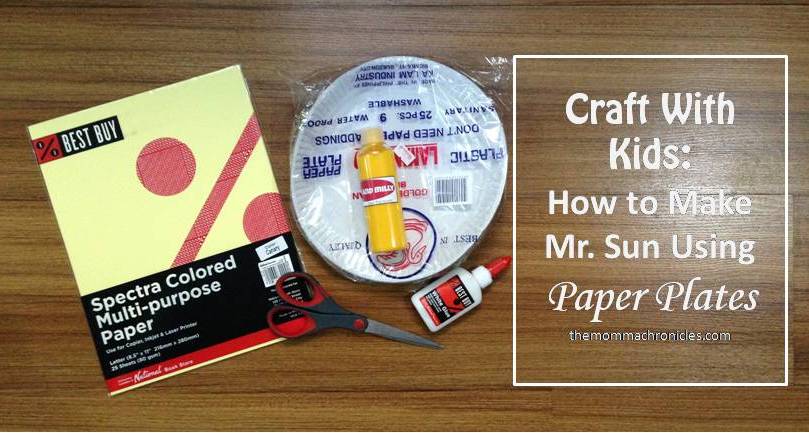 Here's how we did it:
Paint one side of the paper plate in yellow. Let it dry.
While waiting for the paint to dry, trace your child's hands in yellow paper. My eldest preferred red this time.
Cut out the hands since this will serve as a sun's rays.
Once the paint is dry, apply glue on the un-painted side of the paper plate then stick the hands-slash-rays.
I don't have other craft materials like eyes so I just asked my daughters to draw on it. I also asked them where they want to display their works and told me they want to stick it on the doors.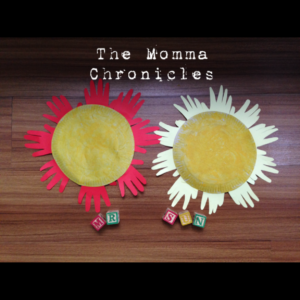 It is important that we show appreciation to our kids' art works and give them freedom on how they want to do it. In my kids' case, they get giddy every time I ask them where they want to hang it. It makes them feel important and appreciated, and at the same time, encourages them to do more.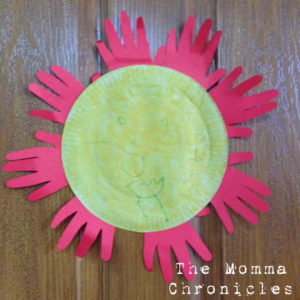 What do you think, mommas? Easy to do, right?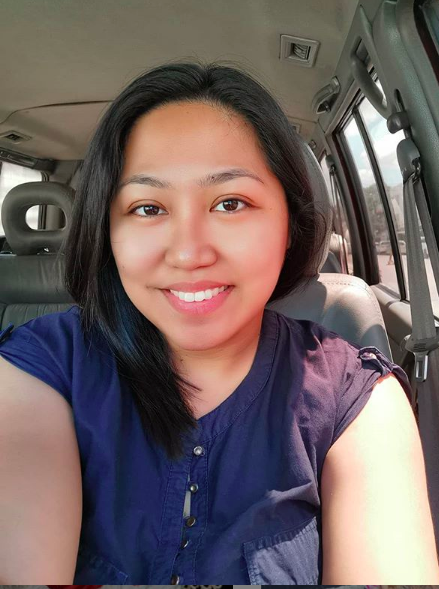 Ayi is a stay-at-home mom of two. When her kids are in their best state, she keeps up with chores, work, and ensuring that her sanity is intact. Join her as she navigates through this rollercoaster ride called motherhood.