We all have our rules when it comes to dealing and managing our helpers. Some households prohibit the use of cellphones or television during "work hours" while some are lenient about it. I know some moms who buy their yayas their own utensils, toiletries, or food while there are others who don't since they can use their salary to buy their personal needs. Perhaps, one of the major concerns among households these days is the yaya uniform.
Others view uniform as a necessity while there are others who look at it as a status symbol. There are many who believe that uniform creates division among the employee and employer and others look at it as a sign of professionalism.
Each one of us has its own take on uniforms for helpers. Here's what moms have to say about this:
Yes, They Should Wear One
According to mom blogger Mommy Pehpot, she likes her nanny to wear a uniform since they look more decent and there is a sense of professionalism.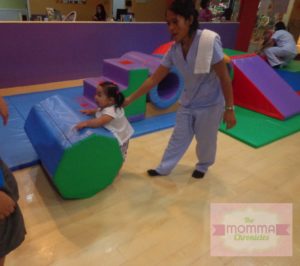 Mommy Frances said yes, her yaya wears a uniform since it's the yaya's preference. It also makes her look more professional and her helper appreciates the neighbors' compliments about how clean she looks. Apart from this, she also opined that uniforms are mere externals since – in her own words – "What's the use of making her feel comfy and not wear a uniform, when we scrimp on their pay, benefits, or day off? What matters is what's within."
Another mom blogger, Mommy Renz of Pinay Mommy Adreamer let her yaya wear a uniform since it was requested by the latter. If the helper requests for one, she will provide.
In other words, families who require their helpers wear a uniform is not necessarily to create division or discriminate them, but merely to make them look more neat and professional.
No, Why Should They?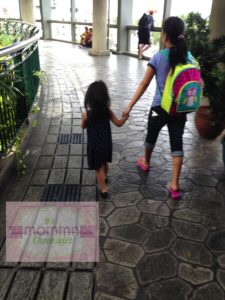 Mommy Joey of joeydragonlady.com said, "We never really thought about making yaya wear a uniform. We are a simple family. We usually ask her to wear something comfortable and decent when we go out."
Mommy Badet of badudets.com doesn't require a uniform as long as her helpers wear decent and proper attire. She also added that it is their way of letting their helpers express themselves and know that they are not treated differently. This view is also shared by another mom, Mommy Rhona, adding that uniform creates a distance between employees and employer. At the same time, they treat their helpers as part of the family and not just "yayas."
Mommy Jocris didn't let her helpers wear uniform too since for her, they are a simple family and her helpers won't be comfortable too.
Other families no longer required uniform, as long as they wear something decent.
My Take on the Issue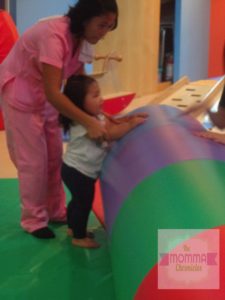 Personally, I prefer my helpers wearing a uniform, especially when going out. It is not about creating division or making them feel more inferior. For me, they look more neat and presentable, plus the uniform I provided is made of cotton material, so I am sure they are comfortable with it.
Before I impose, I always ask my helpers if they are comfortable with wearing a uniform. I had yayas who like wearing one so that they don't have to worry about what to wear when going out. I had a yaya who told me that she heard someone say how neat she looks during our trip in Manila Ocean Park. Some also reasoned out that they don't have much clothes, so wearing a uniform is a sigh of relief for them.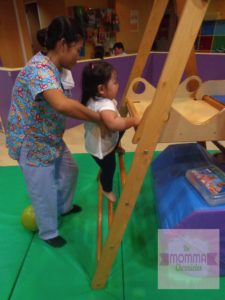 On the other hand, I had helpers who prefer wearing their own clothes even when we go out – and that is fine with me. Some of them don't feel comfortable wearing a uniform and I respect that. My only requirement is that their clothes should be decent and appropriate since they will be handling kids too.
The bottom line is this: consider your helpers' opinion on whether or not they should wear uniform. Ask them beforehand if they prefer wearing one or not. If yes, then provide them with a uniform made of comfortable material. Otherwise, ask them their reasons and explain to them why you require one (especially if that is your requirement). If they still insist on not wearing one, let go and respect it. Despite the many horror stories, I feel that our helpers should still be treated with dignity and respect and getting their opinion on certain matters that involves them is the first step.
What about you? Do you require your nanny to wear a uniform? I wanna hear your thoughts!
P.S. Thank you to all the moms who shared their opinions.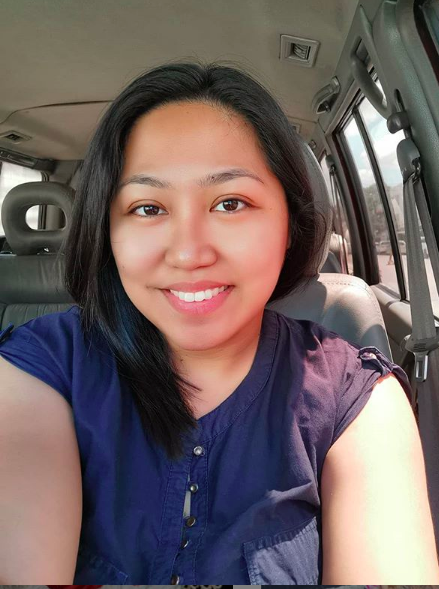 Ayi is a stay-at-home mom of two. When her kids are in their best state, she keeps up with chores, work, and ensuring that her sanity is intact. Join her as she navigates through this rollercoaster ride called motherhood.