We want our daughters to study in my Alma Matter. Since we have "issues" (it's a long story), one of the requirements is that we have to be interviewed by Sister Jo, the school directress. During our interview, which went well by the way, the directress shared how the school have to adapt to K-12 curriculum and why they prefer prior schooling before they accept students.
The school directress stressed the importance of emotional maturity before a child should enter school. Based on their experience, the five year olds often complain about how sleepy or tired they were, which is why they made the Kinder classes three hours only. Imagine if two or three year olds were in the same room?
This led me to this question: what is the right school age for a child? According to Experts
The debate is endless when it comes to the best school age for kids. Nonetheless, an Australian study revealed that the best age to send a child to school is seven years old. Kids who started schooling at this age had better chances of coping with hyperactivity and inattention. Consequently, starting late eliminated the possibility that a child has higher-than-normal rating for inattentive-hyperactive behavioral measure.
Of course, most experts will say that this study is not absolute. Education experts believe that the right age to start schooling also depends on the child, his/her ability to adapt well in school, and the circumstances surrounding the child. The learning environment of a child is also crucial since it must be able to provide both nurturing and challenging environment to encourage a child to learn.
What about those kids who start to school early?
Experts consider four-year olds as babies, which means a child's communication skills, social skills, and emotions is not yet fully developed. Kids may still be unable to handle competition in a healthy way and will constantly crave for attention. Even Sister Jo stressed on this since kids below five prefer to play – and learn without them knowing. This is why it best not to rush the kids to go to school and there is a right age for that.
The Case of My Daughters
My eldest daughter started schooling at the age of 3.6 years old while my youngest will start this year at the age of four by June. I know, it's early compared to the study mentioned.
When my eldest turned three, my husband and I were contemplating on whether she should go to school. I introduced alphabet worksheets and she gladly answered all of them. We also attended few preview classes of several preschools in our area to gauge if she is ready for school – it turns out that she is. There were separation anxiety problems at the beginning, but she was able to overcome it. Thankfully, after a month, she enjoyed going to school and I've seen a lot of improvement in her.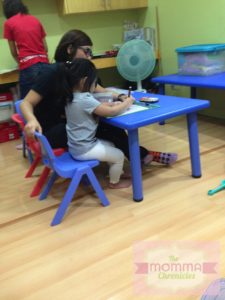 As to the case of my second daughter, we decided to start late. We are having issues with her speech and instilling discipline in her by the time she turned three that we decided to focus on building her skills first. She improved a lot, talked a lot, and even read on her own. Early this year, I decided to bring her to Ate's school several times to see how she will interact with the other kids. It's a good thing that she knows how to make friends and even sit with the kids her age, talking and playing with them. With this development, my husband and I felt that she is ready to go to school.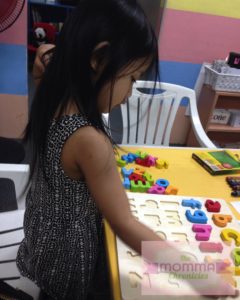 This leads me to my next point.
It's the Parents' Call + Child's Readiness
I am not an expert and I don't have any degree specializing on kids. I am merely writing based on my experience as a parent and according to my interaction with fellow parents.
As a parent, I think it is important to pay attention to our child to gauge their school readiness. Kids are different and how they will react depending on various situations may differ. Also, we know our child better than anyone else, which is why we should look for signs that will tell us they are ready for school.
Is the child curious and eager to learn?
Does the child know how to listen to elders?
Can the child be still and pay attention?
Is the child willing to be taught?
Can your child work on his/her projects alone?
Is the child active during play?
Can the child express his/herself already?
Does the child play or get along well with other kids?
Can your child handle 2-3 hours away from you?
For me, a good way to check a child's readiness for school is to expose them in a school setting. Attend preview classes or if you have older kids, consider bringing the younger one with you and pay attention to their reactions. If you feel that your child is not yet exhibiting school-readiness skills, that's okay. It is a learning process (I've seen that in my youngest), but slowly introduce the concept of school and learning. Set aside an hour everyday teaching your child to help him/her get used to a school environment. Kids mature too, and let them take the natural course.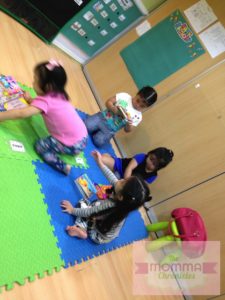 Keep in mind that the age of six or seven is only recommended and doesn't automatically mean you should follow it. Pay attention to your child, watch out for school readiness signs, introduce the concept of school, and see how your little one will react. The school environment matters too, so make sure you choose a school that is engaging and fun for your child.
Don't be pressured if your child doesn't go to school – yet – at three or four. Children will spend the rest of their lives learning, so let them play and enjoy and appreciate little things while they still can.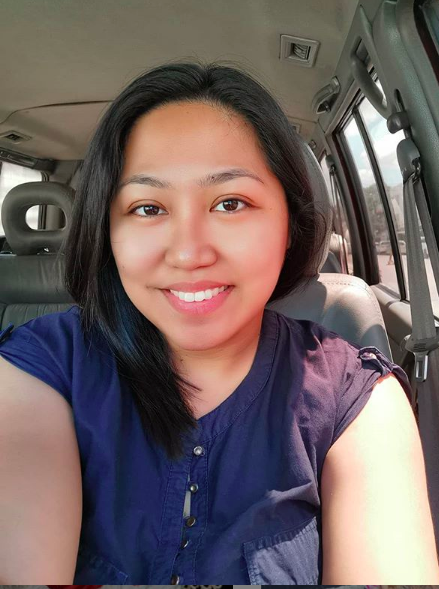 Ayi is a stay-at-home mom of two. When her kids are in their best state, she keeps up with chores, work, and ensuring that her sanity is intact. Join her as she navigates through this rollercoaster ride called motherhood.