My youngest daughter has a strong personality. She's not the one to back down or stay on the side when everyone else is playing. She's the type who would like to dictate how the play goes, knows what she wants, say no to someone when she feels like it, and stands up for herself when the need arises. I always see this in various situations and surprisingly, she has stronger personality than her older sister.
It was a typical day in school, well at least for me.
When I picked up my daughter in school, her teacher talked to me and another co-parent (who happens to be a friend). Apparently, our daughters got into a fight. It was the other kid who started it actually. According to her teacher, my daughter didn't line up immediately when asked y the teacher. This irked the other kid and pushed my daughter, who was obviously caught off-guard and fell on the floor. My daughter, on the other hand, decided to fight back and (almost) punched her classmate. My daughter was so frustrated because she wasn't able to hit her classmate that even if the other kid said sorry, she refused to back down.
Don't worry. We're still working on her anger management issues, so don't judge me.
Anyway, we went home and I asked her what happened. A part of me was happy because I know that my daughter can stand up for herself. At least I know that she is not the one who starts fights, although I can sense that she wants to finish it. On the other hand, I don't want her to have those violent tendencies because you'll never know what could happen.
On handling "away-bata"
I am not the type who would confront parents or scare the kid for hurting my daughters. I think it helped that I am friends with the other kid's mother, so things didn't turn out that bad. The mom apologized for what her daughter did. I said sorry as well because of my daughter's intention to hurt her daughter, to which she was very understanding since it was her daughter who pushed first.
I'm not really sure how to handle situations like this since this was actually the first time it happened to me. It was a good thing that the teacher settled the issue immediately and talked to us both and let us know what happened. I remember a co-parent from Gymboree telling me how annoyed she was with another parent when she was confronted directly because of what her daughter did to the son. She was so annoyed by the gesture that she stopped talking to that parent.
In case situations such as this happened, here are some things to remember:
Never confront the child or the parent. For starters, confronting a little child will be traumatic for him/her so this a big NO-NO. Confronting a parent as well is not advisable because you only have your child's version of the story. Talk to the teacher, ask what happened, and let the issue end there. Bringing the "fight" outside and even in social media will only ruin relationships. Having a mediator is important because this will create a peaceful and more effective dialogue than directly confronting the parent involved.
Don't fight

all

of your child's battles. One of the things school teaches our kids is how to socialize. Our kids will be surrounded by different people with different personalities, with some clashing with our child's; hence the fight. Allow the kids to experience that because surely, they will have more fights than they could imagine as they grow up. Let them stand up for themselves because they will learn from it eventually. Of course, it's a different case when things get physical, so you have to intervene, which leads me to this next tip. .
Never encourage the use of violence. Have you heard of the news about a young boy who was "accidentally killed" by his friend because of away bata? It's one of the parents' worst nightmares and we don't want that to happen to our kids or even anyone else. As a parent, it is our role and responsibility to discipline our kids and discourage any form of violence. A simple act of pushing or hitting may only mean an act of retaliation for them, but freak accidents happen in the most unexpected situations.
Keep communication lines open with the child. Regardless of who started the fight first, it is important to talk to your child. Ask his/her version of the story, why s/he had to do such acts, and any lessons s/he learned from it. Remind the child that either starting or finishing the fight and hurting other people re some things they shouldn't do. It is imperative to hear your child's side to understand why s/he reacted that way. Avoid shouting since this will only tolerate aggressive or violent behavior.
The bottom line is don't tolerate bad behavior. Let's discipline our kids as early as now before it's too late.
How about you mommas? Has your child been involved in away-bata? How did you handle it? Let me know by leaving a comment below.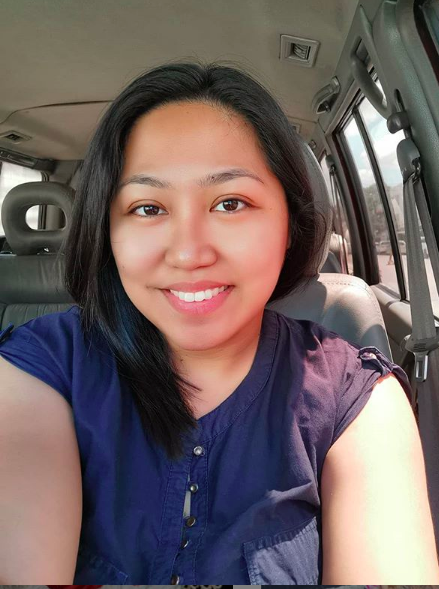 Ayi is a stay-at-home mom of two. When her kids are in their best state, she keeps up with chores, work, and ensuring that her sanity is intact. Join her as she navigates through this rollercoaster ride called motherhood.