When it comes to taking care of the baby, moms always take the driver seat. Oftentimes, dads just come follow the mom's lead. But hey, that doesn't mean dads can't do anything when it comes to the tiniest human in the household.
Check out this PR from Makuku Philippines: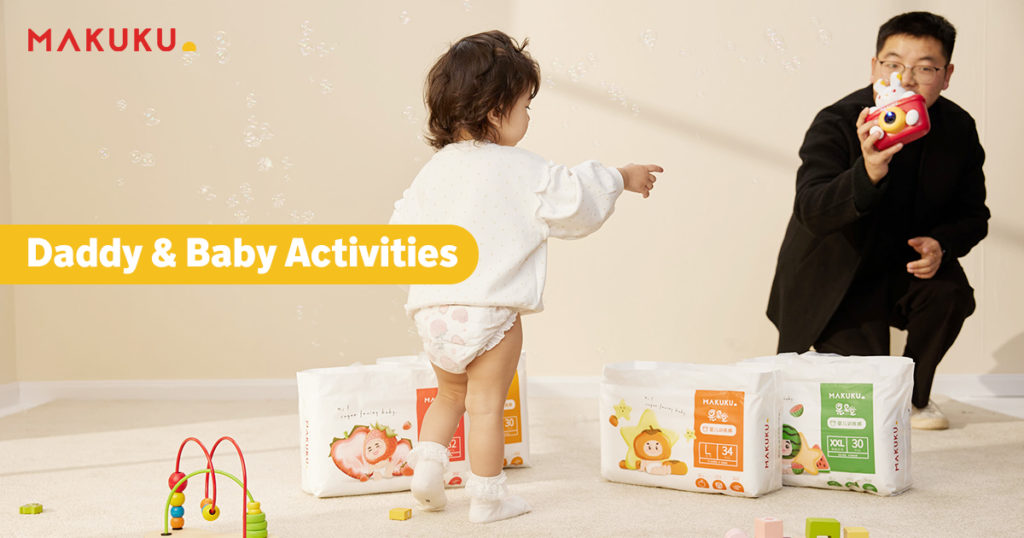 Dads may feel a little left out as they watch Mom perform so much of the baby care. Dads may feel even more alone if Mom is breastfeeding the baby. But it's important for dads to bond with their infants too! Experts say, it's crucial for fathers to interact with their newborns because it lays the basis for deeper relationships as the child grows. Besides, it gives Mom a break and may help dads discover their inner teddy bear. Here are some ideas for fun bonding activities for dads and babies.
Super-Baby
This fun game makes babies giggle almost every time. Lie on your back and lay your baby on your stomach, baby's stomach down. Pick up the baby and place him over your chest and face, making fun flying sounds. Rotate the baby in a gentle back-and-forth, up-and-down motion – don't forget to make amusing noises and expressions!
Dancing
Babies like to move, even if they can't move on their own yet. Hold the baby over your shoulder or on your hip, and move and dance around the room. Play some music and/or sing. This is also a great way for Dad to burn some extra calories!
Patting
Pat your baby's back and rear when you're holding him. Babies enjoy rhythmic patting, and you may find a secret dad activity that gets the baby to sleep.
Take a Walk
Put the baby in the stroller and go for a walk at the park, in the neighborhood, or elsewhere. If you have a backpack or sling, you may take your baby on a walk or hike "off road". Experts emphasize the health advantages of bringing newborns out in nature at a very young age.
Read to Baby
Yes, you can read to your little ones, and it may find that it establishes a pattern that you will love later. According to research, reading aloud to newborns and children gives them a head start in reading later in life. It also allows dad and baby to spend quality time together.
While we're on the topic of things to do with your baby, it's also important noting certain things not to do. Sources agree that it's just not safe to toss babies up in the air and catch them. Don't run or carry the infant while riding a machine like a riding mower or ATV. Use your judgement and avoid doing anything that might endanger the baby.
Changing Diapers
Yes, this is not exactly the most fun thing, but it's part of having a baby, and it's surprisingly a good time to bond. You can sing to your baby, talk to her, and play fun games like bicycling her legs to make it easier for you to change.
There are various kinds of diapers for parents to choose for their babies, each intended to fit infants of different ages. It is also important to consider that babies are always moving and it is necessary to use diapers that cater to every action that babies do.That's why MAKUKU created diapers that are equipped with air cushion core black technology that allows your baby's skin to breathe.
In addition, MAKUKU diaper bottom layers are made of ultra-fine denier fiber, which is delicate and clean, light and soft as silk and it makes the baby feel more comfortable. What makes it more interesting is that MAKUKU diapers went under dual-core SAP technology, which has a fast massive absorption capacity that keeps the diaper surface dry.
Best of all, MAKUKU diapers have a smart urine display wherein the color of the urine display will automatically change from yellow to blue color based on the liquid absorption and it will be the sign for Daddies that it's time to change!
There you have it! Make diaper changing a simple and painless bonding experience for Dad and little ones. Don't forget to visit MAKUKU's official Facebook, Instagram and Tiktok pages to be updated about parenting lessons and baby care tips. MAKUKU Slim and Comfort Series diapers are available in Shopee, Lazada and Edamama. Also, soon to be in leading supermarkets and drugstores nationwide.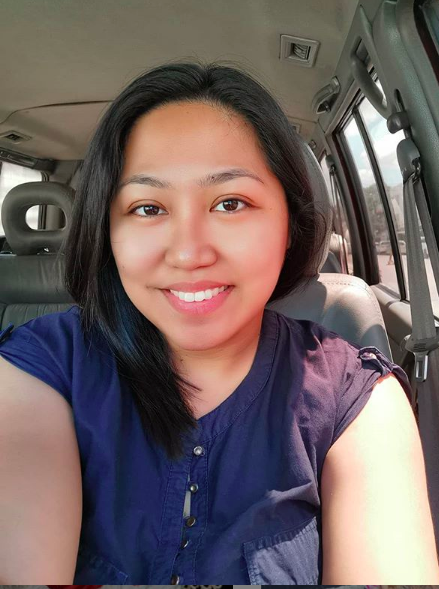 Ayi is a stay-at-home mom of two. When her kids are in their best state, she keeps up with chores, work, and ensuring that her sanity is intact. Join her as she navigates through this rollercoaster ride called motherhood.