We take reading seriously. Aside from English literature, I always make it a point to buy Filipino books because:
I want the kids to be more familiar and well-versed in Filipino;
Filipino books are great instruments in introducing our history, culture, and tradition to the younger generation; and
We also want to support local publishers and authors.
Every year, we share our favorite Filipino books from our collection. Our reading list has evolved so much from books for early readers to short stories. We have a few selection that focuses on history, although presented in a more engaging way to keep the kids interested.
READ: 2019 Favorite Filipino Books
This year, we focus more on history and classic Filipino literature, to prepare the kids as well since they're getting older. Plus, they need to know their history, too!
READ: 2020 Favorite Filipino Books
Here are our top picks for this year:
EDSA by Russell Molina
What: 2022 election has been crucial and divisive, don't you think? Sadly, it showed massive disinformation among the old and youth alike – and we don't want our kids to be victims of that.
Although there's no main character or definite storyline, the book written by Russell Molina is a great way to showcase what happened during those time in a manner that kids can understand. The illustrations are also helpful because they were illustrated in a way that will encourage kids to ask more questions.
Where to buy: Adarna House, P99.00
READ: 2021 Favorite Filipino Books
MERRIAM WEBSTER COMICS SERIES
What: The first time I read about Noli Me Tangere, Florante at Laura, and El Filibusterismo was when we had to study it in high school. Although I did enjoy them, wouldn't it be nice if I got a heads up about what these stories are about?
When I saw the comics version of these stories, I immediately grabbed it. This one comes in black and white and written in Filipino. It's not that appealing to younger kids but my grade schoolers appreciate it, so it's a good way to introduce classic Filipino literature to them.
Where to buy: Bookery for Kids and Mums, P75.00 each
BATANG KATUTUBO PICTURE BOOK BUNDLE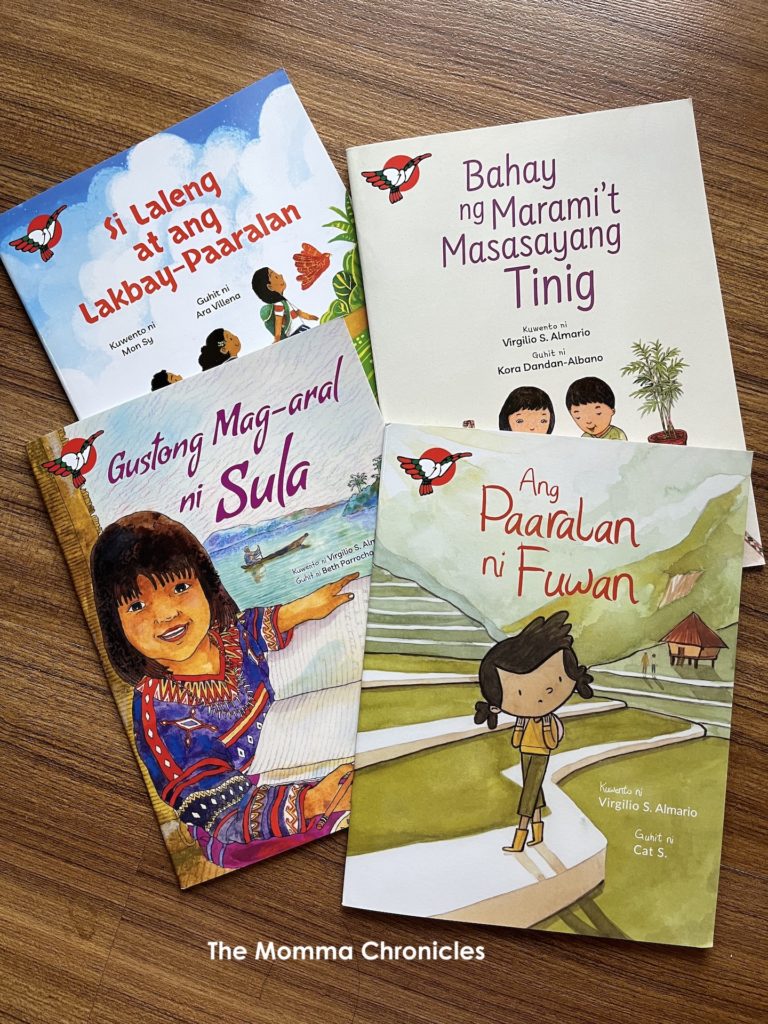 What: Not much is written about katutubo or indigenous people in the Philippines. I also didn't see stories that showcase them as main characters. When I saw this book bundle, I immediately added to my cart.
The bundle comes with four stories. Each story depicts a young T'boli, Bontok, Badjao, and Manobo, and their desire to study. Their own culture, tradition, and corresponding traditional clothing were also shown in each story. Plus, these were written in Filipino, which is what I want so my kids will be more familiar with the language.
Where to buy: Adarna House, P396.00 for four books; P99 each if bought individually
HIMAGSIKANG 1896 by Virgilio S. Almario
What: Ate's AP class is slowly diving into history. Aside from her AP book, I make sure that she gets enough supplements that will help her in her lessons.
Himagsikang 1896 tells us about the events that transpired that led to a revolution. This book is already on its second edition, which contains new information and colorful illustrations to better explain what really happened during that time.
Where to buy: Adarna House, P350.00
WHAT KIDS SHOULD KNOW ABOUT ANDRES AND THE KATIPUNAN
What: We want to give spotlight on other Filipino heroes and when I noticed that we didn't have a book that focuses on Andres Bonifacio, I immediately got this.
The book focuses on Bonifacio's youth up until hid mysterious death. As always, this book was presented not just with facts but also colorful illustrations that made my kids excited to read. This handy reference is a must have in every family's library.
Where to buy: Adarna House, P199.00
WHAT KIDS SHOULD KNOW ABOUT FILIPINO MUSICAL INSTRUMENTS / VISUAL ARTS
What: My kids are into art, so anything that will encourage them to explore this department, I'm for it.
Part of the What Kids Should Know bundle, Filipino Visual Arts is all about art. It is also filled with artworks from various Filipino artists that will surely keep kids inspired to be more creative and innovative. Sample works of Filipino artists and art activities are likewise included in the book.
On the other hand, Filipino Musical Instruments is about, you guessed it right, musical instruments. It showcased various musical instruments used by different groups in the Philippines such as Ifugao's ungiyong (whistle flute), Ilocano's tangguyob (carabao horn), and Ilonggo's tultugan (slit drum). Spotlight was likewise given to Filipino artists.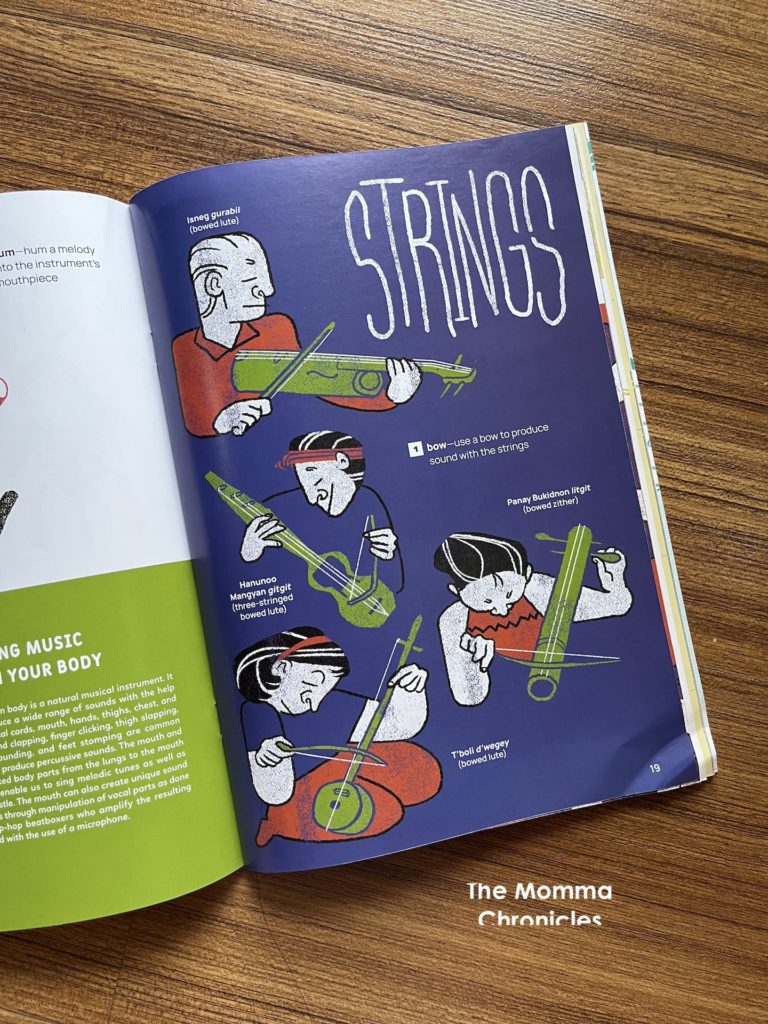 Where to buy: Adarna House, P199.00 each. You can also get this in bundle (comes with two more titles) for P796.00
AN ILLUSTRATED HISTORY OF THE PHILIPPINES
What: Yes, we take history seriously. This book illustrates our evolution as a nation, starting from prehistoric Philippines up to President Duterte's term. Recent, yes? It is also filled with photos (both black and white, and colored) and illustrations to supplement the readings.
I also read this every night. It's a good way to refresh my memory.
Where to buy: National Bookstore, P1,445.00
Any Filipino books you can recommend? We would love to read your recommendations by leaving a comment below.
DON'T FORGET TO SHARE: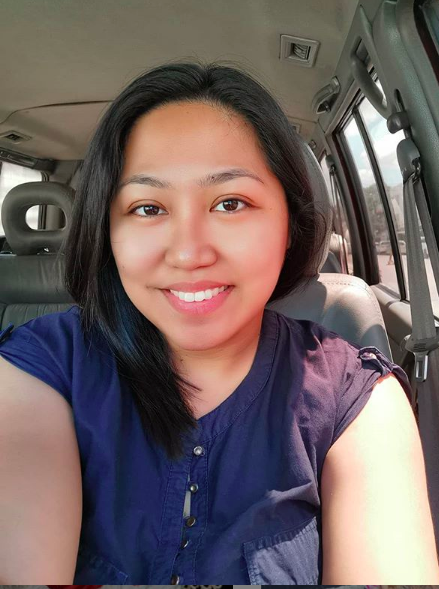 Ayi is a stay-at-home mom of two. When her kids are in their best state, she keeps up with chores, work, and ensuring that her sanity is intact. Join her as she navigates through this rollercoaster ride called motherhood.