Being a new parent is an exciting and fulfilling chapter in everyone's lives. However, being a parent, especially if you're a new one, is never going to be an easy task. Changing diapers, endless crying and sleepless nights are just the beginning of a lifelong journey.
When I gave birth to my first child, words can't express how I'm feeling. But aside from the feeling of excitement and happiness, I was anxious and worried at the same time. I have no idea how to carry a baby. Even if I attended a childbirth class, it's not a sufficient preparation for motherhood.
So for all the mommies out there, keep in mind the following tips that I learned from being a new mom.
1. It's okay to ask for help. When my babies were born, I spent two weeks at my mom's house. I have no idea how to take care of the baby and with my mom's help, I was able to learn. I was also lucky to find a house help who's very patient and willing to assist me during those sleepless nights.
As a new parent, you're going to need all the help when it comes to sterilizing the bottles, laundry, and house work. So don't be afraid and ask for help. You can't do everything at the same time and trust me, taking care of a baby is really handful.

2. Sleep when you can. I don't understand why babies sleep peacefully during the day and manage to stay awake at night. Nonetheless, get some rest when the baby is sleeping. That was a mistake I made before with my first baby. Instead of resting, I take advantage of the opportunity by doing some other things when my baby was sleeping. At night, I feel so exhausted that I ended up relying on my nanny

3. Don't think about losing weight yet. I'm sure all mommies would want to regain their pre-pregnancy body after childbirth. However, don't pressure yourself to lose weight immediately. I once heard from someone famous that it took us 9 months to gain weight, it's going to take another 9 months before we lose it. Focus on getting the right amount of nutrition and worry about losing weight after 2 months (or even longer for those who underwent CS operation). Eat right, drink lots of water and avoid caffeine, processed and artificially sweetened foods.
4. Breastfeed. Aside from the health and financial benefits, breastfeeding is a good way to bond with your baby. Just find a comfortable position for both you and your baby and enjoy the moment. Plus, breastfeeding can help you get back into shape too.
5. Make time for your spouse. When you became a parent, everything revolves around your children. But that doesn't mean you have to forget your obligations to your husband. After all, you made a lifelong commitment to him as well. My husband and I go out once in a while, just the two of us, and simply talk about anything. It's a good way to relax even for a few hours too. Keep in mind that open communication is important in every relationship so make time and share about your feelings, experiences and even worries as new parents.
6. Don't neglect yourself. Again, having a baby takes most of your time. But don't use that as an excuse. Even if you're a mom, that doesn't mean you should stop taking care of yourself. And you need to get away from all the crying too. Going out once a month to get a mani-pedi or massage won't hurt. Keeping your sanity in place is important in order to properly take care of your baby.
7. Savor the moment. I used to count the days when my first child was born. But after her first month, everything went in a flash. The next thing I know, I'm already celebrating her first birthday. Hence, savor and enjoy each moment spent with the baby. and don't take for granted every milestone in his/her life.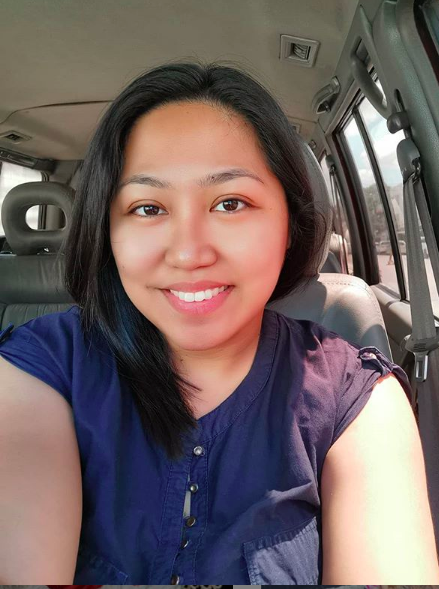 Ayi is a stay-at-home mom of two. When her kids are in their best state, she keeps up with chores, work, and ensuring that her sanity is intact. Join her as she navigates through this rollercoaster ride called motherhood.