When my eldest started to eat solid food up until she's 20 months, I never had problems feeding her. She can eat anything, including soup and vegetables. In fact, squash and broccoli are her favorites. For some unknown reasons, my baby stopped eating like she used to. All she wanted was breaded chicken from breakfast to dinner. She eats other foods too, but the list only includes pizza, pasta and Roasted Chicken Pesto Sandwich from Starbucks. Then I realized, my daughter is a picky eater.
I didn't feed my daughter with Gerber and Cerelac as per my pedia's advise. She said these types of food can make a child become a picky eater because of its sweet taste. So I made sure these foods are not part of the grocery list since I don't want to have problems with feeding her. Apparently, even if I did stay away from it, my daughter still became a picky eater. And no matter how hard I tried and even presented the food in a different manner, she still won't eat the food I gave her (unless it's chicken).
I decided to look up online for some tips on picky eater toddlers. Here's what I learned from all the materials I read plus from my personal experience too.
1. Being a picky eater is part of being a toddler. Their first year is accountable for their rapid growth. Apparently, toddler years means slower weight gain and less food too. Plus the fact that kids are so active that they cannot sit in just one place, their eating habits are also affected. In other words, it's just a phase they are going through.
2. The toddler's eating habits are extreme. One day, they are eating as if it's their last day. The next day, they don't feel like eating anything. In other words, the toddler's eating patterns are erratic. And I have personally seen to with my daughter. There was a time when she can't stop opening the refrigerator and eat everything she sees. The following day, she won't even touch her food and just happy with apples and oranges. Talk about "food swings."
3. Parents should not be blamed. When it comes to eating habits, it's actually the toddler's responsibility. No matter how hard we try to buy the right food, cook it according to their taste buds and present it in a creative manner, if they want to eat this little or this much, it's all up to them. But this does not mean we should not encourage our kids to eat and develop healthy eating habits. As parents, it is important to instill the importance of eating healthy and prioritize their nutrition.
That being said, here are 10 tips for moms with picky eater kids.
1. Make the food accessible. One way to encourage toddlers to eat is to make the food accessible to them. This means reserve the lower shelf space on the ref so the child can easily get the food she wants. In my experience, my daughter loves to open the ref and look for something to eat. I just place the food that she likes in front so it will be easier for her to get it. And she ended up going back to ref!
2. Don't be afraid to experiment. I have tried a lot of dishes to encourage my daughter to eat. Although only 2 out 5 experiment dishes are successful, so what right? At least she ate. When it comes to feeding toddlers, don't be afraid to experiment on dishes. I tried doing meatballs full of carrots and potato, vegetables wrapped in chicken, fish fillet out of tilapia or even as simple as pasta in olive oil. Kids always want something new and pleasing to their eye and so far, it has been effective. And don't forget to incorporate veggies on the food too since they need it.
3. Don't take the plates for granted. Colorful plates or those with pictures of animals and numbers really gets my daughter's attention. So I tend to distract her by asking her to identify the animals in her plates (or I ask her to count for me too) while I feed her. The next thing she knows, her plate is already empty.
4. Eat with the kid. Aside from being a picky eater, my daughter doesn't want anyone to feed her except me or her nanny. What I do, I let my kid sit on my lap or sit beside me on the dining table and feed her. So far it has been effective. Every time we eat together, she ends up finishing everything on her plate. Plus, eating together as a family has benefits too.
5. Keep you child away from junk foods. My husband and I keep all our snacks in a container. One time, we forgot to hide it in the cabinet. When our daughter saw it, she ended up eating lots of crackers and biscuits. The result? She lost her appetite. Plus, junk foods, sweets, crackers and the like are not good for the child's health. When we started to take away these and stick to fruits as her snacks, my daughter regain her love for food.
6. Be creative. Aside from experimenting what dishes to prepare, learn how to be creative too by presenting the food in a manner most appealing to the child. If it helps, use a cookie cutter to cut out bread, pancakes or waffles into various shapes. It can be a good learning tool too. Or place it in a colorful container or you can even use her own toys where the food can be placed.
7. Introduce varieties, but take it one step at a time. Before, my daughter will just eat breaded chicken the whole day. Thinking that chicken and rice is not enough, I tried to introduce new food in her meal. Every morning, i add a small amount of scrambled egg in her plate until she was able to like it. Then I tried feeding her with fish (in small amounts) too until she learned to love it. Eventually, there is a variety compared to her usual chicken-three-times-a-day.
8. Be their audience. Believe it or not, everyone in the house claps every time my daughter takes a bite of her food. There was even a time where we went out with my family and everyone in the table (we're 8, by the way) were clapping their hands when I feed my child with vegetables, beef and soup. And it worked. If you have a picky eater child, why not encourage them to eat by clapping your hands and saying 'very good?' Who knows, it might change his/her attitude when it comes to food.
9. Encourage the child to eat on their own. Toddler years is a time where kids want to be more independent. There are moments where my daughter doesn't want to be fed and simply eats on her own, using her hands. It may be messy but at least she finished her food. And it's a good way to let her discover things on her own too.
10. It's going to take some time. I learned that forcing the child to eat will only make them hate food even more. Relax mommies. I was worried too the first time my daughter changed her eating habits. I even blamed myself for not paying attention too much on what she eats. But then it's just a phase. My daughter now has a variety of foods and I'm glad that little by little, we are incorporating more healthy food in her diet. It's only a matter of time and a truckload of patience and your child will eat eventually.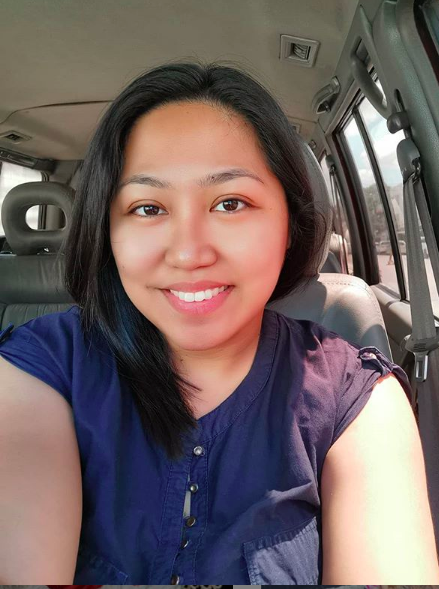 Ayi is a stay-at-home mom of two. When her kids are in their best state, she keeps up with chores, work, and ensuring that her sanity is intact. Join her as she navigates through this rollercoaster ride called motherhood.