Mompreneur is a term used for moms who have their own businesses. Although I am not a true blood businesswoman (my first love is Law, by the way), I call myself as a 'mompreneur' because aside from being a stay-at-home mom, I also handle an online store.
Thanks to the Internet, it is easier to reach out to a lot of people and sell a product. However, it's not as easy as it may sound. There are a lot of online sellers out there that sells practically the same things – cloth diapers, clothes, shoes, food, authentic bags and the like. And it takes a lot of time to invite and ask people to follow you and like your page.
I may be new in this endeavor but here are some of the things I learned from being a 'mompreneur.'
1. Have trust in your product. I won't be selling something if I don't believe in it. Same goes with all the other entrepreneurs. No matter how weird, unconventional or unusual a certain product is, if you believe it can sell, then have some trust on it.
2. Don't focus on the profit YET. I am still new in the business and my husband always tells me to think about establishing my client base first before profit. Once I am able to establish my customers (who should love my product), they will eventually tell my business to their friends then the profit will come.
3. Maximize the Internet. Again, the scope of Internet is so wide that the potential clients include everyone who has access to it. There are a lot of sites where mompreneurs can sell such as Facebook, Sulit, Ebay and even Instagram. Make use of these tools to promote the product and of course, make sure to update the page regularly.
4. Always deal with (potential) customers nicely. I've had a lot of queries from people who will eventually NOT buy from me. In fact, there are customers who'll ask a lot of questions, showing interest in the product and after several messages, they'll stop texting. As a mompreneur, or even a business owner, it is important to always deal with them and talk to them in a nice manner, as if a sale will materialize. It doesn't matter whether they will order. Keep in mind that 'word of mouth' type of news travels so fast, it is easy to badmouth a particular business.
5. Have a reliable and affordable courier service. There are a lot of freight companies that have the same service BUT different price. Make sure to go for reliable ones since you will be putting your name on the line in case you did not deliver on time. Also, check the price. Make sure the shipping fee is reasonable which the buyer can afford. As for me, I go for Xend since the rates are cheaper, A-Best and LBC because of the name and reliability in terms of shipping.
6. Be patient. Making a sale and getting back what you've invested may take some time. But so what? Considering the competition and the market being saturated by almost identical products, it may take a while before we all land our first customer. Hence, proper advertising is important.
7. Ask help from friends and family. Majority of the likes in my online store are my friends. Most of the sale I made are from my mom's friends. But hey, I'm just starting. If you're a business owner, you will need all the help you can get to just to get your business known. Then eventually, friend A will tell 2 of his friends who, in turn, will tell 2 more of their friends until you are known in your chosen market.
Aside from all this, being a mompreneur is the best. I get to be with my kids and take care of them and at the same time, I have my own money. Sounds great, right?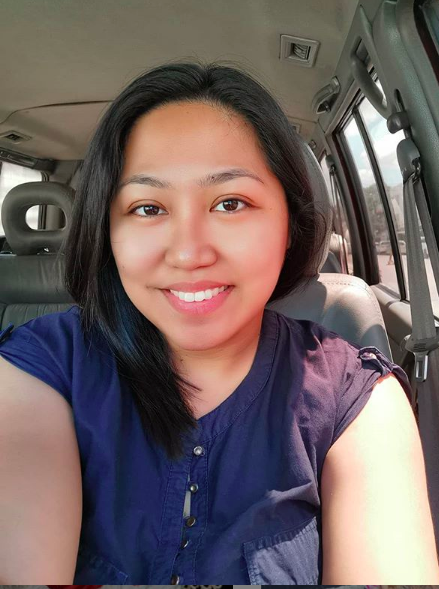 Ayi is a stay-at-home mom of two. When her kids are in their best state, she keeps up with chores, work, and ensuring that her sanity is intact. Join her as she navigates through this rollercoaster ride called motherhood.