If you were to choose between being a housewife or a working woman, what would you choose?
Thankfully, I got the best of both worlds. I gave up law school when I found out I was pregnant and embraced the role of being a housewife and stay-at-home mom. Apparently, I felt something was missing. I don't want to rely on allowance from my parents or ask from my husband whenever I want something. Thankfully, my husband introduced to me the world of online jobs, thanks to his batchmate. Three years later, I am still with the same employer and I'm happy with how it is going. I have a steady income (and a good-paying one too!) and I don't have to rely on my husband for my usual ka-artehan. I could even spend on my kids whenever I want to.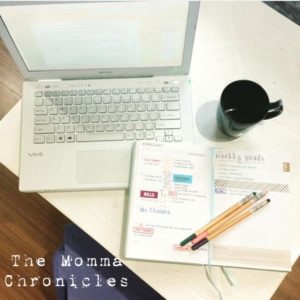 Recently, I felt this mom guilt. I was working on a deadline and my eldest daughter wanted me to play with her. The house is a mess and there are piles of clothes waiting to be placed inside their respective cabinets. My husband is coming home and our room had toys everywhere. I want to be able to cook more to make sure that the kids are getting the sufficient nutrition they need. I wasn't able to teach my two-year old that much to prepare her for school, which made mom guilt stronger. At that moment, I want to quit my job.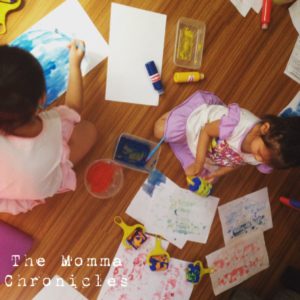 I read somewhere that if you chose to be a stay-at-home mom, then make sure you will be good at it. Unfortunately, I was failing at this arena, at least according to my standards. My work took so much of my time that I felt I wasn't able to spend more time with my kids or fulfill my tole as a housewife. I talked to my husband about the possibility of quitting my work, which he willingly listened to. Then he asked me if I am willing to let go a steady income? Knowing my personality, he knew I'm not the type who would ask or rely on him for my personal needs or quit easily.
I have not fully decided yet on what to do. I'm still torn. I am willing to give up everything for my kids, but that tiny rational part in my brain is telling me not to forget about myself too. I want to spend more time with them and do more activities that could help in their development, but my mind is telling me that it is all about time management and foregoing unnecessary habits. I want to quit because I felt that my work is getting in the way of making me a better mom. My husband said sayang naman if I let go of my job. After all, it's hard to look for a decent, good-paying, and understanding employer online.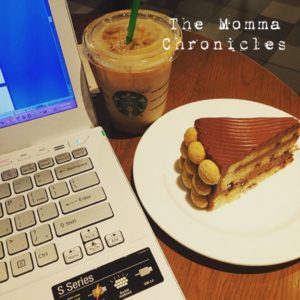 So, what's my final answer? I still don't know. Up to this date, I am torn and have no idea on what to do. A part of me is saying to just give up and focus on the kids and the household while the other half is telling me to work for financial freedom. In the meantime, these tricks helped me fulfill my role as a mom without giving up the job.
Wake up early. There are a lot of things you can do if you rise earlier.
Maximize the time when kids are sleeping. Whether it's an afternoon nap or bedtime, taking advantage of the kids' downtime could spell a difference.
Prioritize. If it's work, work. If it's kids, kids.
Schedule. This will help you keep track of the things you need to do for the day – and make sure to stick to it.
Avoid unnecessary habits. This includes checking mail and social media accounts.
Limit workload. I talked to my employer and told her that I have to reduce my workload since I need to focus on other equally important responsibilities. Thankfully, she was nice enough to understand my situation.
Whether I quit or not is a question that still has no definite answer. Mom guilt is still there and I don't think it will go anytime soon. In the meantime, I am trying my best to play different hats and make sure that everything is well-taken cared of. After all, my family is my priority.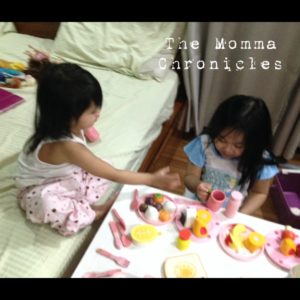 How about you, mommas? What would you do?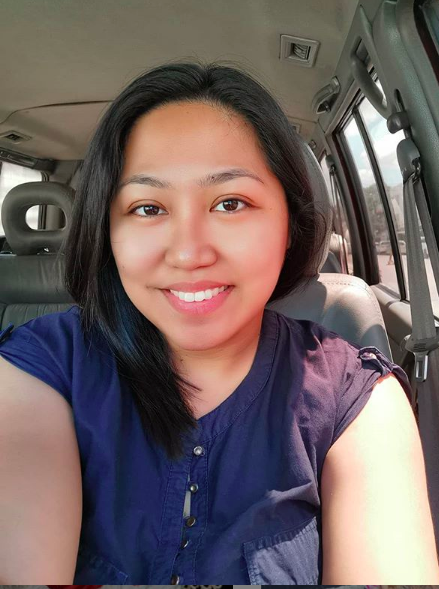 Ayi is a stay-at-home mom of two. When her kids are in their best state, she keeps up with chores, work, and ensuring that her sanity is intact. Join her as she navigates through this rollercoaster ride called motherhood.