In my previous post, I shared a story (plus survival tips) about our household helpers suddenly leaving us without any word. I must admit that having a maid-less household can be pretty difficult especially with two little girls (my daughters are 28 and 10 months old), an online job and online shop. Still, I managed to survive and I am actually enjoying every minute without a yaya.
The truth is no household helpers has its ups and downs too. There are days when I wish I have a magic wand that can magically clean the house and put everything in order, especially my kids' playroom. There are moments when I hope that I can easily call on someone to change my kids' diapers or fix the baby bag when we need to go somewhere. There are times when I just want to lie down in our bed and worry about nothing.
On the other hand, I feel liberated and in control of everything around the house. And after weeks of maid-less household, here are some things I learned and discovered.
1) Everything else is cheaper and lasts longer. I noticed that most of our maids are wasteful of even the little things like laundry soap, dishwashing liquid, cooking oil, rice, food and even my kids' milk – and it's pretty annoying. Worse, every time I tell them to budget everything, it seems like I am the bad person and they take it against me. Having a maid-less household allowed me to be in full control of the housekeeping expenses. And surprisingly, everything lasts longer.
2) Lesser expenses, bigger savings. Having no helper at home translates to bigger savings. I don't have to buy cooking oil every two weeks or laundry detergent every week, putting a significant amount back in my pocket. I also don't have to pay for yaya salaries, which is a really big help, and buy them their food. And the best part, my husband and I can use that extra savings for little treats such as coffee or take outs especially when we are not in the mood for kitchen work. After all, we deserve it for doing all the work at home.
3) I lost weight, fast. This is perhaps the best part about having no yaya. Doing the household work is already my form of exercise. Since I do all the cleaning (but my husband is in charge of mopping the floors and cooking), I am able to move around the house and sweat like a pig, therefore burning those unwanted fats. And in just one week of no yaya, I was able to lose 3lbs without having to go to the gym or running around the village. And finally, I can fit in my skinny jeans again minus the awkward feeling.
4) I can buy anything I want, without worrying where it goes. I don't mean to degrade but based from experience, most of the helpers I had are taking advantage of everything inside the kitchen. Before you call me selfish, there are certain food (some of which can be expensive) that I don't intend to share. Every time I buy this certain foods, most of which are for my kids, my past helpers ate everything already! I even had an experience where our helper ate a big bag of chocolate chip cookies, alone! Now that household helpers are MIA, my husband and I just buy anything we want (as long as it is within budget, of course) without worrying that the helpers will eat it.
5) The house is cleaner, the way I want it to be. Househelpers are supposed to help me with the cleaning and everything inside the house. But there are moments (a lot of them) when they just don't listen and do it their way. When my helpers left, our house is cleaner and more organized, just the way I like it.
Having a maid-less household is not bad at all. It may be difficult at first, especially when you have a day job too and your kids are still young (just like mine). Still, having no yaya has a lot of perks too and so far, despite the waking up early and chores, I am loving it.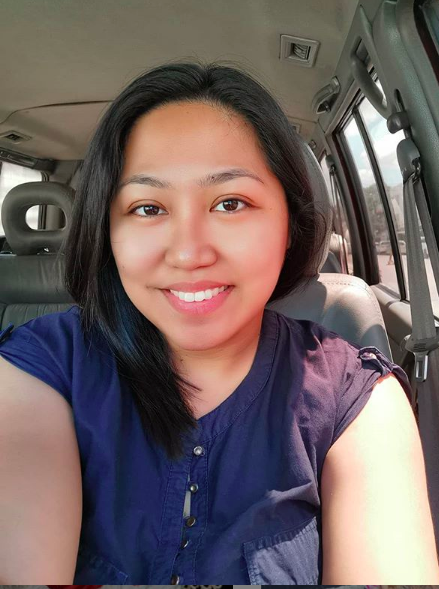 Ayi is a stay-at-home mom of two. When her kids are in their best state, she keeps up with chores, work, and ensuring that her sanity is intact. Join her as she navigates through this rollercoaster ride called motherhood.