I have to be honest with my eating habits. Prior to pregnancy, I never paid that much attention to food. I eat whatever I want, whenever I want it. It was easy to lose weight back then and get back on the fitness track whenever I want to, so I never worried that much about what goes inside my body.
Of course, things changes when I gave birth, especially after my second child. I blame it on age, but it was quite a challenge to lose weight. My husband also had a blood pressure issue and was advised by the doctor to change diet.
One of our moves towards healthy living is adding more greens in our diet. I've been checking the many health benefits of leafy greens and here's what I found out:
Excellent sources of fiber
Helps us stay young, thanks to their vitamin K content
Rich in other vitamins and minerals like calcium, folate, and iron
Acts as antioxidants, which helps remove free radicals inside our body
Lowers cholesterol level
Since then, I made it a point to buy leafy greens in the grocery, with romaine lettuce as a personal favorite. If you check out my Instagram or the hashthag #TMCHealthyEats, I share our salad stories that helps us keep track of our health.
What I like about eating greens, especially in the morning, is that it keeps me full and minimizes food cravings. When I am too lazy to cook, salad will be my instant tummy filler. Salads are easy to prepare too, since I tend to toss some leftovers, fruits, nuts, and olive oil in it. I sometimes add Parmesan cheese or basil leaves.
Here are some salad ideas you can try:
Honey lemon chicken, sliced apples, grapes, sunflower seeds drizzled with olive oil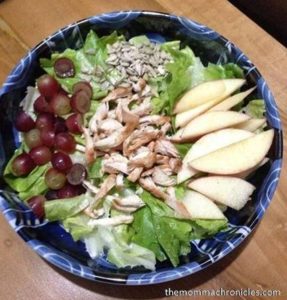 Boiled chicken seasoned with salt and pepper, walnuts, and Parmesan cheese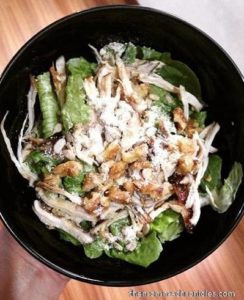 Shredded pork tenderloin, apples, and kesong puti with olive oil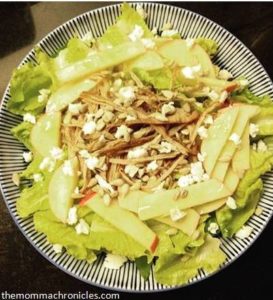 Boiled chicken seasoned with salt and pepper, orange, and olive oil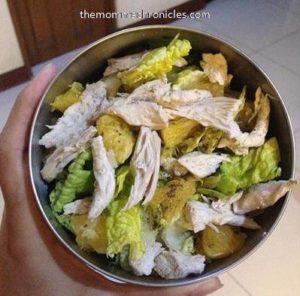 Here's the problem: leafy greens tend to wilt in just a few days. Since I do my grocery shopping once a week, I need to make sure that the greens will remain fresh and crisp without putting any "chemicals" in it. I hate spoilage and throwing food as well.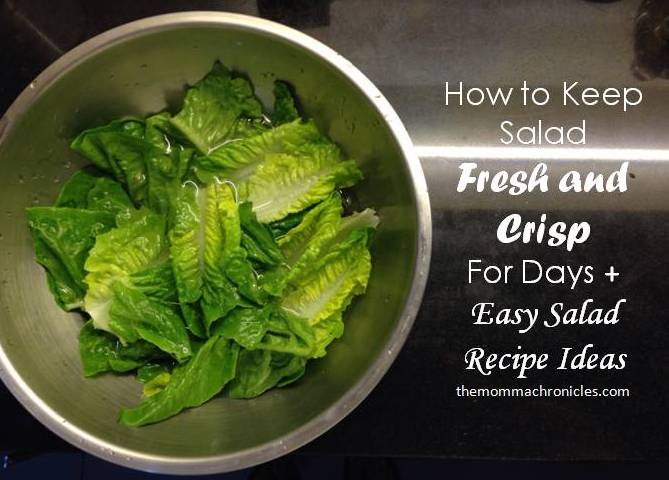 Here's what I do to keep them fresh and crisp:
Wash the leafy greens.
Soak them in water and a spoonful of salt for five to 10 minutes.
Drain the leafy greens, pat them dry, and place them in a container, although an airtight container is much preferable. You can also cut the leafy greens already, to save you preparation time in the future.
Place a tissue inside the container. This will help absorb the moisture from the greens, hence making them fresh for days.
I've been doing this for months already and I can attest how long it kept the greens for days. It could even go for a week (or longer!) and it remains the same.
How about you, mommas? Do you love salads too? Share your recipes and let's learn from each other!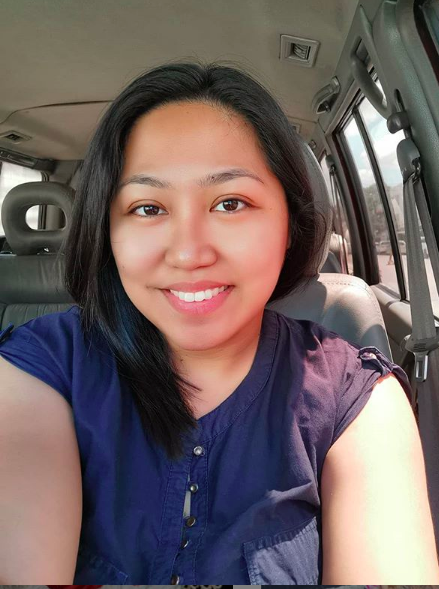 Ayi is a stay-at-home mom of two. When her kids are in their best state, she keeps up with chores, work, and ensuring that her sanity is intact. Join her as she navigates through this rollercoaster ride called motherhood.