I remember hanging out in our home library when I was a kid instead of playing outside. I enjoy reading encyclopedia that my grandparents bought way before I was born. Then came Reader's Digest and Fact Finder, which my dad bought.
Yes, I'm a bit of a nerd, memorizing the capitals of every country and the top 10's I could find in the book.
Fast forward today, my kids inherited my love for books and reading. We would always have a trip to the bookstore and let the kids buy the books they want to read to encourage them more.
As they get older, I became more conscious with the books they read. I limit novelty books as much as possible and incorporate titles they could learn from.
Over the years, these are some of our favorite reference books:
NATIONAL GEOGRAPHIC KIDS' FIRST BIG BOOK OF ____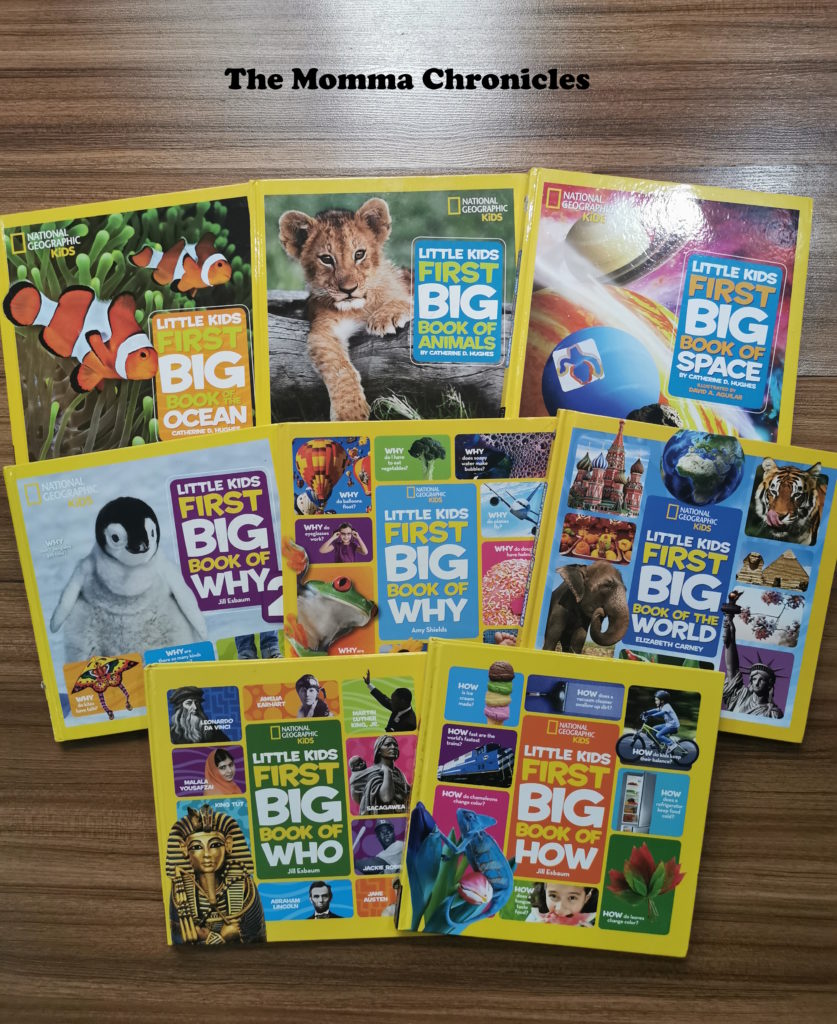 What: This is among our first reference books, starting with First Big Book of Why. Since then, the kids couldn't put the book down, forcing us to buy more titles.
There are books about animals, bugs, dinosaurs, space, ocean, iconic people, and the world. Each book has tons of photos and fascinating fun facts. Unfortunately, they sell this individually.
Why:
Very informative
Presents information in a creative, colorful manner to keep the kids engaged
Each book comes with parent tips to help extend learning at home
Where to Buy: The books are available in National Bookstore and Powerbooks for P735.00 each.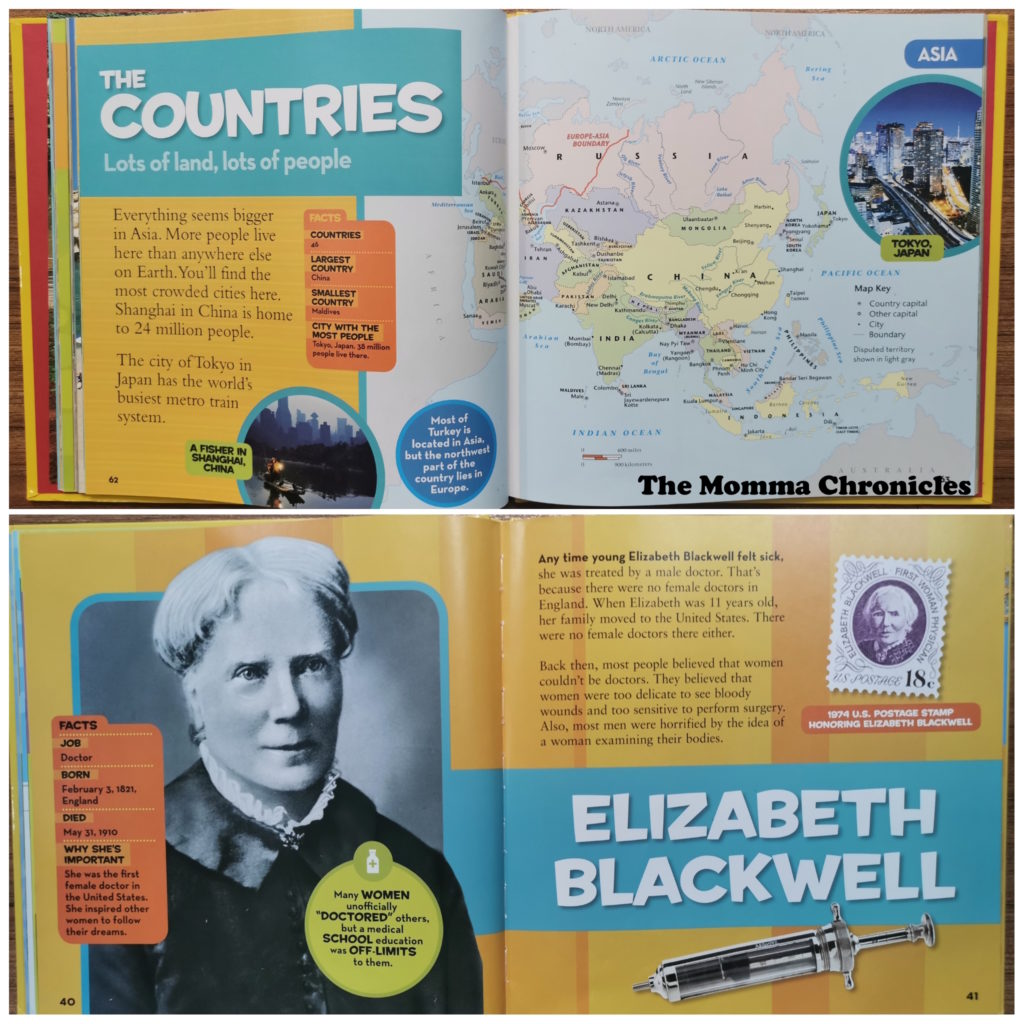 100 QUESTIONS FILIPINO KIDS ASK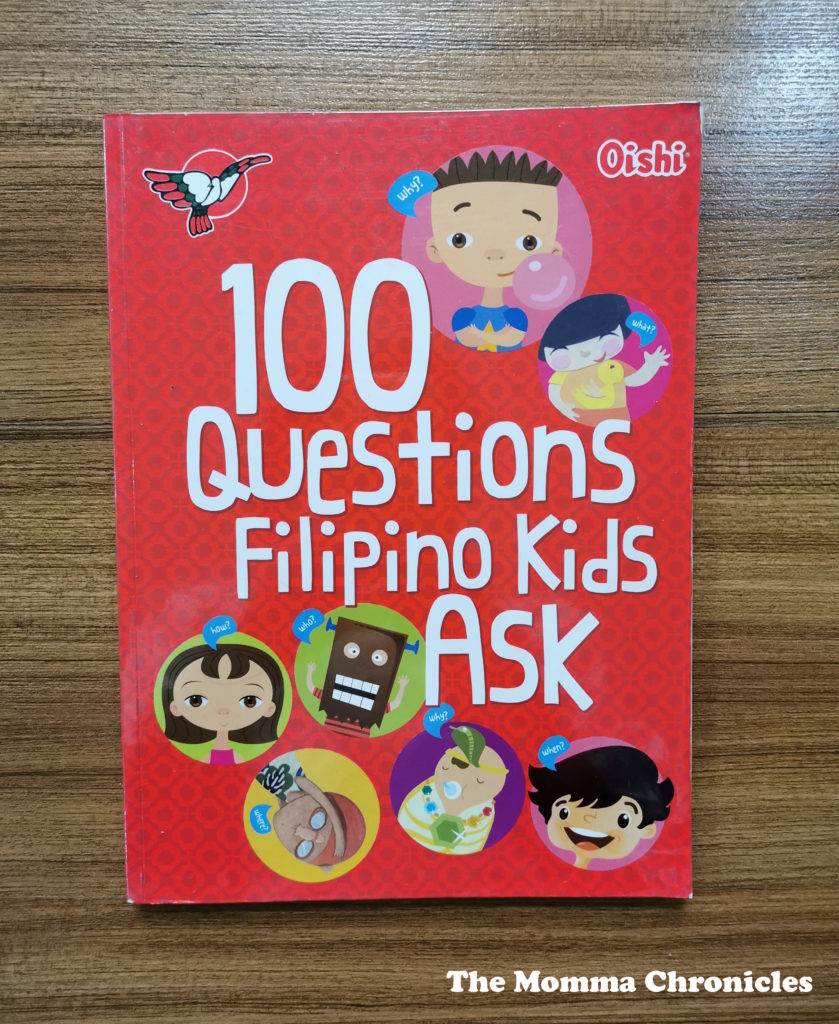 What: What sets this apart from the rest of our reference books is that it has Filipino flavor to it. The book is divided into categories with Filipino history incorporated into each.
Why:
It provides general information about almost everything – human body, sports, earth and space, and history among others.
There is emphasis on Filipino culture and history as well.
It comes with colorful pictures and easy-to-understand explanation.
Where to Buy: I got this from Powerbooks but this is also available in National Bookstore.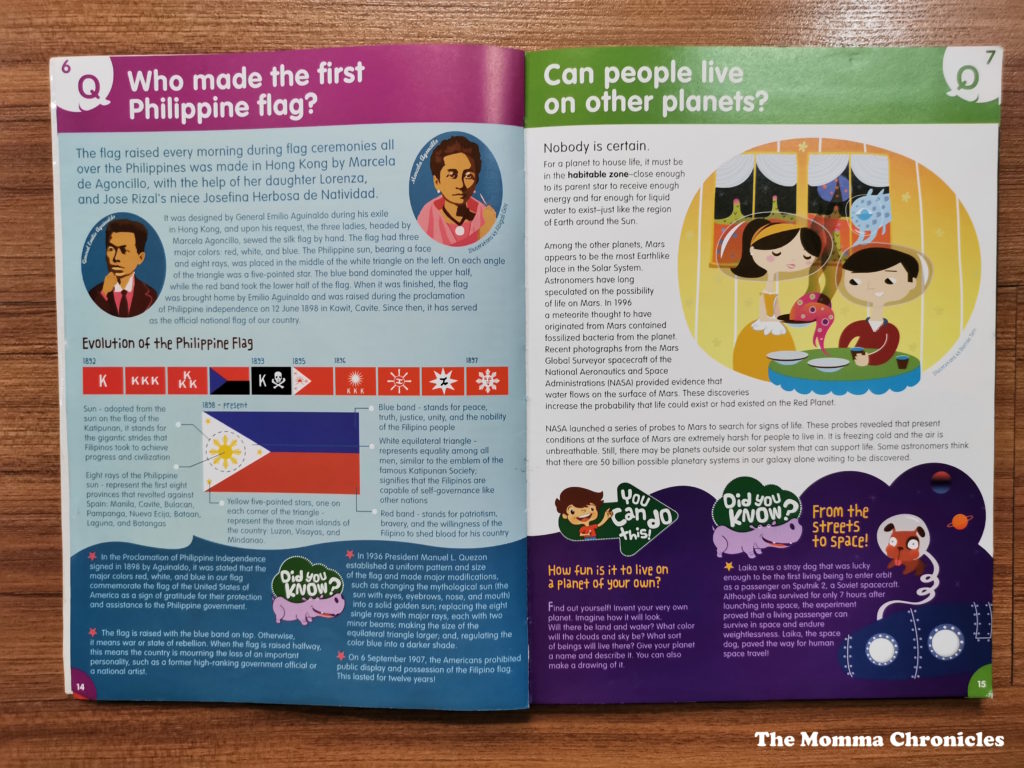 RIPLEY'S BELIEVE IT OR NOT
What: I've always been fascinated with Ripley's from the time I stepped inside the museum back in Shangri-La. The book never fails because it is full of information that will surely blow (and shock!) one's mind.
Why:
Kids can't help but be amazed with the information they read
It keeps you updated of what's going on in the other side of the world.
Ripley's, 'nuff said.
Where to Buy: This was given to us by Scholastic last Christmas. Still, National Bookstore, Powerbooks, and Fully Booked carry the Ripley's title. There are also independent book sellers selling this, which is worth checking out.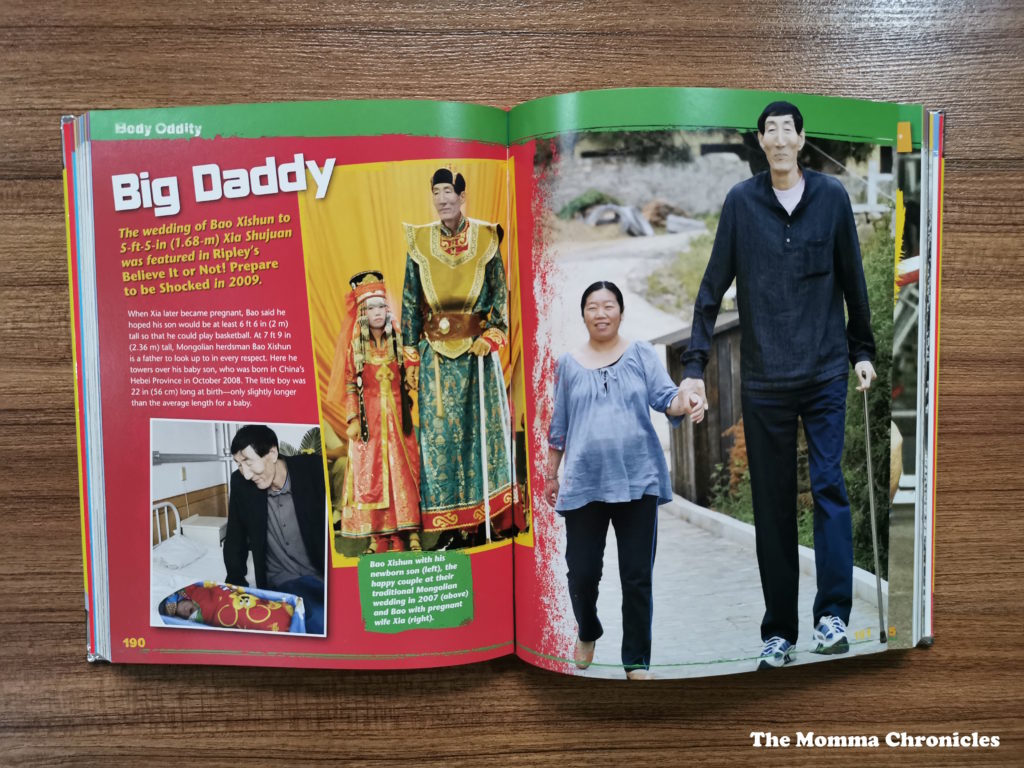 NATIONAL GEOGRAPHIC KIDS' WHAT WOULD HAPPEN?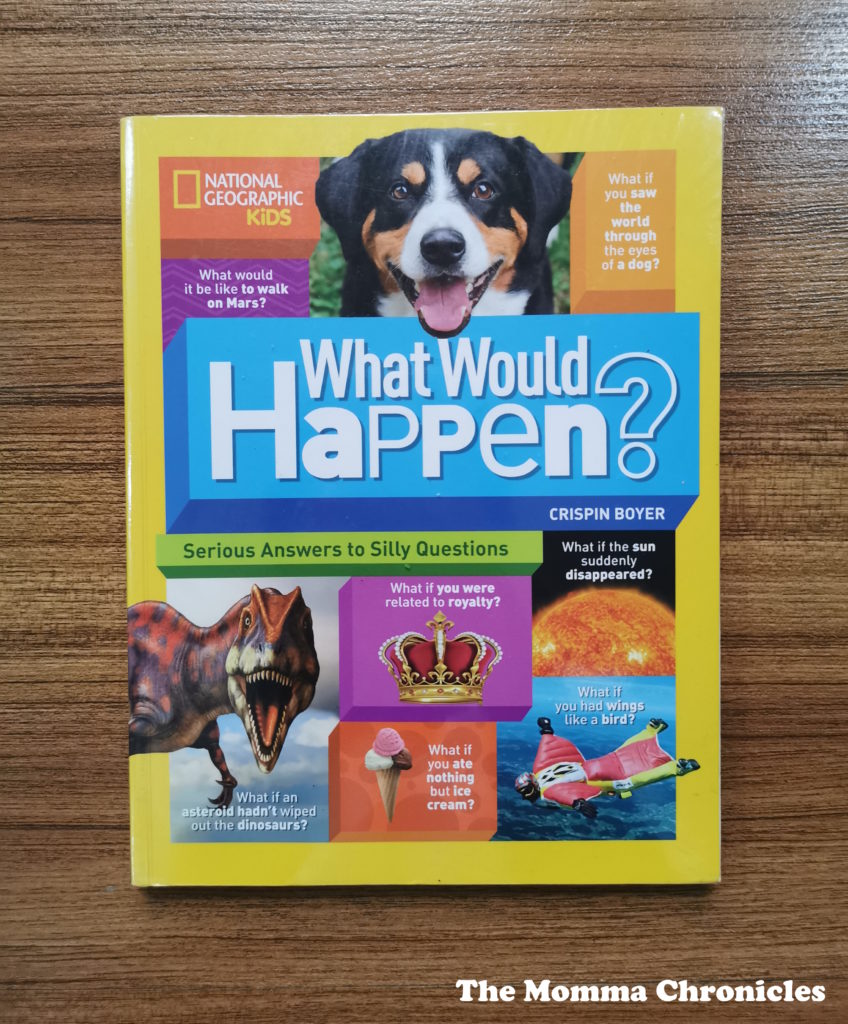 What: Have you ever wondered what will happen if, say we are related to a royalty or the sun disappeared? Even though what's done is done, this books gives us an idea of what might've been if certain things in history did not happen.
However, this book is more recommended for advanced readers.
Why:
It is a well-researched book that gives us a glimpse of what would happen if certain scenarios happened.
"Side effects" or consequences of certain scenarios were likewise presented.
It comes with colorful pictures and illustration.
Where to Buy: I bought this from Fully Booked.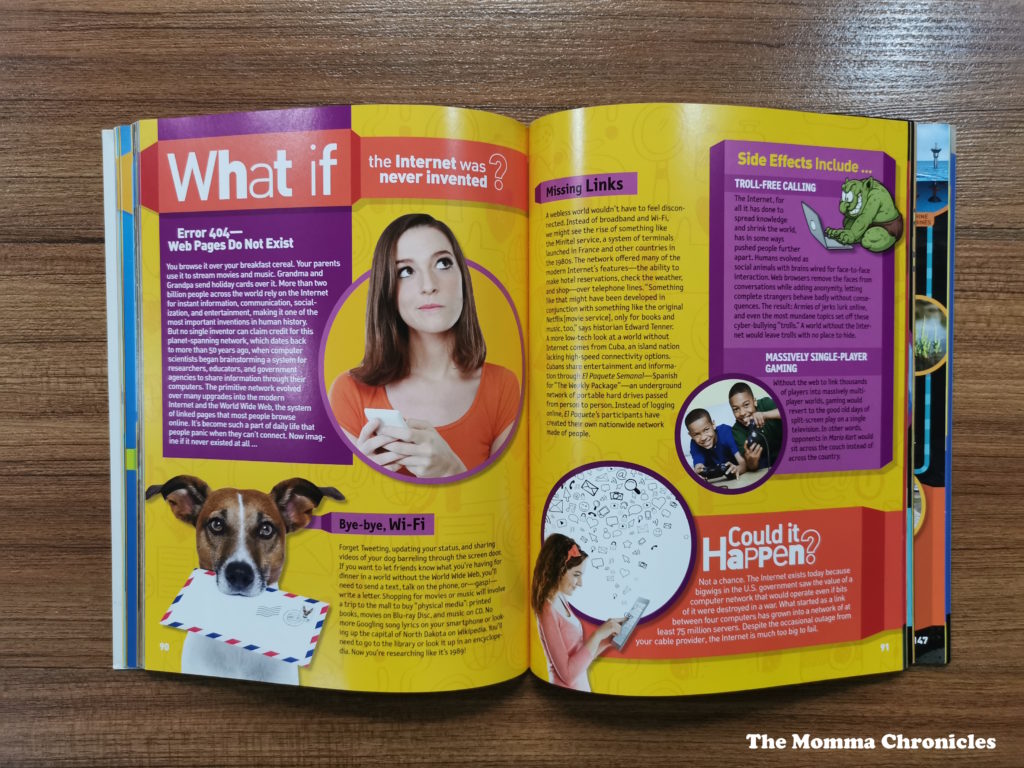 BIG BOOK OF HOW THINGS WORK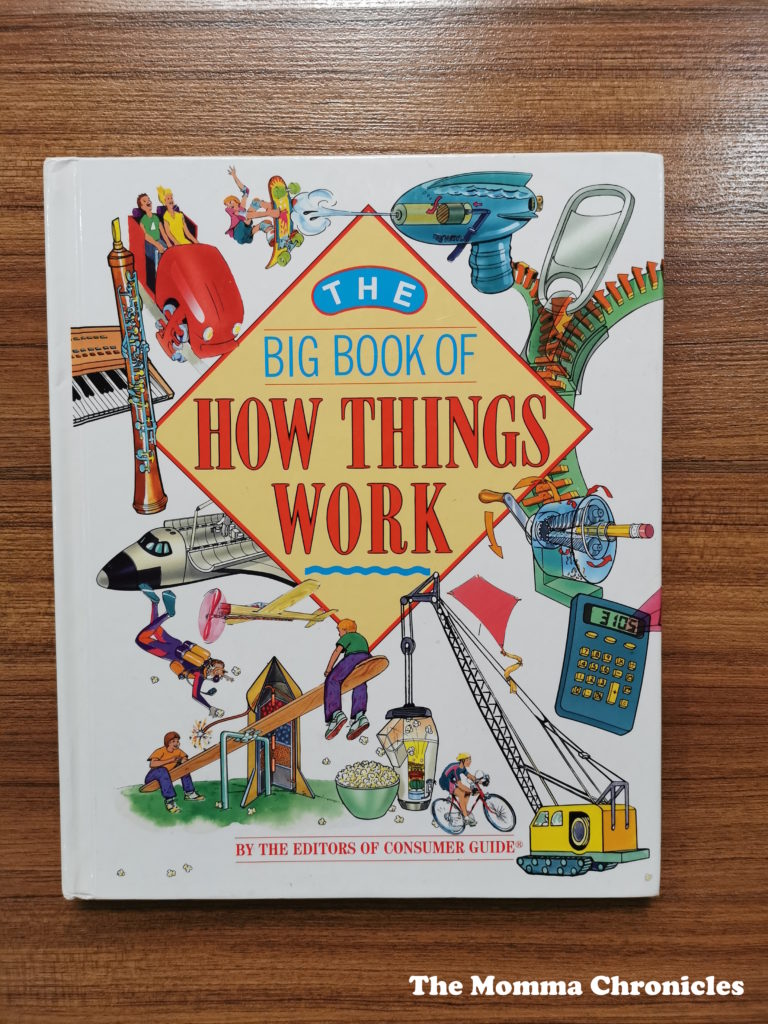 What: My kids are constantly asking about how a car or talking toy works. Or how electricity powers the entire house or what makes the yo-yo go up and down. Well, this book answers that.
Why:
It's a simple way to answer your kids' most basic questions
Easy to understand.
Where to Buy: I'm not sure if they are still selling this book, but I got them at Chapters and Pages in Trinoma.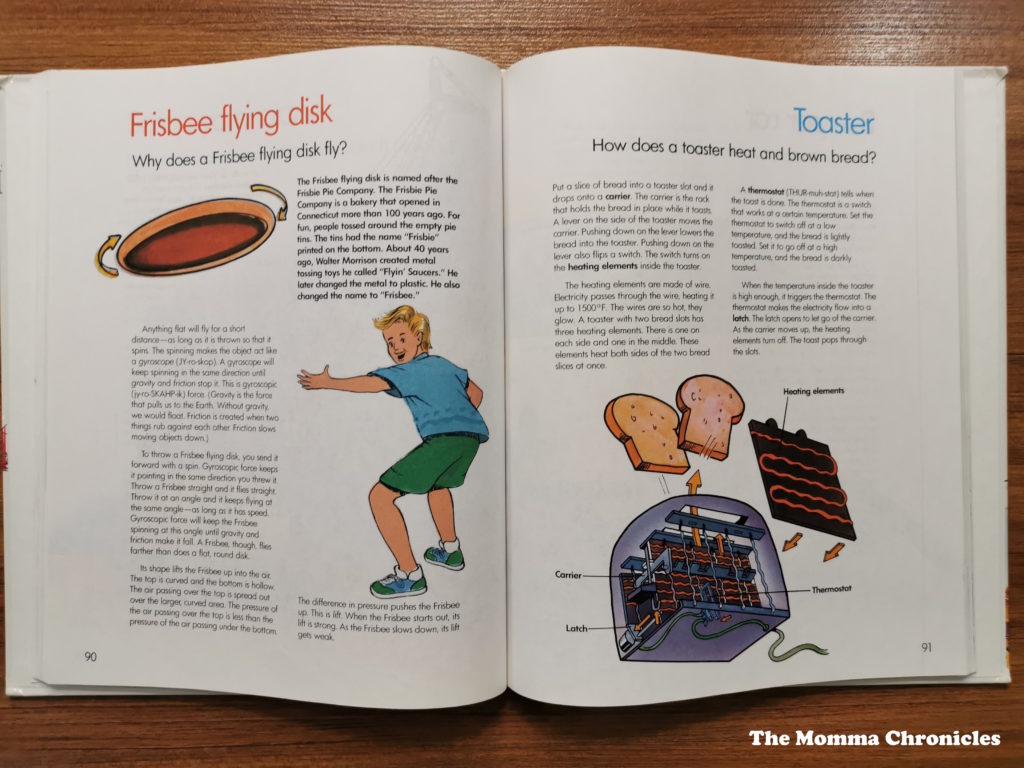 13 1/2 INCREDIBLE THINGS YOU NEED TO KNOW ABOUT EVERYTHING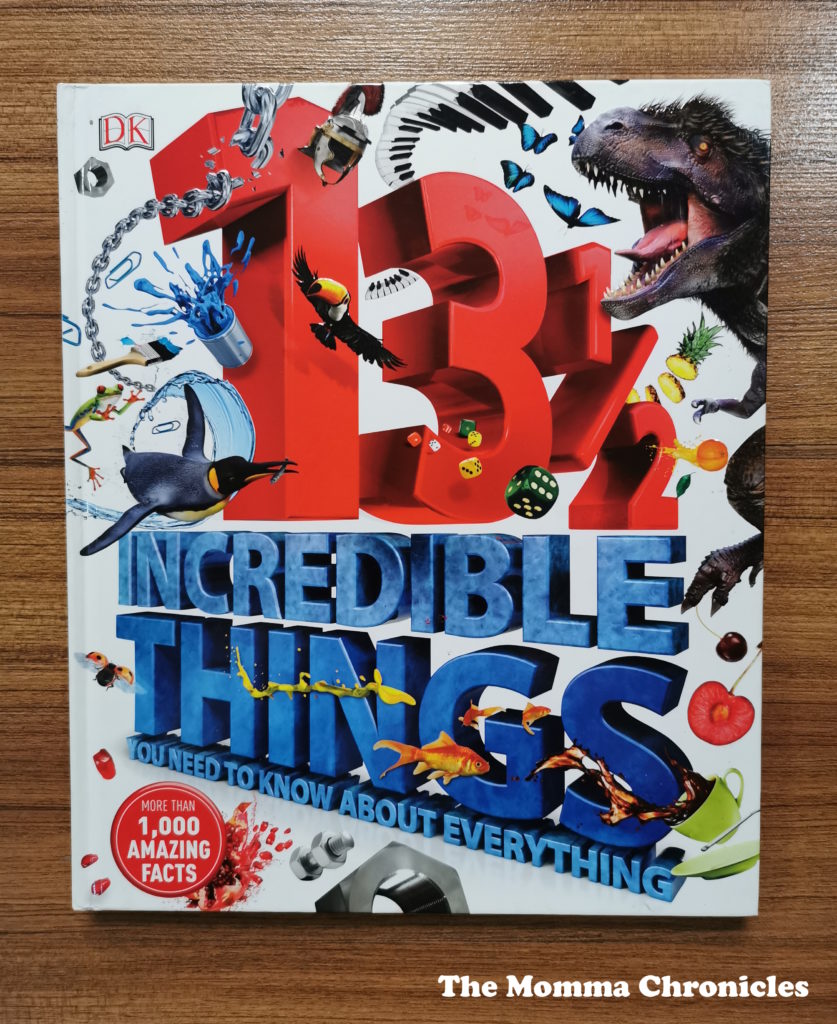 What: Theres so much information within our fingertips. Thankfully, this book gives us the simplest and easy to understand 13 1/2 facts about certain concepts like rocks, numbers, night sky, and even blood.
Why:
Unlike the other reference books we have, the topics were not the usual such as sky lights, language, and even the art of dressing up.
The 13 1/2 fact about a particular topic will or will not debunk a myth.
Colorful illustrations that will keep the kids interested.
Where to Buy: I couldn't remember how much it was, but we bought it in National Bookstore.
SOLAR SYSTEM BOOKS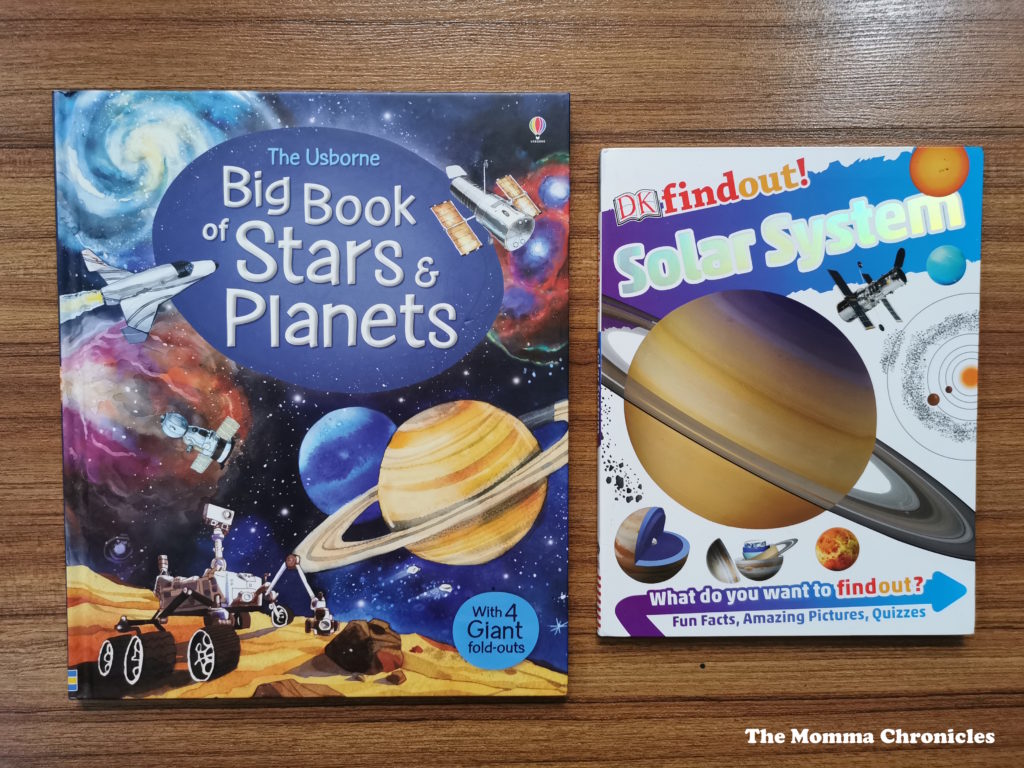 What: My youngest is particularly fond of solar system. Usborne and Nat Geo Kids has always been our go-to but there are others from different publishers that offer information about the solar system. Aside from identifying the planets, these books discuss the concepts of galaxy, meteors, sun, and stars among others.
Why:
Those giant fold-outs are a fave because it gives us a bigger picture of what outer space possibly looks like
Very informative and written in a language kids could easily understand
Where to Buy: These books are readily available in National Bookstore, Powerbooks, and Fully Booked.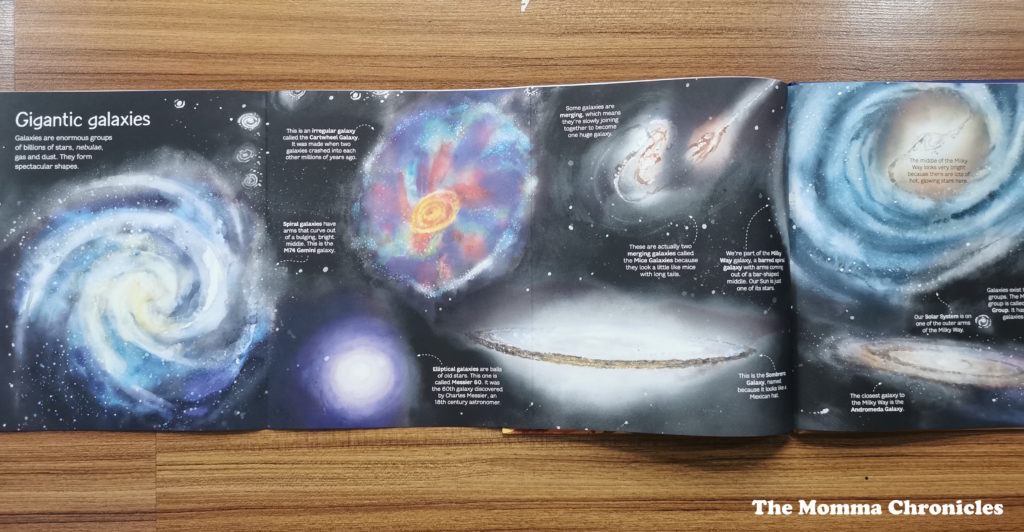 What's your favorite reference book for your little one?
DON'T FORGET TO SHARE: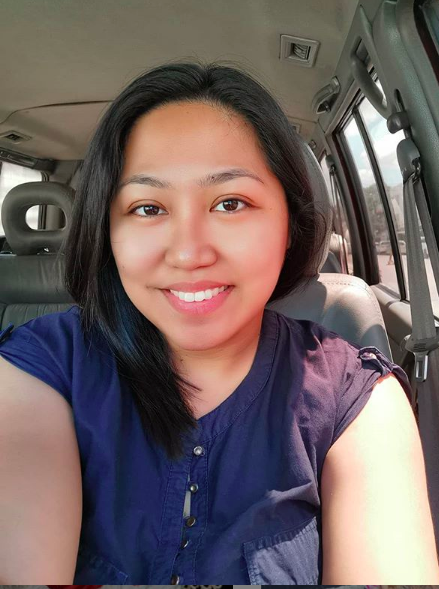 Ayi is a stay-at-home mom of two. When her kids are in their best state, she keeps up with chores, work, and ensuring that her sanity is intact. Join her as she navigates through this rollercoaster ride called motherhood.