When my eldest turned 7, we had a Shakey's party as per her request. It wasn't the grandest celebration compared to what we normally see in social media but hey, we spent money there. We wanted something similar for my youngest but unfortunately, Covid happened.
Nonetheless, we still want to give our daughter a party she'll remember even without her classmates and friends attending the party. We let her decide what food she wants, asked her to choose her cake, and got some decors to decorate the house.
Here comes the best part: we spent less than P10,000 for the party.
FOOD: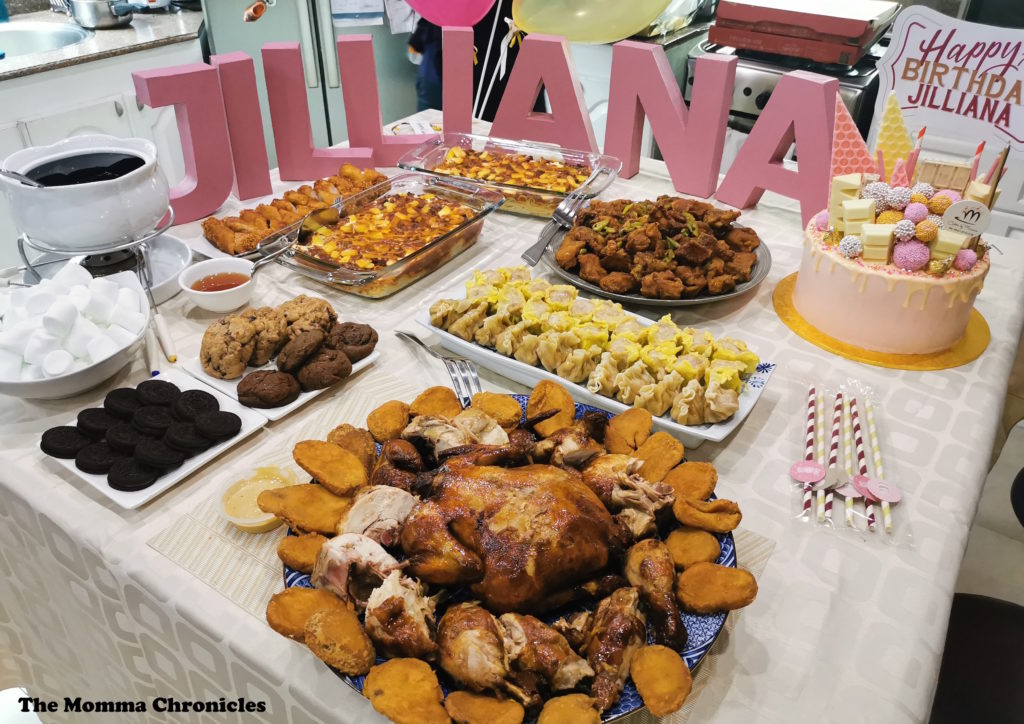 My daughter requested for Thin Crust Cheese pizza (P545.00 / party size) and basket of Mojos (P346.00) from Shakey's. Since we have a Supercard, we got free party size Pepperoni Pizza, which is also another favorite.
She also likes the food from North Park. We ordered Salt and Pepper Spareribs (P1,488 / Party Pick), 3 orders of Shanghai Spring Rolls (P173 / order), 3 orders of Pork Siomai (P118 / order), and 3 orders of Shark's Fin (P103 / order).
Chicken is also a favorite at home so I just bought two whole chicken in the grocery. I forgot the exact price but this is less than P600. Then we just asked our helper to make her yummy Roast Chicken that will definitely put Savory Chicken to shame.
Since it's a birthday party, I cooked my well-loved Spaghetti. We still have on stock some ground beef and noodles. I just bought Clara Ole pasta sauce (I use Three Cheese with Basil) and cheese since we ran out already.
CAKE
I order my kids' birthday cakes from Mommy Cheska of Sweets Couture. She's my go-to baker ever since but sadly, she's not accepting cake orders for this year. I was planning on contacting other bakers but the husband was worried about the taste. Cakes, especially themed ones, don't come cheap and we don't want to waste money. So, I decided to get my daughter's cake from Cakes by Miriam.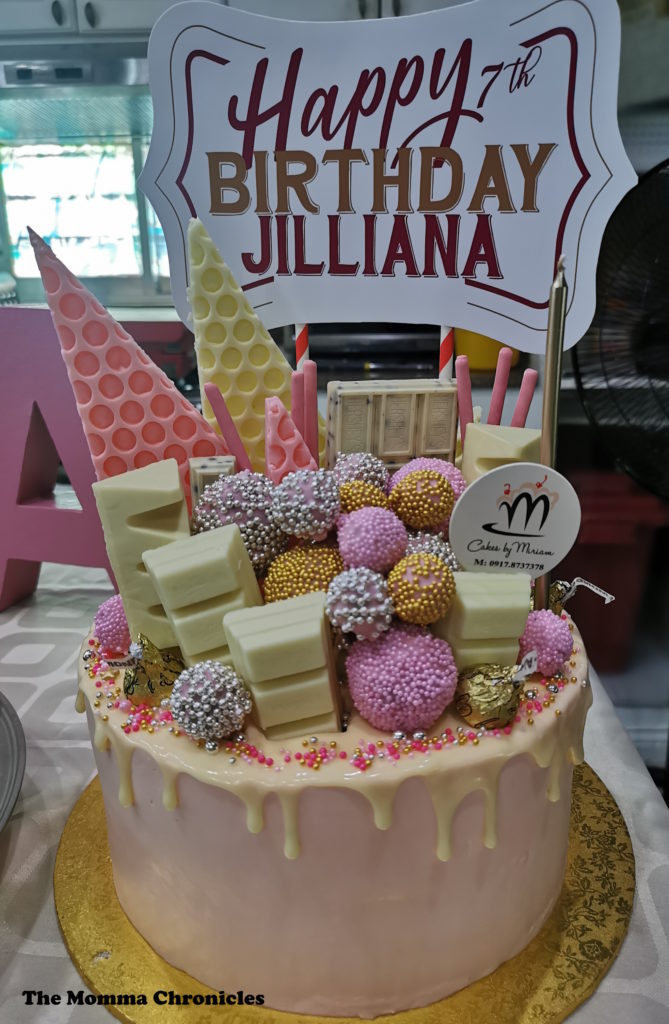 We got the 8″ Pink Chocoloaded Cake, which my daughter also chose, for P3,200. We've been fans of Cakes by Miriam since two years ago, so we trusted them for my daughter's 7th birthday cake. We love this cake since it's not too sweet and just look at the toppings. Hindi tipid.
DECORS
I was thinking of buying balloons and buntings only. Then again, she'll only turn seven once and we want to give her a party that she will remember so I decided to splurge a bit on decors and re-used some of the decors we had from previous birthday parties.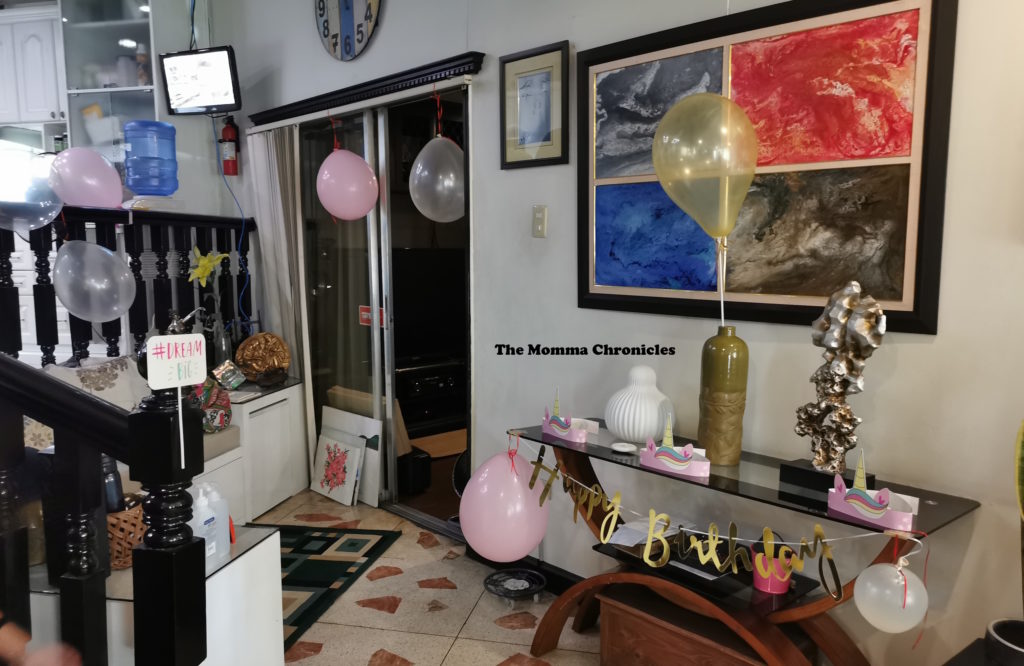 For our decors, I went for Dianne Khu Designs and got the Party Kit A for P1,850. The party kit includes: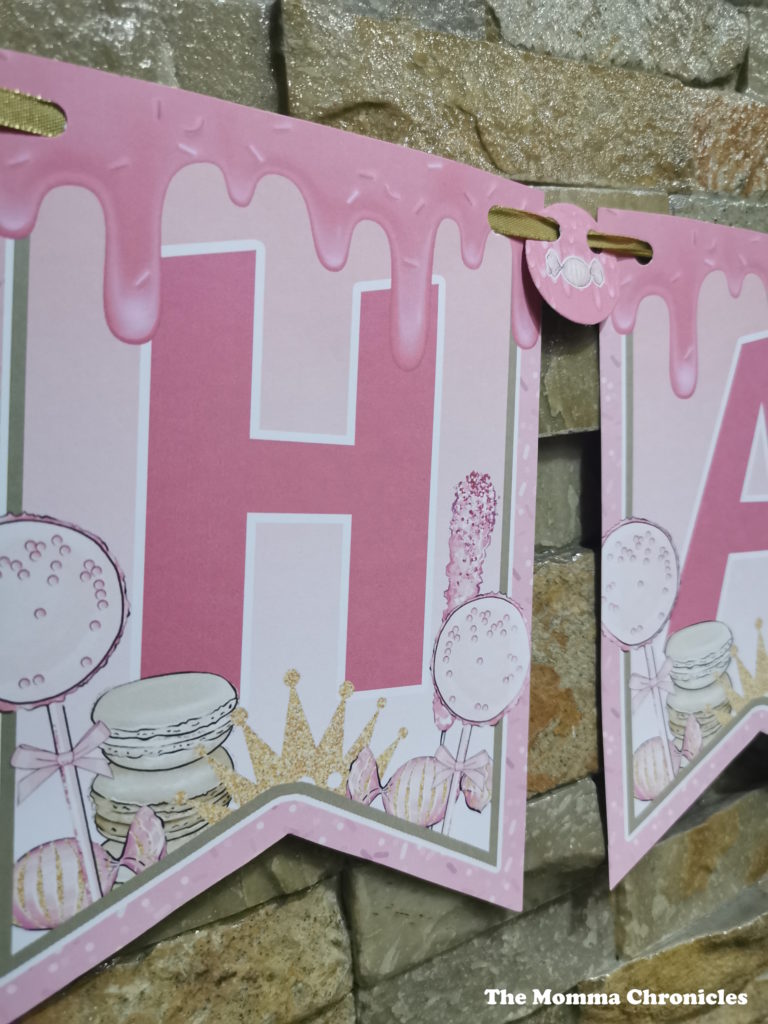 3D Letter Standees (I paid for additional letters, so our total bill was P2,120)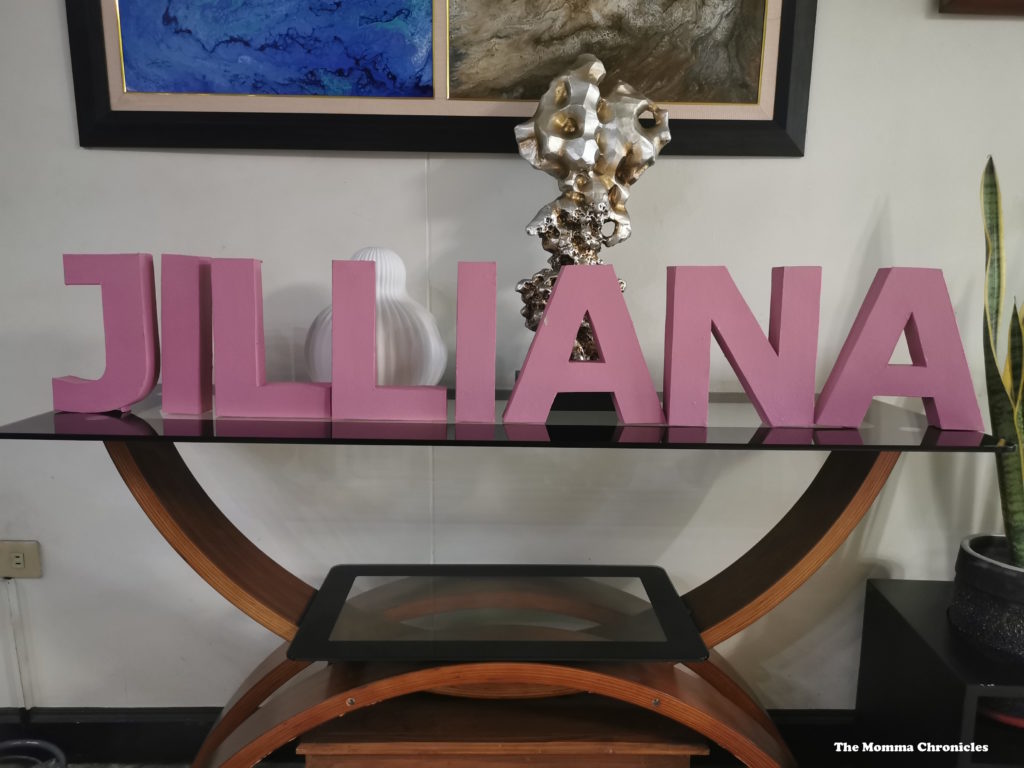 6 pcs balloons with custom designed strips on sticks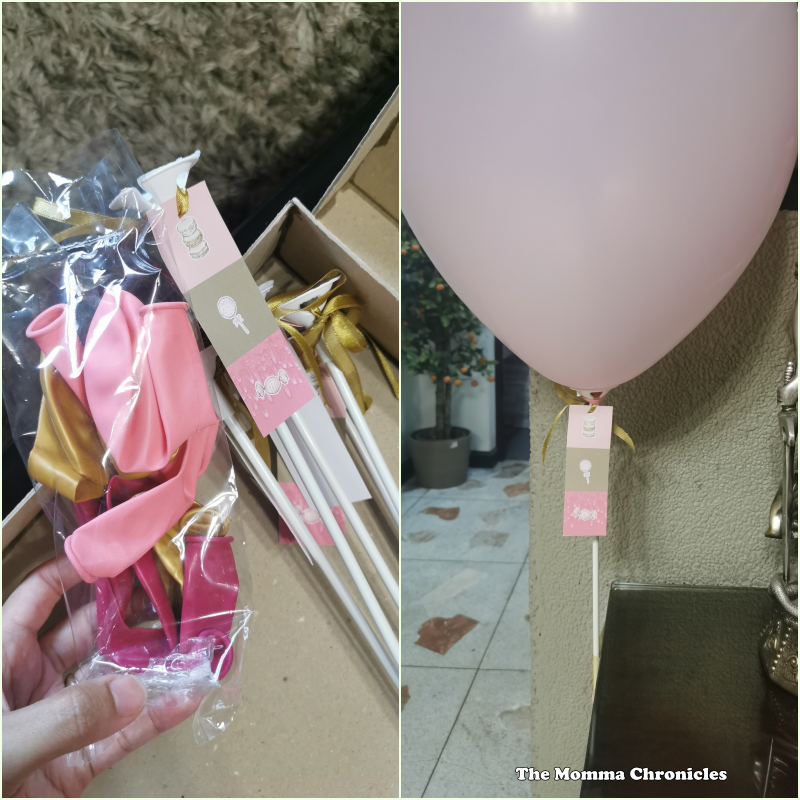 6 pcs balloons
6 pcs paper straws with custom designed paper flags
What I like about the party kit is that Dianne will design the decors according to your preference. I just sent her the picture of the cake and she patterned the design based on it. Setting up was easy as well without spending too much.
More important than the food and decors is the fact that we raised a smart, sweet, and understanding girl. She wanted a McDo party but due to the current situation, we can't give it to her. She understood the situation and told us that it's okay if she'll have a house party. No tantrums, no ill feelings. In fact, she was very appreciative and kept telling us how happy she was. That's all we need to hear.
Of course, this is special because we celebrated it with people who truly matters – our family. Isn't that what celebrations are all about?
To my little girl, we love you so much!
DON'T FORGET TO SHARE: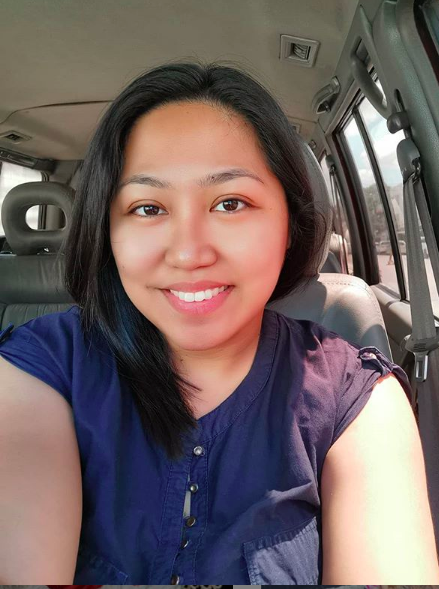 Ayi is a stay-at-home mom of two. When her kids are in their best state, she keeps up with chores, work, and ensuring that her sanity is intact. Join her as she navigates through this rollercoaster ride called motherhood.