It's been months since I decided to make a shift from disposable nappies to cloth diapers – and I'm so glad I did. I like the way it looks, plus the amount of money I can save just by using one is something which cannot be taken for granted. Although I must admit, it's a bit hassle having to wash the inserts and the cloth cover and dry it out (which may take longer compared to clothes). But so what right?
So to all the mommies who are still contemplating whether cloth diapers are worth trying for, here are the reasons on why you should use one.
COST: I use EQ diapers for my kids. The small size for my 6-month old costs P393.25 with 60 diapers while the XXL amounts to P263.25 for 24 pcs. Before I used cloth diapers, I spend P656.50 every week just for diapers alone. But when I started using cloth diapers for my 6-month old baby, the pack of 60 diapers can last up to 2 weeks or longer. This means I can use the P393.25 for other equally important items or simply add it up to our weekly savings. Although the cloth diaper can be expensive (P350.00 with 1 microfiber insert for the Baby Wizard brand that I use, Cluebebe is around P500+), it's just a one-time purchase. Plus, some mommy sellers give discounts when you buy 3 or more (I get mine at 3 for P1,000 discount) so you can really save a lot.
SAFETY: I noticed that every time my baby uses a disposable diaper, she always have red spots and rashes on the inner thighs and bum area. But when I use the cloth nappies, all these redness are gone. I do not wish to bad mouth the companies that manufacture disposable diapers but I've been reading a lot of "horror stories" from moms that says this certain brand caused burns on their baby's skin. Also, disposable diapers have a lot of chemicals in it. Just imagine how it is able to contain the baby's pee for hours without leaks.
GOOD FOR THE ENVIRONMENT: Disposable diapers may be convenient but imagine what it can do to the environment every time we throw one. When I use disposables for my little one, I can consume 6 to 10 per day. But when I started using cloth diapers, the disposable nappies are just limited to 2 to 3 at night, which explains why my pack of 60 diapers can last longer.
WASHABLE / REUSABLE: Aside from being environment-friendly, cloth diapers can be used over and over. Simply soak the insert and the diaper in cold water then wash off the dirt using the baby detergent, allow it to dry under the sunlight and that's it. Although I must warn you, it will take a long, long time for the insert to dry especially during rainy days – which usually takes me 2-3 days before I can use the insert. Just to make sure I won't run out of inserts, I immediately wash it after use.
IT CAN ADAPT TO YOUR BABY'S SIZE AS S/HE GROWS UP: Cloth diapers come in garters and adjustable snaps in front which you can tailor-fit according to the baby's size. My baby started using the diapers when she was 2 months. And since she was small at that time, I just adjusted the snaps into the smallest setting. This is to make sure that the cloth nappies will stay in place and fits her just right. And I can still use the diapers now that she's 6 months already by simply adjusting the snaps in front.
IT COMES WITH CUTE DESIGNS: This may not be the primary factor of shifting to cloth diapers but don't you just love the way it looks? Cluebebe and Baby Wizard diapers that I use come in really cute designs, colors and prints that it looks so good on the baby.
So how many cloth diapers should you buy?
It really depends. For me, I have 10+ cloth diapers to make sure I won't run out. But aside from the pocket cover, I also bought additional microfiber inserts. There are instances where the diaper won't get wet so I simply change the inserts. Plus, I also wash the inserts and the diaper immediately after wetting or pooping to make sure I have something to use. But if you are going to do the laundry, say every other day, then you need to invest more. So far, the 10+ diapers are good enough for me.
I still use disposable diapers especially when we're out of the house. Although I cannot totally forego the disposable ones, at least I was able to reduce its use. This translates to bigger savings too.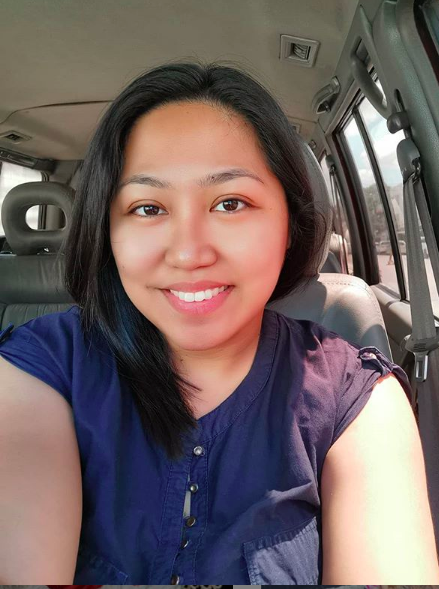 Ayi is a stay-at-home mom of two. When her kids are in their best state, she keeps up with chores, work, and ensuring that her sanity is intact. Join her as she navigates through this rollercoaster ride called motherhood.