Out of the country trips with the kids is something the husband and I decided to delay. As much as possible, we want the kids to remember and enjoy what they saw instead of us pushing around strollers. Plus, I'm not comfortable travelling abroad with two babies in tow. Of course, that's just us and it's our decision as parents.
Now that they're bigger (and familiar with YouTube, no thanks), we decided that it's time for them to go out of the country.
Sharing with you our experience in applying for their passport last May plus tips to remember when you plan to get one for your kid:
1. Online appointment is NOT required.
If your child is SEVEN (7) years old and below, then there's no need to get an online appointment. DFA Offices have Courtesy Lane facilities that accepts minor applicants.
2. Apply or renew with your child, if applicable.
Parents and minor siblings may avail of the courtesy lane together with the child below 7.
I wasn't able to avail of this perk since I still have 3 years more on my passport. Nevertheless, I saw some families renewing their passports altogether, so if you really need to apply or renew, then do so with your minor child.
3. Do NOT apply in SM Megamall.
My understanding of "no appointment needed" and "courtesy lane" is that you can go to any DFA Offices anytime. Though I understand that some offices impose a cut-off since not all can accommodate too much people.
We went in SM Megamall by 10am and we were told that we have to be back by 2PM. Per other people's accounts, you need to be there early, preferably before the mall opens. I didn't realize that there'll be lots of people in the courtesy lane that early, so the staff advised us to be back in the afternoon.
So, we went to Robinson's Galleria. The branch is specifically for OFWs but they allow minors and senior citizens to apply to accommodate those who came from Megamall. It turns out that yung branch nila ang tinuturo and they have no choice but to accept and process the applications.
Per other mom bloggers, you can also go to Robinson's Novaliches (DFA NCR-North) since line for Courtesy Lane is shorter.
4. Prepare all the requirements – original and photocopies.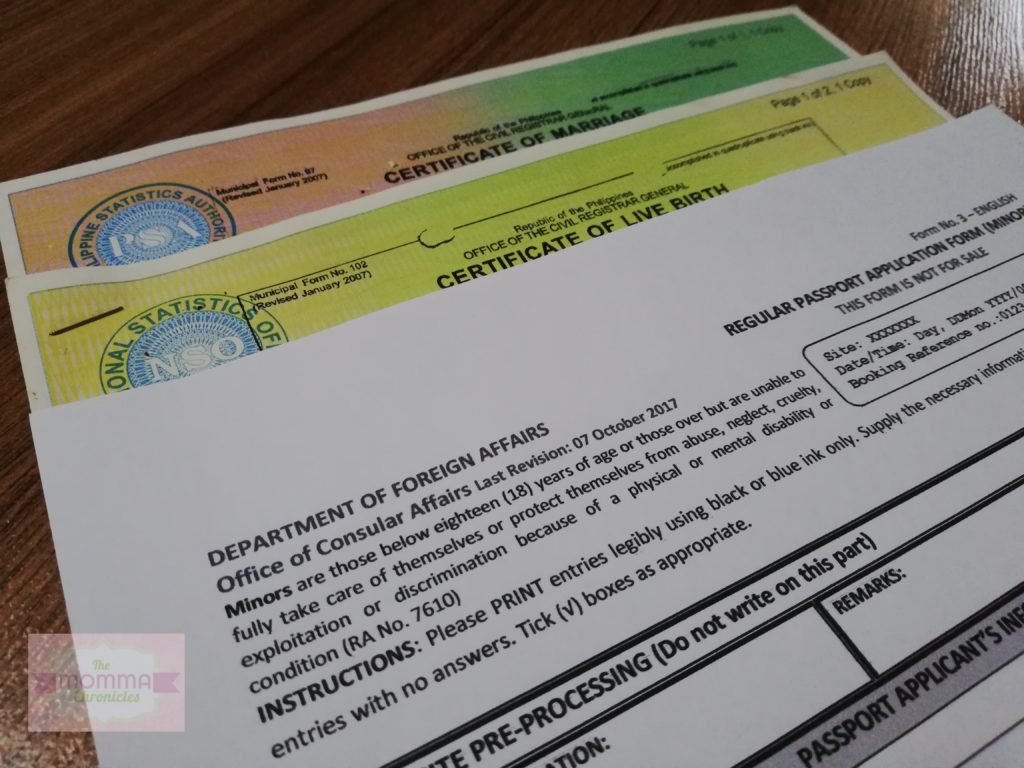 The DFA website listed the requirements you need to bring, so make sure everything is complete. Each document must be photocopied as well.
I had all the documents and photocopies prepared. I didn't realize that the marriage certificate and parent's ID must be photocopied twice since I will apply for two kids.
My kids' birth certificates also have two pages since there is an attached Affidavit of Acknowledgement (kids were illegitimate upon birth and legitimated when we got married). I was asked to photocopy the second page as well, which I failed to do at home.
There's a photocopying machine inside the DFA office where they charge you P3 per page.
5. Dress appropriately.
Applying for a passport means you will be dealing with government officials and going inside a government office. Shorts, sando, slippers, and other "inappropriate" clothing are not allowed.
Yes, they are strict about this rule. I saw a mom accompany her son for passport application. Unfortunately, she was wearing shorts and sleeveless top. The guard refused to let her enter.
6. Passport processing is automatically under Express Processing.
I was planning on going for regular processing since we're not in a hurry. I was told that for courtesy lane, processing is automatically expedited. I have to pay P1,200 / child instead of P950.00
To be fair, they were prompt in delivering the passport. Per receipt, passports are ready on May 23 and I got these following day.
7. You can have your passports delivered.
I don't want to go back to Galleria just to pick up the passports. I opted for LBC's delivery service and paid P150.
Take note that one pouch per passport. Since I have two kids, I paid P300 for delivery charge.
8. In case your child is illegitimate –
Both parents must sign the application form, if applicable. This is to ensure that both parents have knowledge of such application.
9. Don't forget the toys to keep them busy.
Overall, it took us 1 hour and 30 minutes and I can't blame my kids for feeling bored the entire time. Good thing, I have books, notebooks, and pens with me to keep them busy while waiting.
10. Ensure that your child's passport information are correct.
DFA officials are careful on this one. Still, they will ask you to review the information before they start processing it. Check that the information posted are correct otherwise, you will be charged for any corrections once the passport is delivered.
I hope this post helps!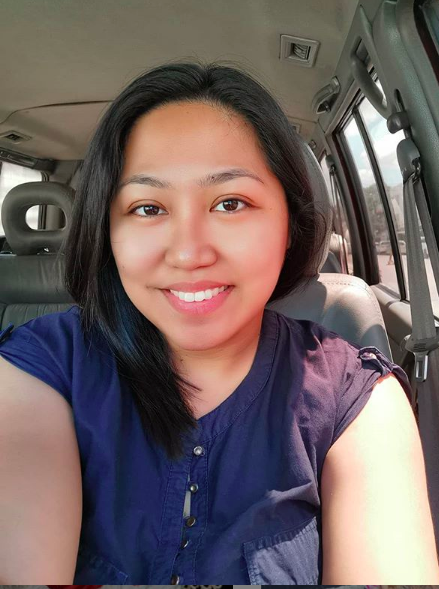 Ayi is a stay-at-home mom of two. When her kids are in their best state, she keeps up with chores, work, and ensuring that her sanity is intact. Join her as she navigates through this rollercoaster ride called motherhood.