We are in the age where technology has been emerging really fast. If you don't adapt to it, you'll be left behind. A lot of new products are being offered in the market, one of which is Apple's iPad. If you notice, a lot of people already own an iPad or any other tablet. Even kids nowadays own, or at least know how to use an iPad! But take note, there are a lot of considerations before exposing our kids to this: Is it safe? Should we really expose our kids to this kind of technology? Will this form of gadget help in the development of our children? Are tablets better than the traditional forms of education? These are only some of the questions each parent should ask before deciding on what to expose our children on.
Speaking on personal experience, my eldest is already familiar with iPad. At a young age, she knows how to use and navigate it – from "slide to unlock" to choosing and closing the applications, she can do it all by herself. She even knows how to play with the different activities provided for by the apps I downloaded! Amazing? For some, yes, but for me? Not really. Although I carefully choose the apps to be installed, I make sure that there is a certain time for her to use the iPad. Letting her play with it is not intentional. I didn't expect she'll get attached to it easily. Though I must admit, having an iPad has its advantages, like to keep our little girl from making noise whenever we're in a public place. However, excessive use should not be tolerated.
Growing up in a time where technology hasn't taken over the society yet, I still prefer the traditional tools of learning. I like buying books and toys for my little one and read her stories whenever I can to further improve her sensory and motor skills.
Nothing beats books and toys where a child can actually touch and grasp and play with, not just press on it. Traditional ones provide more interaction and can harness a child's imagination better than oPad. Plus, a child will be more active and can engage better in physical activities compared to an iPad where she's just sitting down, sliding her finger.
So what do I do? I only consider the iPad as an ALTERNATIVE tool of learning. I let my daughter play with it at a specific time only, usually before she goes to sleep. But during the day, I let her play in her playroom with all her toys. At least she can run around and have fun even without the help of modern technology. In this way, she won't be too technology-dependent and will still know how to play.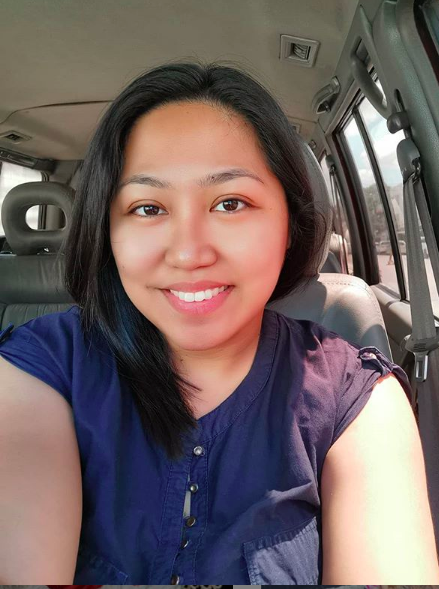 Ayi is a stay-at-home mom of two. When her kids are in their best state, she keeps up with chores, work, and ensuring that her sanity is intact. Join her as she navigates through this rollercoaster ride called motherhood.