When I was younger, I have a security blanket that goes with the name "Cuy-cuy." It was a white dog but with an elongated body, which I had until I was six years old. So yes, just imagine how it looks after all these years. Believe it or not, having a security blanket runs in the family. Even my mom, who is already on her 50-something mark, has a security blanket that has been with her since she was in grade school.
When I became a mom, I thought maybe my kids will have one as well. Surprisingly, it has been 11 months and my eldest didn't have any inclinations with any toy, thing or even as simple as blanket. Until my aunt gave her a Winnie the Pooh stuffed toy.
It seem like there was an instant connection between the two of them that they instantly clicked right then and there. All of a sudden, A and A-Pooh (what she calls Pooh) are inseparable. Everywhere we go, Pooh is with us – and she's turning three this December.
So I think this is a good opportunity for me to research about security blanket and the "psychology" behind it. Here's what I found out.
Security blanket, defined.
Merriam-Webster online dictionary defined security blanket as a familiar object, often carried by a child, as a protection against anxiety. In other words, it helps kids transition between certain situations easily. According to the American Academy of Pediatrics, children choose their security blankets – and has a special name on it – between eight to 12 months and hang on to it for years.
Contrary to popular belief, a child with a security blanket is NOT a sign of weakness or insecurity. My daughter has a security blanket and she doesn't seem weak or insecure to me (yes I know, love your own. Hehe). In fact, Psychology Today even noted that kids with security blankets are more likely to adjust easier in any given stressful situation compared to those who don't have one.
The significance of a security blanket
According to experts, security blankets offer the following on children, especially when left in an unfamiliar, unstable environment:
Comfort
Security
Helps them withstand fear or pain.
Aside from this, security blankets are also known as transitional objects, which means it helps kids transition from being dependent to becoming independent, from the familiar to the unknown. At the same time, kids are more affectionate and confident compared to those who don't have one.
A often have bad dreams when she turned one. Every time I give Pooh to her, she calms down and goes back to sleep. Even when she is in an unfamiliar place, all she needs is Pooh and eventually, she will feel better. Even at night, all I have to do is to tuck her in her bed, sing a few songs and she'll eventually fall asleep – while hugging Pooh so tight.
What the experts say about security blankets
Believe it or not, having a security blanket is a sign that the child is right on track when it comes to healthy emotional development – at least in the words of the American Academy of Pediatrics. At the same time, it reminds kids of home, your smell or anything they are familiar with, making it easier for them to feel at ease. And that's not all. Experts suggest that an attachment to any object signifies the child's ability to form a relationship easily.
I noticed that every time we are in a new place, A holds Pooh near her mouth and nose. At first, I was worried since she seemed reserved and shy but then again, it turns out that it is her way of comforting herself, which is a good thing. I also noticed that A doesn't have any problems making friends, although I can't totally attribute it to her security blanket.
Tips about security blanket
Nonetheless, here are some tips I learned in dealing with a child and security blanket.
Never force a child to let go of it. I'm not very fond of bringing Pooh especially in public places. However, I noticed how it helped A cope with unfamiliar places, which makes it easier for her to adjust. She lets go of Pooh eventually and only asks for it when she remembers.
Never offer a replacement. According to experts, it teaches the child that "attachments are disposable," which is actually the kind of message you don't want to teach your kids. What I did was I gave my daughter another Pooh – same everything except this one is cleaner – which she uses only when she wants to.
Try to keep the security blanket clean as possible. Okay, I'm guilty on this one. I tried washing Pooh and A ended up agitated the whole day. What I did was to wash certain portions of it para naman mailinisan kahit paunti-unti.
My worry is that A will go to school next year and bringing Pooh with her might not be a good idea. I noticed that when we attended the preview class in Gingerbread, she had a hard time letting go of Pooh, maybe because the environment is new for her. When she was able to settle down, she forgot about Pooh and only asked for it when they took a break.
How about you mommies? Does your child have a security blanket? What did you do to let go of it? I love to hear your thoughts on this! 🙂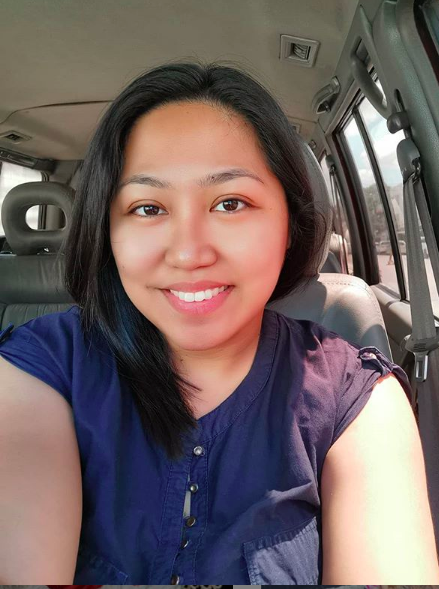 Ayi is a stay-at-home mom of two. When her kids are in their best state, she keeps up with chores, work, and ensuring that her sanity is intact. Join her as she navigates through this rollercoaster ride called motherhood.