Everything changes when you have your own family. When I was still single, I don't care about household expenses and savings. But when I started my own family, everything changed. All of a sudden, I care about money, budget and savings. I may be a new mom (and a new housewife too) but I definitely learned a lot in my almost three years of married life.
Here are some of the money-saving tips I learned and discovered which you might find useful.
On shopping –
1) Always make a list – and stick to it! There is a tendency to go overboard once you're in the grocery. If you really want to save, then stick to the essentials. I allot a few hundreds for my and my husband's cravings but that's it. Apart from that, I just buy what is needed.
2) Don't bring the kids. This is a big no-no when you do the grocery shopping. Every time I bring my toddler in the grocery, I can't help but buy everything she points at to avoid a "scene" instead of sticking to a list. Plus, it's difficult to say no to a two-year old.
3) Buy in bulk. It is cheaper, more convenient and lasts longer.
4) Compare prices. There are a lot of similar items yet the price differs. Like for me, I buy 6-liter Summit mineral water for P62 instead of Absolute at P70. That's still savings.
5) Look for promos. In our local store, there are packaged items that can be bought for a price of one. For instance, I buy chicken cubes with free evaporated milk at P54 instead of buying the usual chicken cubes for the same price.
6) Go for items that can be refilled. I use Johnson's Baby Bath for my kids and just buy the refill every time I rain out of soap. That's still P20-P40 savings.
On house and household items –
7) Dilute the dishwashing liquid and other cleaning items with water. Trust me, it's going to last longer.
8) Cook your own food. It's cheaper, healthier plus you can cook and eat as many as you want without spending thousands of pesos for every serving.
9) Include vegetable in your dishes. This is a simple trick we've learned to budget our food consumption. Adding vegetables in the dishes will reduce the use of meat and chicken and at the same time, it is healthier too.
10) Re-use and recycle. We re-use the water for bathing or sterilizing or the last rinse in the laundry to water the plants or to clean certain areas in the house. If you think you can still use something, then do it. It will save you some cash too.
11) Check your home for leaks. I have been a victim of this for many times already. There are instances where our helpers don't tell us about leaks in their bathroom and we'll be surprised when the water bill comes. As much as possible, check all the toilets and faucets for leaks. This can save you a few hundreds which can translate to savings.
On utilities –
12) Avail of the cheapest package for cable TV. Why subscribe to P1,599 with hundreds of channels when the P499 with 50+ channels will do? Plus, you won't watch all of it anyway.
13) Look for a reliable yet affordable Internet service provider. And don't be lured by promos and packages which you won't be using.
14) Turn it off and unplug when you don't need it. This is an old trick that works every time.
15) Open your windows. This allows more air and light to come in. Just make sure your windows has screens so you don't have to worry about mosquitoes and other unwanted species roaming around your home.
16) Train your household help to save. Saving is a collective effort. If you really want to save and budget everything, include your household help and teach them the proper ways to do it since almost all of them don't care about it.
On kids –
17) Avoid buying expensive things. This may be difficult but I learned to stop buying P2,000 worth of shoes which they will only use for two months.
18) Don't say no to hand-me-downs, especially when the clothes and shoes are still in good condition. I was lucky my cousin gave me her daughter's clothes which were used once or twice. At least I don't have to worry about my kids' outfits anymore.
19) Use cloth diapers. Unlike disposable nappies, cloth diapers are one-time purchase which can be used over and over. What would you choose, 10 cloth diapers at P300+ each (which you will purchase once or twice, depending on how much you need) or P400+ a week for disposable diapers?
20) Potty train your tot. This will help you save a lot in disposable nappies. Plus, toddlers need to learn this skill too.
21) Breastfeed. It's healthier and for free. And if you really want to get your shape back, breastfeeding can help a lot.
22) Invest on trusted brands and products that will last longer. When it comes to your kids, you want to make sure you'll provide them with products of superior quality. At the same time, these products should last longer. For me, I use Pigeon and Nuby feeding bottles which both of my kids are able to use. Instead of buying a foldable crib, I went for wooden crib which can be converted into a toddler bed too – and I still have it until now.
On personal needs and wants –
23) Don't splurge when it is not needed. I know how hard it is to buy that shoes or top. After all, we all deserve that, right? But if you will buy a new top or bag every week, that's where the problem lies. Hence, always ask yourself, "do I really need it?" If you have reservations, then just don't buy it.
24) Control the urge to eat out. My husband and I loves to eat out until we realized how much money we are wasting. We spend thousands in just one sitting and end up saying how home-cooked meals tastes better than the one in restaurants. A dinner in a fancy restaurant is okay. Just don't do it everyday.
Additional money-saving tips –
25) Use cash instead of credit card. The rule is simple. Don't spend on something using money you don't have. If you can't afford it now, don't buy. Credit card companies charge interests (yes, it comes under the term "finance charges") especially when you don't pay your bill in full. As much as possible, always, always, always pay in cash.
26) Pay the bills on time. Otherwise, you'll be charged with interests that you'll end up paying for more than what you actually purchased.
27) Track down your weekly expenses. This allows you to monitor your spending and see where you can cut back.
28) Look for alternatives. There will always be a choice between one or another. The good thing is there are alternatives which are more economical yet are durable too. So before you buy anything, think about which option you can save more without compromising the quality. An example of this is gym membership. Do you really need that thousands-worth of monthly membership when you can just jog around your village for cardio?
29) Schedule your spending. This is another technique my husband and I developed. Yes, savings are very important but we don't deprive ourselves and still allot something for our personal needs too. The thing is we just schedule our date nights or expenses. This way, we are able to control our spending and develop discipline among us which we can pass on to our kids.
30) Practice self-discipline. All of these are useless when you cannot even control yourself and your spending.
How about you, mommies? What are your money saving tips which you can share? Leave a comment and let me know! This can help other readers too 🙂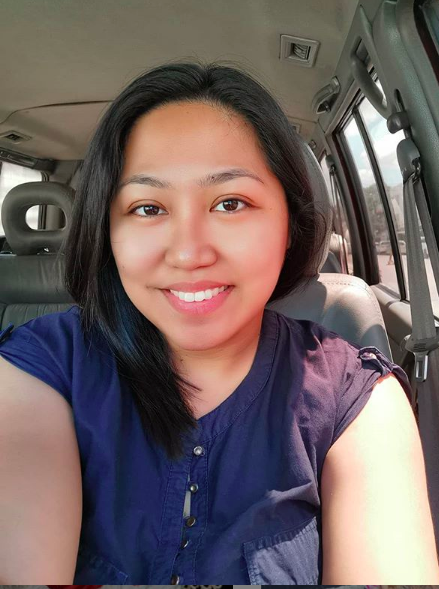 Ayi is a stay-at-home mom of two. When her kids are in their best state, she keeps up with chores, work, and ensuring that her sanity is intact. Join her as she navigates through this rollercoaster ride called motherhood.