During our dating days, then-boyfriend-now-husband and I love to eat out and care less about how much we spend in one night. When we started living together, we're not the most frugal couple and spend thousands in the grocery buying anything we think tastes good.
Thanks to an apparition, a reality check or a sudden realization, my husband and I decided it's time to take our finances seriously for our kids' sake (though we only have one kid at that time).
Budgeting and saving money didn't come easy, especially after what we are used to. My idea of "saving" and "preparing for the future" means setting aside a portion of our money and that's it. My husband looks at them in a different way, which includes –
1. Use cash.
This is his number one rule when it comes to money. Using cash means no interest, no due dates and no scary bill at the end of the month. A big chunk is lost but at least, you don't have to worry about anything. It's easier to keep track of finances too.
2. If you use a credit card, make sure to pay in full.
"If you don't have money for it, then don't buy it." That's what my husband always tells me every time I feel the need to shop and reach for my credit cars. Let's admit. There are instances when you will need the plastic card's help, say there is an emergency and you don't have enough cash on hand.
His rule: pay on time and pay in full. You don't have to worry about monthly interest and incur penalty charges in case you failed to pay on time. Plus, why would you pay for interest and make banks richer?
3. Set aside.
Every month, you will have to pay for utility bills, give allowances, pay for household help (if applicable) and kid's immunization. You might also plan to go out of town during vacation and long weekends. In that case, set aside.
Every time we go out of town or plan to buy something, we always set aside money for every particular expense. This way, it will be easier to track how much money we are spending and discipline ourselves in case we're going overboard.
4. Proper pacing.
There are so many things we want to do – buy a new car, renovate the house, go out of the country with the kids, enroll them in classes, endless shopping, you name it. However, we don't do it all at the same time.
My husband is all about pacing. If we will spend on something, we will wait for a few weeks and think about its necessity before making a purchase. Should we decide to go for it, we'll wait for a few months before we buy something again.
Learn how to pace your expenses. Even if you have extra money for this month, that doesn't mean you have to finish it all for that Must Buy checklist. Allow your wallet to breathe before you spend on something.
5. Grow your own food.
Are you growing fruits and veggies in your backyard? My husband is into farming and growing our own food since it's cheaper than buying it in the grocery. We also don't use pesticides, which makes it healthier. We started with calamansi, lemon and red pepper here at home and thankfully, we're seeing progress. But back in the province, we have other fruits and veggies like malunggay, leafy greens, mangoes and avocado among others.
It's going to take years for the plants to grow so start early in case you plan to grow your own food. Plus, it's worth it.
6. Cook at home.
We used to eat out – a lot. After realizing how much money we are spending on food and eating out, we both decided to just cook at home. We often look for recipes online, buy the necessary ingredients and cook at home. It's cheaper, healthier and saves us a lot too. Hindi pa tipid sa serving.
7. Buy the necessary.
I have a bad habit of splurging when it comes to my kids' clothes and shoes. My husband always tells me to take it easy since the kids only wear the clothes once or twice. Sayang naman. When I'm in the mood to shop, I tend to go overboard too, then regret it when I get him.
For him, it's all about buying the things we really need. It's okay to reward ourselves from time-to-time, especially when we need to be somewhere that requires decent clothes. If the occasion doesn't call for it, then there is no reason to buy that shirt that costs thousands.
8. Teach kids about the importance of money.
Before my eldest daughter turned three, my husband taught her the simple art of saving – putting coins in the piggy bank while telling her how important it is to save money. Since then, every time my daughter sees money, she always say, "Save" then put the money in the piggy bank.
Kids may not yet appreciate the importance of money but instilling saving at an early age could make a big difference once they grow up.
9. Explore investment options.
There are different avenues where you could put your money and invest – stocks, T-bills, property, jewelry, business and even savings account. The question now is which among these venues are giving more return on your investment?
I'm not a big risk taker and prefers putting my own money on bank savings and time deposit. It was only until we got married when I started exploring other options such as stocks.
Start exploring other investment options. Don't just settle with your money in the bank.
10. Start early.
This is the most important lesson when it comes to money: start early. Many people, including me, have a habit of saying "I'll start saving tomorrow" but don't live up to that promise. Take the case of setting up a retirement fund. I've seen a number of articles about Filipinos who don't have a retirement fund and start to save for it by the time they reach 40. If you start late, then you won't be able to save up that much.
My husband is all about future. Even before I got pregnant, he already saved up for his future kids. We are way young to retire but he already has a fund dedicated for that. He wants to buy a new car two years from now and he is starting to save for it as early as this year.
The point is start early. You'll never know when the rainy days are coming.
11. Just save, save and save.
Say your laptop gave up on you after three years. Since you saved, you don't have to worry about where to get the funds for a new one.
Just save. Don't waste money on expensive and usually nonsense things. Set goals so you'll be encouraged to hold on to your money. Don't you want to see a seven-figure on your passbook?
How about you, mommas? Any money tips from the husband?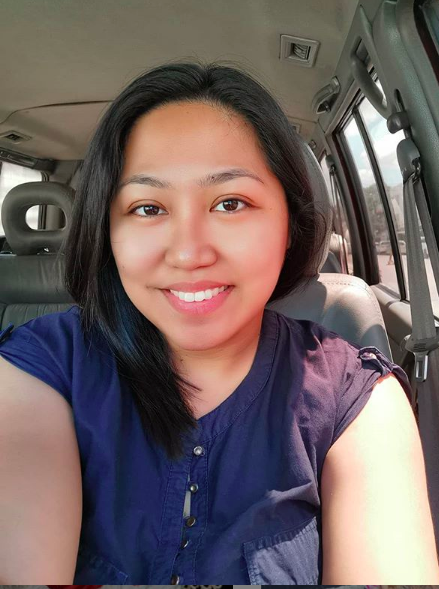 Ayi is a stay-at-home mom of two. When her kids are in their best state, she keeps up with chores, work, and ensuring that her sanity is intact. Join her as she navigates through this rollercoaster ride called motherhood.