Hearts Day is just around the corner. So, where do you plan to spend the 14th with your man? Dinner dates in a fancy restaurant may be the perfect excuse for you to go out. The question now is – does it always have to be like that every year? What if you are still not able to recover from last Christmas' spending, do you still have to push through that expensive date?
Here's the truth: Date on Valentine's Day doesn't have to be expensive. In fact, there are tons of things you can do without spending a fortune. Plus, showing how much you love someone doesn't automatically equate to fancy dinner and expensive gifts, right?
If you are looking for ways to enjoy V-day but still have to consider the budget, then here are date night ideas you can do.
1. Have a dinner for two – in your home. Who says you can only have a sumptuous meal in restaurants? Restaurants are more expensive, not to mention fully booked, so it's best to just have a yummy dinner at home. Plan your menu – from appetizers to desserts to wine – at least a week before Valentine's, buy the necessary ingredients then whip up your skills in the kitchen on the day itself. It can be a good bonding for you and your husband too.
You can enjoy a four or five-course meal at the comfort of your home without compromising your budget. Start with a soup of your choice, prepare a salad complete with croutons and bacon bits (you can use store-bought honey mustard dressing or balsamic vinegar), serve steak or salmon if you prefer being on the lighter side, and bake a chocolate cake to help you get in the mood after. Check out this list for Valentine's Day menu inspirations.
2. Celebrate it a little early. Or later, whichever works for you. Valentine's Day is the time where prices of flowers are doubled and restaurants can be more expensive. You don't have to celebrate Hearts Day on the day itself. Schedule it earlier or a week after. It's just the same.
3. Make personalized, handmade gifts. Again, spending V-day doesn't have to be expensive. Stuffed toys, flowers and chocolates are so overrated so why not do something by hand? It may be as simple as a handwritten love letter, making a memory box or scrapbook of the previous years' memories, or even baking a cake or cupcakes. Remember, it's the thought that counts. Plus, it makes the gift even more special as well.
4. Consider budget entertainment. Concert tickets can be pricey and crowded. Why not opt for a date that is acceptable on the pocket and something you can learn from, say museums, art galleries and cultural centers that offer exhibits and performances at a cheaper price? Or if you prefer staying in, schedule a DVD night and watch your favorite films while sharing a big bowl of popcorn or ice cream – in your pajamas. Movies such as When Harry met Sally, Pretty Woman, While You Were Sleeping, Notting Hill, Breakfast at Tiffany's and Ghost will always be crowd favorites. If you are going to watch a movie with the kids, Lady and the Tramp, Enchanted and Shrek will do the trick.
Quality entertainment and memorable date don't always have to be too much on the budget.
5. Use coupons. Yes, this is where Deal Grocer, Ensogo and whatever coupon sites come in. The good thing about these sites is that they offer restaurant coupons and deals which allows you to save some cash without compromising the dining experience. Enjoy exciting deals from House of Wagyu, Annabel's. You can also try a luxurious cruise along Manila Bay with full-course dinner for only P770.00 (this originally costs P11,000!).
You can also opt for a (discounted) staycation at the Midas Hotel, Luxent Hotel or Holiday Inn Manila Galleria, brought to you by Deal Grocer.
Just make sure to check the availability and validity of the coupon on V-Day to avoid any hassle and sudden use of credit cash just because the coupons were not honored.
6. Save up for it. If you really insist on going out on Valentine's Day, eat in an expensive restaurant and buy something for your man, then at least save up for it. Schedule your spending so you will be able to make room for V-Day and prevent you from using those plastic cards. Remember, never ever consider credit cards as an extension of your cash. If you can't afford it now, then don't force the issue.
7. Give the gift of time. This is the best gift you can give to your man during the love month – or any other months of the year. Make it all about you two. Take this is an opportunity to spend time together as a couple, reminisce about how you've been over the years and simply enjoy each other's company.
Valentine's Day is about spending time with the person you love and making each day count. Sure, material things matter – for now – but at the end of the day, it's all about being together as a couple and reminding yourselves of your love for each other.
Happy Valentine's Day mommas!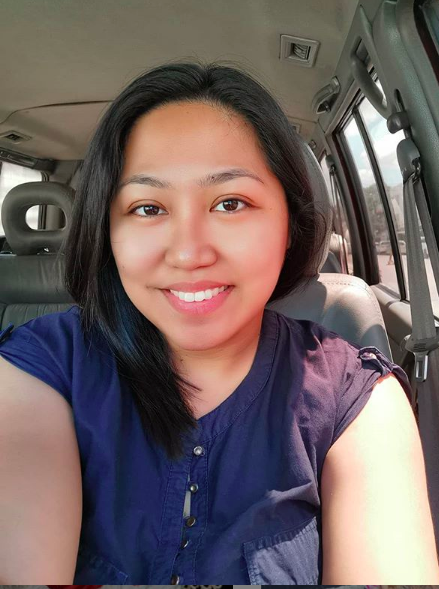 Ayi is a stay-at-home mom of two. When her kids are in their best state, she keeps up with chores, work, and ensuring that her sanity is intact. Join her as she navigates through this rollercoaster ride called motherhood.