After college, I worked in the Corporate Banking Division of one of the biggest banks in the country. So yeah, I know a lot about loans, interests, mortgage, and even foreclosure of properties. I know how banks work and how they make money using your money. I have seen how some of our clients fight for their properties and I even have clients begging for a loan extension – just because they can't pay this month's interest alone! A lot of them are also asking for reversal of penalty charges since we're talking about 36% per day, depending on your loan amount.
Of course, that didn't stop me from spending my monthly salary. I was even given a credit card (as a Unibanker – it's part of the "perks" daw) to which I always max out. Worse, I don't even pay in full amount. Talk about bad spending habits, huh? And that's not all. I spend half of my salary for myself – shopping, eating out, etc – while the other half is for savings. If my shopping money is not enough, I just withdraw. Isn't that the purpose of ATM?
So when I got accepted in law school, I wasn't prepared – financially. My parents paid for my tuition fee and gave me allowance but there are times when it's not enough (photocopies of cases really ate my allowance), I have to withdraw again. And yes, the unpaid credit card bills are still there.
Thankfully, I was given the choice to start over again. Modesty aside, I have to say my husband and I are living a debt-free life. I have to owe this to him actually. He's very frugal, or I believe the correct term is "kuripot," and pays extra attention to where the money goes. I even have an Excel file where I log everything that goes in and how much money is spent on this and that. It can be annoying at times especially when I had a stressful day and the last thing I need is someone nagging me how much money is left. But thinking about it, it really works. At the end of the month, we don't have to worry about finance charges and interests.
Here's how we do it: 
1. Pay attention to every detail. My husband is expert in this. Every Saturday, he gives me a weekly budget that will include weekly grocery, utility bills, kids' immunization / checkup, and even our spontaneous dinner dates. At the end of the week, he will account where the money goes, compute it in his mind and tally it with the actual money left. I even save the receipts to show him that this is where our money went. If you want to live a debt-free life, know where your money goes and monitor your finances.  
2. Set long-term goals. Are you planning to buy a new car? How about your own home? Are you thinking of going on a vacation abroad? Whatever your plans are, setting long-term, realistic goals is important in living a debt-free life. Even if my husband and I are in out late 20s, we are already setting aside money for our retirement. When I was still pregnant with our first child, my husband started to save for her education. Yes, I know how hard it is to resist that Prada bag. Thankfully, my husband is always there to remind me that we need to save up for this and that's the goal we need to achieve.
3. Know the value of money. I never understood the concept of money until after college. The concept of "money" only became real to me when I am actually holding it with my two hands. If you want to live a debt-free life, then you should also learn to understand the value of your money. Mahirap kitain yan, diba? Once the money is gone, it's gone for good. And you have to work hard again.   
4. Learn to say no. This is where I am most guilty of. I love spending clothes and shoes for my big girls and at times, I reward myself since I deserve it, right? Plus, I have to make sure that I need to look good and take care of myself or else… Anyway, my husband always reminds me that there are some things where we can say "pass." Yes, we want to eat in that new restaurant in BGC but instead of rushing there immediately, we save for it first. Instead of being a victim of impulse buying, we stop, breathe and ask ourselves if we really need to buy it.
5. Act as if you make less. I can't say we're rich. But I can't say we are poor either. To put things in perspective, let's just say my husband makes enough to sustain me, the girls and our home. Even if we have extra, we don't spend it right then and there and instead, just save it since we might need it later. It's not really depriving ourselves rather, it's about living a simple life. We're doing good, so far, and we don't look like sobrang kawawa. Haha!
6. Don't treat credit cards as an extension of your money. Okay fine, I'm guilty on this too. When I was still working, I always use credit card every time I run out of cash. I can pay for it after 15 days so I guess it's okay. WRONG MOVE. If you want a debr-free life, don't treat credit cards as part of your money. This is a common mistake I've seen from my mom, my aunties, cousins and some friends. They think of credit cards as cash since they can just deduct next month's salary to pay for it. What happened was come billing time, most of them pay the minimum amount, hanggang sa mabaon ka na sa interest. I still use my credit card but only for emergency purposes. And I make sure that I pay the full amount at the end of the month.
My rule: if you want something and you don't have the cash to spend right at that very moment, then don't buy. It works every time.
7. Pay off any existing debts.  I read somewhere that if you want a debt-free life, then start paying off your loans. If you have existing debts, pay for it first before moving to the next one. I know someone who borrowed money from the bank to buy their family home, two brand new cars, and a new condo in Fort – and that happened in three years time. Can you imagine how much money they spend paying on the interest alone? And that will go on for the next five to 15 years. What if something happened? You are leaving your kids with huge amount of loans, just because you didn't pace it wisely. Don't make the rich banks richer. And please, take it easy. If you have existing obligation in your credit card, pay for it first before using it again. I do that too and it's also one of my rules.
8. Get rid of bad habits. Sometimes, our being materialistic or tendency to eat out leads us nowhere. Worse, we even use our plastic money to pay for these expenses which we don't really need. I am very happy by how my husband influenced me in terms of money management. From being shopaholic who doesn't care about money, I can say I am now a certified "kuripot mom." It took me years of fighting against the temptation, and trust me, it's really hard, but all the sacrifices will pay off.
 9. Save, save and did I say save? Should I still explain this?
So, are you ready to live a debt-free life mommies? 🙂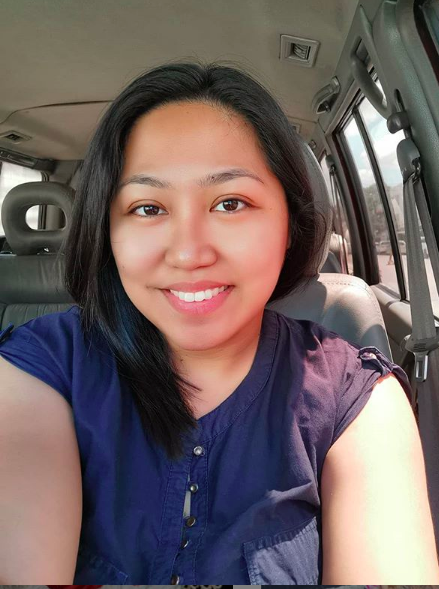 Ayi is a stay-at-home mom of two. When her kids are in their best state, she keeps up with chores, work, and ensuring that her sanity is intact. Join her as she navigates through this rollercoaster ride called motherhood.