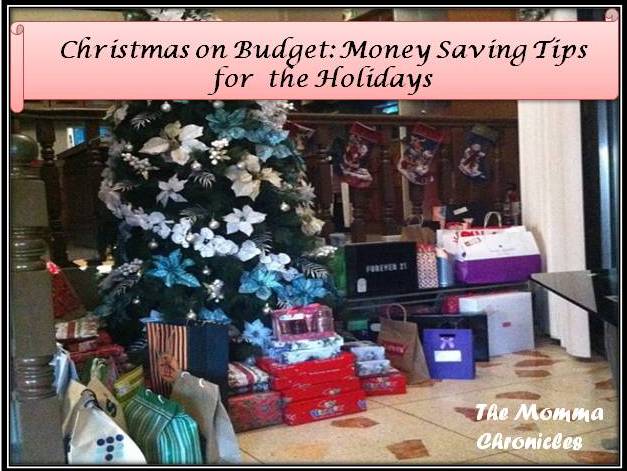 It's Christmas in less than two months. You've been hearing a lot of Christmas songs being played on the malls, radio, or wherever a speaker is available. And for sure, you're thinking of starting to put up the Christmas tree and bring out Santa and Rudolph just to bring the Christmas spirit in your home. While you and especially the kids are excited for the Holidays, well, your wallet and bank account are not.
Apparently, Christmas season is a time where you can make an excuse and say, "hey, I need that shirt for Christmas. It will look good on pictures."  Or "my kids need that" or "I deserve this since I've been good the whole year." Okay fine, mommies. For sure, ubusan nanaman ng Christmas bonus at 13th month pay ito. 
But come to think of it. Just because it is Christmas season and giving gifts is something you can't avoid, does this mean you should drain your bank account too? Does the Holiday season equate to credit card bills at the end of the month – and you have no idea how to pay for it? Of course not!
Budget and Christmas may not seem like a good combination but it is possible. Here are my tips on how to spend Christmas on a budget and avoid a financial hangover at the start of January.
1. Set a budget. Just because it's Christmas season, it doesn't mean you should overspend. Most Pinoys are like that kaya pagdating ng January, hindi na alam paano ang bayaran. Be better than them mommies. Set a budget and a spending limit on the things you need to do and buy, including gifts, vacation with the family, new items, etc. This way. you'll be able to determine which areas you can save on and at the same time, keep track on your spending.
In this case, making a list is important. I start making my list by the end of October and jot down what gifts to give on each person. I also allot a budget for each person and try my best to stick to that spending limit.    
2. Use cash to pay for your purchases. Most people treat credit card as an extension of their cash. WRONG. It's the bank's easiest way of lending you money and charge you with interest in case you didn't pay on time. I understand that companies give bonuses on December while some give as early as November so you can't start your Christmas shopping early. Well, if you can wait, then wait. If not, you have to make sure that you'll pay the amount in FULL come billing time. You don't want to start your New Year in debt, right?
3. When giving gifts, don't hesitate to join forces with someone. Even if I'm married, I still share with my sisters every time we give something to our parents. First, it's cheaper if we share gifts and second, mahal regaluhan ang parents. Lol! I also share gifts with my husband since we're a team now, diba. 
So instead of giving gifts individually, why not ask someone you are close to if you can just share. It may be that much but when you total the amount, you'll realize that it helped you save a significant amount of cash. Just make sure you divide the expenses equally.
4. Make or bake. Giving gifts to someone is easier if you just buy it from the store, wrap it in a nice gift wrapper and give it to the person. However, it's going to cost you a lot when you add up everything you spent. Since I'm not an artistic person and making personalized items is way out of my league, I just bake. In one recipe, I can make 24 red velvet cupcakes with cream cheese frosting – and that's good enough for three to four people. I also make banana bread or banana cupcakes, which can be given to two to three people. Plus, it's going to cost me P300 to P400 pesos only.
Well, I just trust my baking skills so much, plus it's the thought that counts, right? Hehehe.
5. Don't be afraid to recycle. I feel guilty giving gifts away. On the other hand, sayang naman if the toys or whatever stuff will get stuck inside the cabinet. Instead of letting those unused items take up space and dust, what I do is that I recycle gifts. Not everything but at least those decent-looking, worth-giving unused gifts given by some people from last year.
6. Take advantage of bazaars. No, it's not about being kuripot. But there are items sold in bazaars which you can't see in the mall but are good enough to work as gifts. Or these items may be in the malls but sold at a cheaper price. I buy some of my Christmas gifts from bazaars but they don't look cheap. I mean, it's decent, useful and something which the receiver will appreciate. Again, it's the thought that counts, right? Just make sure to check the quality of the item before paying for anything.
7. Practice self-control. It's so easy to fall into temptation and buy things you don't really need but they're just so cute, you can't resist it. Trust me mommies, I've been there too and it's really hard. Still, don't let "emotions" get in the way and remember to simply stick to your list and budget. The sacrifices will pay off eventually and at the end of the day, you don't have to worry about drained savings and screaming credit card bills.
More importantly, don't forget to track down your expenses. Keep receipts, or at least make a list of what and how much you've spent on this and that. Review that list and make necessary adjustments in case you're overspending. Again, you don't want to start 2015 (and the years to come) in debt, right?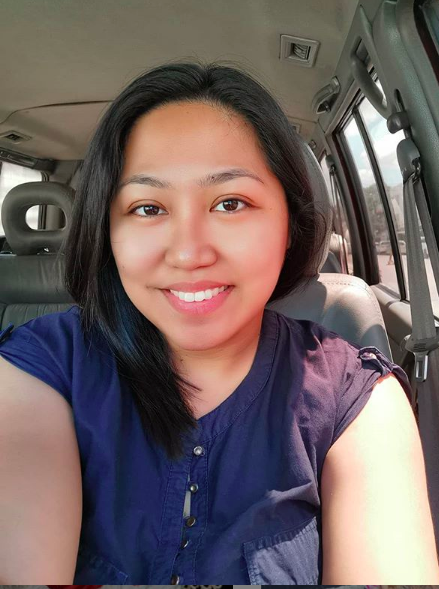 Ayi is a stay-at-home mom of two. When her kids are in their best state, she keeps up with chores, work, and ensuring that her sanity is intact. Join her as she navigates through this rollercoaster ride called motherhood.