As a young and relatively new parent, I am excited to see my girls wear uniform, go to school, teach them with their homework, attend parent-teacher meetings, the works. And now, my time is about to come. Next year, we plan to enroll A for Nursery and see how she will do with the other kids. I have to admit, I am super excited.
As I start my quest for a preschool, I noticed how schools advertise themselves as a "progressive" school and how different their approach is compared to other traditional schools. Gymboree was also proud in saying it is a progressive school and the Gingerbread even advertised it as well.
This made me think – do schools come in many forms too? 
It turns out that there are three types of school settings: progressive, traditional and montessori. I thought school is a venue where kids just go in and learn something new, where teachers teach and kids listen, where children get to mingle with other kids their age. Of course some of these concepts are true. However, most preschools these days transition from being traditional to progressive while some still follow a montessori or traditional setting.
So, I did my research to better understand these concepts and here's what I found out.
The Traditional Approach 
This is the school setting I am familiar with since I grew up studying in a traditional (Catholic) school. In this setting, the teacher plays the role of instructor and decision maker, a person in authority. It is teacher-centered, which means the teacher are equipped with necessary knowledge and teaches the concepts while the students are expected to listen and encouraged to interact and ask questions. After every subject matter, tests will be given (of course, depending on the teacher) to test whether the student understood the concepts taught in the classroom.
Its characteristics include:
Lower tuition fees.
Bigger class size, with higher student:teacher ratio.
Organized structure of learning that covers various subjects. In other words, it is focused on academic excellence.
The textbook-pen-paper routine.
Typical classroom setting: blackboard – teacher's table in front center – chairs.
It is grades-motivated. After all, it's the "tangible" way of learning whether a student really learned something or not, right?
Montessori School Setting 
This type of school setting was developed by Italian educator and physician Maria Montessori. Compared to other school settings, montessori-centered schools emphasize on the child's freedom (but with limits), independence, and his / her natural physical, psychological and social development. In fact, it believes that children have natural motivation to learn in order to develop imagination and social relations.
It is characterized by:
Mixed age classroom, usually from 2.5 to 6 years old
The "teach me to do it on my own" mentality, thus fostering independence on the child.
Students learn various concepts using Montessori-structured learning materials (referred to as manipulatives), with the teacher's guidance, of course.
Activities are self-directed and structured.
Children have freedom of movement within the classroom.
Uninterrupted work time, although the teacher is still encouraged to observe and guide them whenever necessary.
Progressive Mode of Education 
This is a new concept for me. To be honest, I only heard about this when I attended the preview class in Gymboree last February. During the orientation, the head of Gymboree Preschool was emphasizing on Gymboree being progressive and how Gymboree students fared when enrolled in bigger schools because of their mode of teaching.
Anyway, the progressive approach means there is no pre-planned curriculum which teachers and students need to follow. In fact, it is child-centered, which means it encourages participation and discussion: the teacher asks, kids answer, kids ask, teacher answers. Based on my observation from the preview classes my daughter and I went to is that teachers are not experts. Yes, they teach and there is still authority in the classroom but the teacher sits with the students and encourages response from the kids. At the same time, activities are divided into various routines and the concepts are integrated into these activities.
Just like in Gingerbread – the concept the teacher wants to teach is the concept of parade. Instead of talking all about parade for two hours or so, she read stories, sang songs, showed a video clip of what the parade looks like and towards the end, had an activity (the drum making) that teaches the concept of parade.
Aside from this, progressive approach is:
Smaller class size, which means higher tuition fees too.
Emphasized on learning by doing through projects and investigative and experiential learning.
Child-centered, because the teacher is not just the "expert" inside the classroom.
Encourages cooperative learning and group work in order to develop social skills.
Textbooks are missing but other modes of learning are used to teach kids about different concepts they need to know later on in life.
There is strong emphasis on problem solving and critical thinking.
An activity time, which helps strengthen a child's physical, emotional, social and cognitive development.
Positive discipline. Teachers and teacher aids don't use 'No,' "Don't' or any negative words, which is a good practice.
Fewer to no homework, to give way to more family time and other extra-curricular activities.
I have yet to try montessori and traditional setting for my daughters and see how they will do. For now, I am geared towards progressive approach since it's doing well, so far, for baby A. Of course, I am not closing my doors on anything.
How about you mommies? What type of school setting did you enroll your child in and how was it so far? I would love to hear your thoughts on this!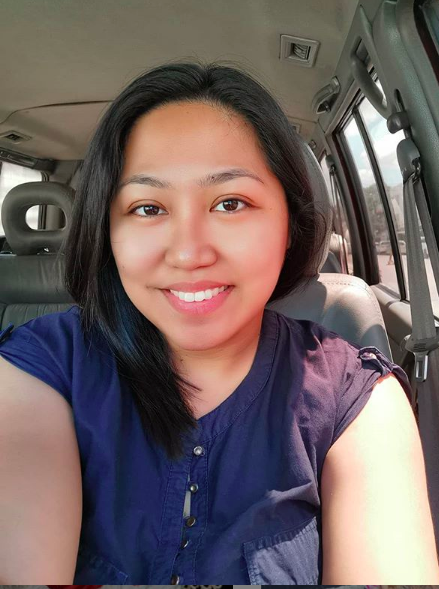 Ayi is a stay-at-home mom of two. When her kids are in their best state, she keeps up with chores, work, and ensuring that her sanity is intact. Join her as she navigates through this rollercoaster ride called motherhood.