I've always been the type of person who wants to get things done immediately. I may slack off once in a while but that doesn't mean I won't be able to do anything for the day. And yes, I still long for a vacation where I can just lie down and think of nothing but the sand on my toes.
My everyday goal: To strike off one task at a time.
… Until I became a mom. 
All of a sudden, my planner is full of kids' checkup, play class at 1o AM, lesson time with the kids, household chores, errands, deadlines for my freelance work, follow up on this and that, cook dinner by 5:00 PM, packing orders by 6 PM – and the list goes on. In other words, it is CHAOS. Sometimes, I get so overwhelmed that instead of accomplishing at least one or two tasks, I end up doing nothing – except for my mommy duties, of course.
In order to keep up with my (feeling) busy life, I made this list to help me accomplish the things that needs to be done and at the same time, help me live a productive life. Yes, it is really a struggle but here are ten things I do, which helps me stay on track.
1. My to-do list. Yes, I take my planner seriously. Before the day ends, I list down the things I need to do the following day so I don't have to worry about it at night, when I'm about to sleep or come tomorrow morning. Keeping a schedule keeps me sane most of the time. This makes me feel that I am one step ahead for the following day.
2. Stay away from "time-wasting" activities. This is the really hard part for me. Every time the wi-fi is on, I can't help but check e-mails, Facebook and even my blog. Since my phone's wi-fi is also turned on, I get easily distracted when someone sends me a message on Viber. I have to admit – I'm no stranger to time wasting activities even if I'm on the middle of my work. Instead of finishing a 1500-word article in one hour or less, I was able to consume two hours, juggling work and well, Facebook – with active kids on the side. This means I wasted one hour of my day doing something which I can do before I sleep instead of devoting it for work.
Again, this is really a struggle for me but discipline is the key. And self-control too.
3. Take a break. Being a mom, housewife and a freelance writer can be exhausting. Did I mention that my girls have unlimited energy too? When everything else is pretty much becoming overwhelming, I stop, take a deep breath and give myself a break, even for a few minutes. Then I use this break to do my time-wasting activities such as checking Facebook and Instagram.
4. Set realistic goals. There are tons of moments when I say to myself "24 hours is not enough to finish what needs to be done." Then I realized, I'm just an ordinary human with no super powers. I may be a supermom in the eyes of my husband and kids but deep inside, I'm just a regular person screaming for a break and hoping I can finish as many as I can.
What I'm saying is I learned to set realistic goals. If I can't finish it today, then that's fine. That's the purpose of "tomorrow," right?
5. Wake up early. I am NOT a morning person. When I was still single, I start my day at 9 or 10 AM and end it late. Of course, things are different now. I have developed this habit of waking up early when my yayas left us. I realized that by waking up even an hour early than my usual wake up time, I was able to do and finish a lot of tasks. I was able to cook breakfast for my family, clean the house, do other chores and even finish some of writings all before 7 or 8 AM, my kids' waking time. Now, that's how I jump start my day and keep the momentum going.
6. Do it one task at a time. At least I have a good habit, which I was able to carry on up until today. Haha! I'm never really a fan of multi-tasking. For me, doing different things all at the same time makes me work slower and more careless – and it's not a good thing. What I do is I finish one task at a time. As soon as I'm done with my work, I move on to blogging or playing with my kids or whatever time-wasting activity I can think of. Plus, it makes me feel good when I cross out something on my to-do list.
7. Set a time for yourself. Yes mommies, if you want to be productive, set some time for yourself too. And it's not just a simple break like taking a bath or lying down and watching TV while the kids are asleep. I usually have a schedule every month where I will allot a few hours solely for myself. I'll get a massage or a foot spa or a hair cut or whatever. The point is spending more than one hour on myself has a positive effect on how I think and behave. Plus, it makes me feel good about myself, which can translate to productivity too.
8. Clean the mess. I am somewhat obsessive-compulsive so anything disorganized in our home distracts me. That is why before I open my laptop and start with my work, I make sure that the house, or at least the area where I intend to work, is clean enough. For me, a cluttered room leads to disorganized thoughts, which means I spend a few minutes staring in front of my computer, with no idea how to start because my thoughts are all over the place.
9. Don't be afraid to say "No." I have this annoying habit of doing everything my way since I have a hard time trusting other people especially when it comes to group work. When I started working online, I also brought this habit of saying "yes" to all my employer's request. Apparently, that's not the best way to go, productivity-wise. If I can't handle it, I just say "I can't." At least work doesn't pile up and I am able to spend my remaining time playing with the kids.
10. Make it a habit. It's not very easy learning a new habit. It even takes time before you will notice a difference on how your day went. I know because it did take me months, years even, before I developed this increase my productivity techniques.
What worked for me may not work for you. On the other hand, your techniques may not work for me either. The point is increasing one's productivity will take some time. Just stick to these techniques – or whatever tricks you're doing now – and you'll improve eventually. I've been there before so yes, it is possible.
What do you think mommies? What have you done to increase your productivity?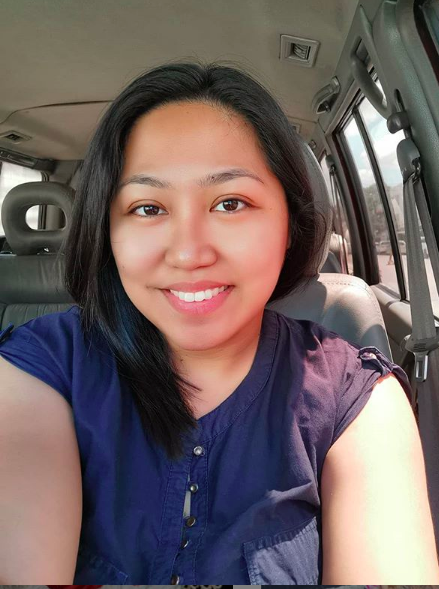 Ayi is a stay-at-home mom of two. When her kids are in their best state, she keeps up with chores, work, and ensuring that her sanity is intact. Join her as she navigates through this rollercoaster ride called motherhood.