I can't believe Christmas is in less than two weeks! Few weeks ago, I was just busy contemplating on what to give my family this Christmas and coming up with a Christmas menu for the noche buena. And now, Christmas songs are played everywhere and yes, I have to love the cold weather. We may not have snow in the Philippines but come on, we still have to be thankful for that cold breeze especially at night, right?
So before everything else becomes chaotic and stressful, here's what's inside my Holiday Survival Kit and help me get through the season.
1. Christmas wrappers and gift tags. I am not an artistic person but somehow, wrapping gifts is one of my talents. Despite the availability of handbags to make our lives easier, nothing beats wrapping gifts by hand. It is more personalized, a good bonding moments with kids, plus, I enjoy shopping for cute and unique wrappers too.
2. Chocolates. Okay, I have a confession. One reason why I like Christmas is because I have an excuse to buy all the chocolates I want. It's Christmas season so I'm willing to make an exception on this. Sorry, diet. At the same time, it can be given as gifts, which makes gift-giving easier for me too.
3. Red Lipstick. I am not a make-up person. In fact, I leave the house with a bare face because I know nothing about make-up. Since Christmas season is a time for parties and reunions, I always stick to my best friend: red lipstick. It's my easiest form of make-up, next to wearing a smile, of course.
4. Gift baskets. Oh, I love gift baskets. I really love it when my dad goes home with gift baskets full of goodies from clients. It makes the receiver feel important because, well, would you give that someone who is not important to you?
In case you are looking for gifts for your man, check out Man Crates. It's a great gift for the men in our lives and got everything we need for the men in the house. Yes, it makes me wish that there is a company like this for women too.
5. Knitted sweater. Another thing I love about Christmas season is the cold weather. It may not be white Christmas for the Philippines but you can't deny the fact that getting cuddly and warm is perfect for the season. In this case, I always have a sweater or cardigan on hand, just in case the situation calls for it.
6. Camera. One of my favorite inventions ever made is camera. The idea of being able to capture certain moments on film (or digitally, in our case these days) really amazes me. Whether it's a family vacation, or getting together on Christmas Eve, or opening gifts on Christmas Day, I make sure I am able to capture it.
7. Pasta noodles. I'm still trying to whip up my culinary skills but when it comes to cooking pasta dishes, I can make that even with my eyes closed. Having pasta noodles inside the pantry makes my life easier (and cheaper) in case of impromptu dinners at home with friends.
8. Gift certificates. Are you looking for the easiest way to give something for your loved ones? Then go for gift certificates. It may seem like a no-brainer gift but you are actually giving them the gift of choice. I've been giving spa GCs for my parents (along with other gifts, of course) and they really appreciate it – or at least that's what they are telling me. Lol!
9. Comfy shoes. For the lovely feet, of course. Christmas is the time when we spend more time outside than in our homes. As much as you love rocking that Valentino studded heels, I personally think that wearing comfy shoes all the time is better.
How about you, what's in your Holiday Survival Kit?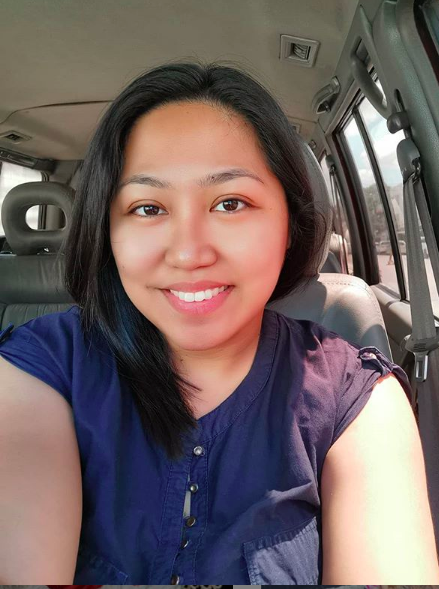 Ayi is a stay-at-home mom of two. When her kids are in their best state, she keeps up with chores, work, and ensuring that her sanity is intact. Join her as she navigates through this rollercoaster ride called motherhood.