I was waiting for my preschooler outside the classroom so I decided to browse my reliable online magazines to keep me busy. Then I came across this simple recipe, which includes breadcrumbs, parmesan cheese and pork chop. It's been a while since I last set foot on the kitchen and cook something for the family. So I told my ever-reliable yaya that it's my turn to cook dinner.
Say hello to Breaded Parmesan Chops.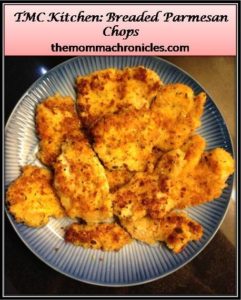 It's pretty easy. Start by seasoning pork chops with salt and pepper. Set aside. In my case, I use butterfly cut because it's much easier to chew. Also, I cut it in thin strips so it will cook faster.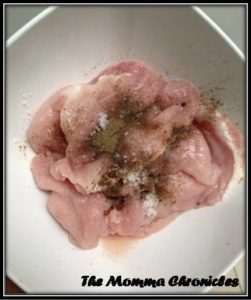 Then, prepare three shallow containers. Pour parmesan cheese on Container 1, then beat an egg and a tablespoon of water on Container 2 and combine bread crumbs, basil leaves and a sprinkle of rosemary on Container 3. The reason why I added a tablespoon of water on egg is to prevent the egg from sticking on the pan during frying. Also, I prefer adding basil and rosemary on breadcrumbs for more flavor.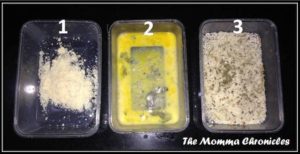 Coat the pork in this order: parmesan – egg + water – breadcrumbs mixture. Once you're done, place the coated pork on the freezer for 30 minutes to an hour to keep the coating firm and won't fall easily during frying.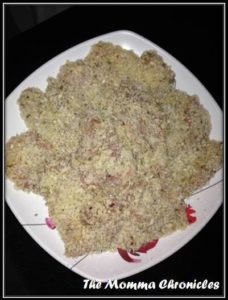 When the coating is firm enough, pour oil on the pan and heat it over medium-high heat. Work in batches according to the size of your pan. Make sure not to overcrowd the pan to make sure that the pork will get cooked properly. Cook thoroughly until both sides are well-browned.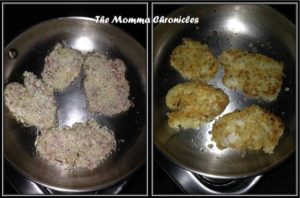 Serve with rice and buttered veggies on the side.
What do you think mommas? Easy, isn't it?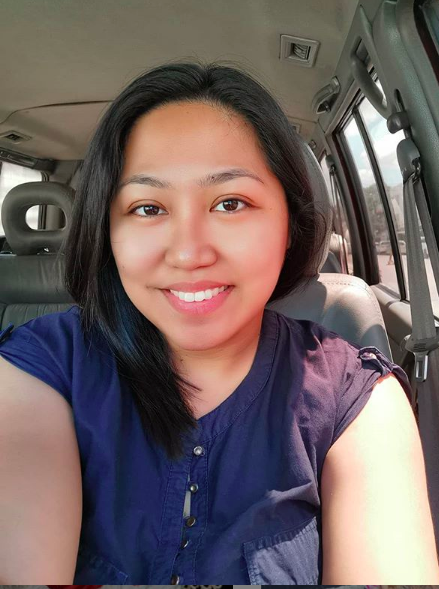 Ayi is a stay-at-home mom of two. When her kids are in their best state, she keeps up with chores, work, and ensuring that her sanity is intact. Join her as she navigates through this rollercoaster ride called motherhood.