Don't get me wrong. I love my kids. This is just my story about depression and what I do to handle it.
I never thought depression will knock at my door. Ever since, I've always been the happy-go-lucky person who doesn't take life seriously. I always have a cheerful, positive disposition and you will rarely see me crying or sad (unless I watch a tear-jerking movie).
When I found out I was pregnant the first time, that's the moment I started feeling bad and sad for myself. I started to worry about so many things – law school, possible career in the future, even what other people will say about me. "It must be the hormones," I said. As the months go by, I started to lose the cheerful side of me.
"It's post-partum," every time I cry for no reason at all after giving birth. I was able to get over it, but there's always been a part of me that feels so empty.
When I gave birth to my second baby, I had to give up something I wanted so bad: law school. Being a mother entails sacrifices, no matter how hard or painful it is – and in my case, it's also about setting aside that dream since I was six. I quit law school and became a stay-at-home mom. Little did I know that it's the start of my worsening depression.
I read somewhere that stay-at-home moms are more prone to depression. It must be true. Somehow, I have to drag myself up with whatever energy is left (even if I just woke up) because I know there are (little) people counting and depending on me.
Everyday for as long as I can remember, I wake up, do the chores, bath and feed the kids, bring them to school, wait for them as they finish their extra-curricular activities, prepare meals, read them a bedtime story, and put them to sleep. I finish work and squeeze blogging if time permits. Whatever time is left for the day, I dedicate for myself. I purposely sleep late at night and rarely wake them early especially during weekends so I can have the house all to myself and enjoy peace (while I finish some chores). I feel good every time I accomplish something with the kids or see the house clean, but deep inside, there will always be this sense of longing – longing for something I can't even put my fingers at.
Yes, I am at my worst. I stopped dressing up, I rarely get a me-time, and I am slowly losing myself. I cry at little things when no one is looking, I answer a few seconds after every time my kids call me, and I often find myself staring blankly outside the window. I'm like a timed bomb, waiting to explode. I used to fantasize about being alone, with no responsibilities to worry about, and just do whatever I want (then I hear my kids cry or fight to help me go back to reality).
Here's the worst part: I HAVEN'T TALKED TO ANYONE ABOUT THIS.
For some reason, I haven't shared about what I'm going through for the past years. A good friend of mine told me during our lunch, "It's a good thing you were able to come with us. You need this break." I think that's what we, moms need. A BREAK. We all need a break and put ourselves first. I need to prioritize myself first, so I can be more effective, more efficient, more stable, and less cranky.
There is still a stigma surrounding depression here in the Philippines, so I don't know who and where to reach out. People struggling with depression often wear a mask to show other people that they're okay even if they're not. To be honest, I am scared to open up about it too, out of fear of being judged. I fear that people will tell me to "get over it" or say "it's all in the mind," when deep inside, I know that something is not right. And please, having kids, no matter how much I love them and willing to take a bullet for them, is not the cure for depression.
Nonetheless, I resorted to journaling and calligraphy to help me cope with depression. I find peace in writing, so I write every time I feel like bursting. I savor every second of peace and quiet at home to make me appreciate that there is more to be thankful for than be sad or mad about (and that includes long baths. LOL). I started making friends – mommy friends – who share the same stories and makes me feel that I am not alone. Slowly, I reconnect with myself to enable me to function fully. After all, what's the use of being a perfect mother when I feel empty inside?
Depression is still there, but I'm slowly working against it. Until then, I will do my best to kick it out of my system. I need support to help me get through this. Moms like me who feel alone, lonely, and depressed, we all need support to get through this.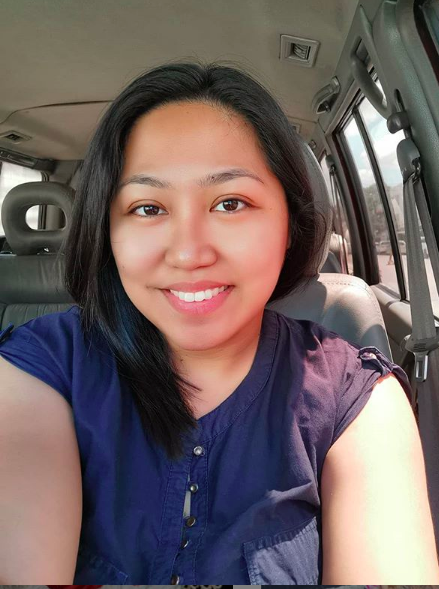 Ayi is a stay-at-home mom of two. When her kids are in their best state, she keeps up with chores, work, and ensuring that her sanity is intact. Join her as she navigates through this rollercoaster ride called motherhood.