The moment I quit law school, I told myself that I won't rely on my husband when it comes to my needs. Thanks to him, I discovered the world of online jobs and found myself working as a freelance writer (among many others) more than three years ago. Since then, this "career" provided me good pay – good enough that I can splurge on myself and the kids, and treat the husband occasionally.
I can say that working as a freelance writer is not easy. Sure, an employer will give you a topic and you have to write a 500-word article about it. For me, being a freelance writer is more than just that. There are rules you need to follow and you need to prove your work ethic and professionalism even if the relationship built is virtual.
I am not the best one around, but these tips on how I can be successful on my (accidental) chosen field helped me make good money – and good relationship with employers:
Tip No. 1: Always submit on time.
This is a cardinal rule not just in freelance writing, but in everything you do. When you are given a task, it is important that you do your best to submit on time what is required of you. Late submission reflects not just your work ethic but also your personality – and it is not good.
What if you can't make it on time? What I do is to inform my employer right away and ask for a one-day extension. There are situations where I can't work, like when we had to rush our daughter in the hospital or other unforeseen events that made me unable to work. I just make sure I won't abuse it and still do my best to submit on time.
Tip No. 2: Don't Compromise Quality for Word Count
I tried writing a 100-word article to as much as 4,000 words. I had an experiencing writing short stories and few chapters for an e-book. It is tempting to add irrelevant information and fluff words like "very" and "really" to meet the word count (and still get paid). That's not how it's supposed to be. Meeting the word count is a must, but never compromise the quality of your work.
What if there is not enough information about a certain topic that you can't meet the required word count? Then be honest about it and inform your employer. What I do is I try my best to achieve the required number of words sans fluff words. If I am unable to do so due to lack of resources or the article will look redundant, I tell my employer about it.
Tip No. 3: Clear Your Mind before Writing
There is a thing called writer's block and the struggle is real. I had days when I just stared in my laptop and not write a single thing because my mind is clouded.
When it comes to writing, it is important to clear your mind first before doing anything. A clear mind leads to better understanding of instructions and better writing quality.
As for me, I usually write every morning and once the kids are asleep. These are the moments when my mind is at peace; hence better results.
Tip No. 4: Follow Instructions by the Letter
I worked with several employers and each of them has their own specific instructions. That is why it is important to pay attention to every detail for you to do what you are tasked to do.
In case the instructions aren't clear, don't hesitate to ask. Your employer will appreciate it because it shows that you take your job seriously.
Tip No. 5: Keep Your Tools Ready
This means laptop, a (stable) internet connection, the materials or resources you will use, and (lots of) coffee. Keeping your tools ready will make your writing job easier, minimize distractions, and simply focus on your work.
Tip No. 6: Always Edit and Proofread Your Work
I have a confession: sometimes, I am too proud of my work that I don't spend time checking it before submitting. Then, I had a "love note" from my employer, reminding me to edit and proofread my works before submitting. When I checked my work, I had few spelling and grammatical errors.
What's the bottom line? Edit then proofread, but don't do so immediately. I usually give myself a few minutes (or even an hour!) to rest my brain before editing. By allowing my mind to rest, I can easily spot my mistakes instead of going through the article in breeze just for the sake of compliance.
Tip No. 7: Treat Your Job as an Extension of Learning
Here's what I love about being a freelance writer: I am learning – a lot.
As a freelance writer, I am able to write about variety of topics – from tips and tricks about anything under the sun, do's and don'ts for this and that, workout or makeup tips (from someone who doesn't practice what she preaches), and even serious, controversial topics I wouldn't even dare talk about with other people. The good thing is that it allows me to learn something new, some applicable in our daily lives.
Don't underestimate your writing stint. You might be surprised about the many things you can learn from what you write.
Tip No. 8: NEVER, EVER Plagiarize
This is another cardinal rule in the world of writing. I had a co-writer who got fired because the employer found out she copy-pasted an article. Apparently, plagiarism is a serious issue and some get penalized for it. The good thing is that there are plagiarism checkers available online like PaperRater or the one from Grammarly to help you check similar sentences with other published works. Make use of these checking tools because you don't want to get caught, do you?
Being a freelance writer may not give you millions in a month. With the right attitude towards work, proper mindset, and dedication, who knows, it could lead to bigger and better opportunities.
Got tips on how to be the best freelance writer? Share them in the comments section below.
** For more info about "anchor" and cover letter samples, check out Online Resume Builders.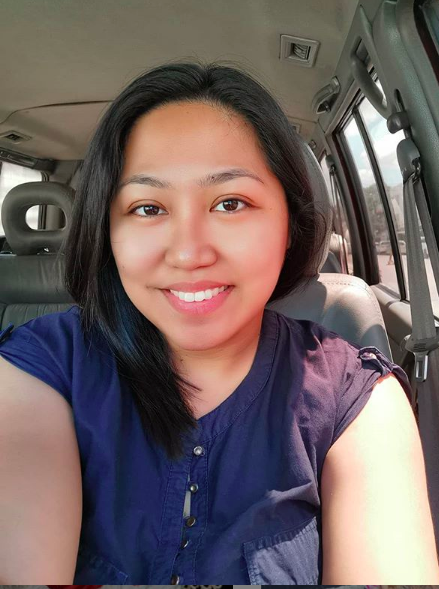 Ayi is a stay-at-home mom of two. When her kids are in their best state, she keeps up with chores, work, and ensuring that her sanity is intact. Join her as she navigates through this rollercoaster ride called motherhood.