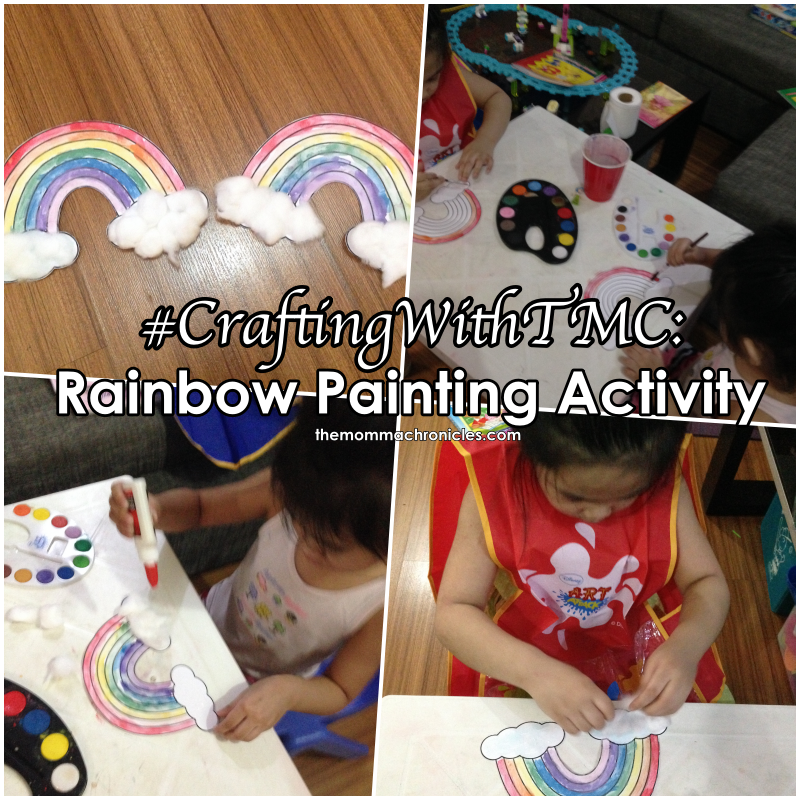 I remember my eldest daughter being so fascinated with rainbows. It must've been because of Trolls or the videos she watched in YouTube about making rainbows that she constantly bugs me to make one. Since I'm the least artistic person in the house, I decided to keep it simple. By simple, this means downloading a rainbow picture online and printing it. Haha!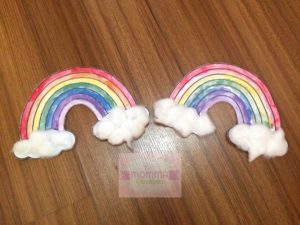 I Google-d "rainbow pattern" and got one with clouds on the end. After printing it in a cardboard, I asked the girls to paint it according to the colors of the rainbow. It was a bit struggle for my three-year old since she wanted to mix the colors and doesn't want to paint it accordingly. I had to guide her and turn the painting into a game so that she will use the right colors. On the other hand, my eldest enjoyed painting and was even teaching her younger sister about what colors to use.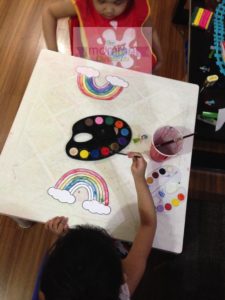 After painting the rainbow, I asked the girls to squeeze and spread glue on the clouds so we could put cotton as pretend clouds (make sure to open up and spread the cotton). As expected, my youngest of wary of touching the glue, but after assuring her that it's okay to touch it and we can wash her hands later, she finally tried it.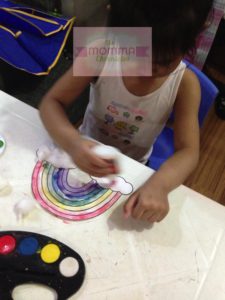 Benefits of the Rainbow Painting Activity
Familiarizes your child about the various colors of the rainbow.
Squeezing the glue out of the bottle helps in improving a child's fine motor skills.
Helps strengthen your little one's hands.
Painting encourages control and eye-hand coordination.
Teaches a child to follow instructions, at least in terms of what color goes on which line.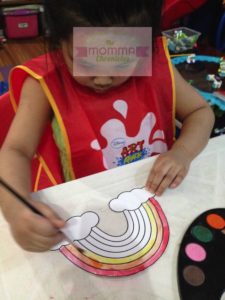 The best part is this activity is easy to do as well. Go ahead and try it mommas.
Till next time, mommas! x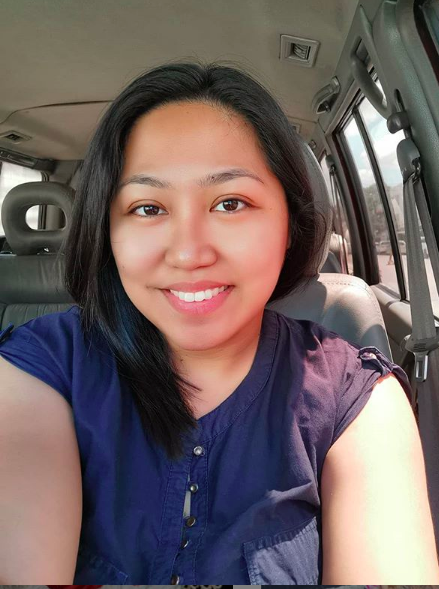 Ayi is a stay-at-home mom of two. When her kids are in their best state, she keeps up with chores, work, and ensuring that her sanity is intact. Join her as she navigates through this rollercoaster ride called motherhood.