I can't believe my Little J is going to preschool this coming June. I am one excited momma!
Over the summer, I've been teaching concepts and skills, and incorporating different crafting activities with the kids to help my youngest for school. During the start of summer, she was wary of touching anything sticky and slimy, and refuses to paint and color. Thankfully, we were able to change that and as of this writing, she is more than willing to squeeze the glue and paint.
One of the activities we did was Rock Salt Painting.
Similar to the other activities we did, this one is simple and with readily available materials. We used rock salt, Elmer's glue, white specialty board, and paint.
Here's how to do it:
1) Squeeze glue in the white paper / board. There is no perfect way to do this, so just allow your child to squeeze the glue however s/he likes.
2) While the glue is still wet, sprinkle rock salt by following the glue pattern. Let it dry. My youngest daughter is not fond of this part since rock salt is unfamiliar to her. Although she touches it and sprinkles some on her craft, she ended up wiping her hands immediately. Still, it's a good start to introduce new concepts to her while helping her get over her "That's yucky" thinking.
3) Once the glue is dry, paint it, still following the glue pattern. Let your child's creativity and color combination take over on this part.
Benefits of Rock Salt Painting
The act of squeezing glue helps in the development and strengthening of fine motor skills.
The sprinkling of salt introduces the sense of touch, thereby allowing the child to experience touching other things that are unfamiliar to him/her.
Painting boosts creativity while strengthening hand-eye coordination.
Of course, this simple activity is a good bonding activity while reducing screen time.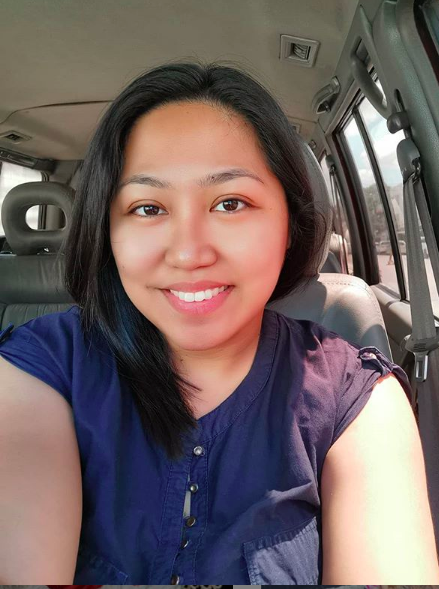 Ayi is a stay-at-home mom of two. When her kids are in their best state, she keeps up with chores, work, and ensuring that her sanity is intact. Join her as she navigates through this rollercoaster ride called motherhood.