It started in November last year. My husband and I are not at home during weekends so my kids were left under my parents' care. I decided to give them my old iPhone so I can contact them anytime and at the same time, so they don't have to use my phone for games and watching. Since then, that old iPhone became their own – and you can see traces of ownership there.
I didn't think this would be an issue. Apparently, I got weird stares from people, even people I know, when they found out I gave them a phone. Some would even ask me "Why?" and tell things like, "Hindi ba parang ang bata pa for a phone?" I just defended myself by saying that the phone is used for communication purposes, which rightfully serves its purpose.
This led me now to the question: should parents give kids their own phone?
I asked around several mom bloggers about this issue. There are moms who don't give their kids a personal phone yet but there are other moms who allowed phone ownership. Here's what they said:
Purpose of the Phone
For Mommy Joanne, her son, who is also 10 years old, has his own phone but simply for call and text. This way, her son can easily call them in case something happened in school, what time he will be fetched, or if he forgot something.
Mommy Jhanis of The Missus V also gave her kids, aged 6 and 12, their own phones. According to her, giving her kids' their own phones allowed her to have "30 minutes of peace."
According to Mommy Rowena of Animetric's World, her daughter has her own phone as well so they can coordinate as to what she will be fetched. Giving her daughter her own phone is not really an issue as long as the grades are good and she is a consistent honor student.
Mommy Patricia of At Home with Mrs. C also shared that her son has his own phone, which is used to make communication easier, especially if he is in school. This made pick-up time easier and gave her a peace of mind since she knows that her son can contact them immediately in case of emergency.
Take note that most moms who shared their insights on this matter gave hand-me-down phones to their kids to serve these purposes.
Restrictions Imposed
Despite giving their kids their own phones, this doesn't mean they can use it anytime they want. There are several restrictions and rules imposed such as:
Phone usage is limited on weekdays and holidays.
No phone especially during exam week.
There must be a time limit, which must be strictly followed.
Downloading of apps requires permission from the parents. One mommy even said that her kids use her log-in details as well and always check the games downloaded by the kids.
Phone usage/consumption must only be within the prepaid phone plan. This is recommended because it teaches kids a sense of control and responsibility as well.
If possible, go for prepaid plans instead of postpaid.
My Take on the Issue
I gave my kids a phone for two reasons: communication and for their personal enjoyment. Giving them a phone keeps them still, especially when we eat out, so I allow them to use one.
Similar to other moms, I also impose restrictions on phone usage. I also allowed them to use their phone during weekdays BUT within a prescribed time limit, which is usually 30 minutes. I figured my kids need a break too, so I allowed them to use it. I just set an alarm in my phone and once it rings, they automatically hand the phone to me.
I also don't give them the phone during and after dinner time since screen time affects their sleeping habits.
Aside from this, I have to constantly remind the kids to be careful with their downloads. I specifically told them not to download apps with numbers on it since "we don't have money to pay for it." Similar to other moms, I also check the kids' games and require them to ask permission before downloading anything, which they follow.
Phone or tablet use these days may be inevitable. To be honest, I cannot completely eliminate gadgets because let's face it, there are benefits as well (such as keeping them behaved). The best that we can do as parents is to impose limitations on gadget use and be firm about it.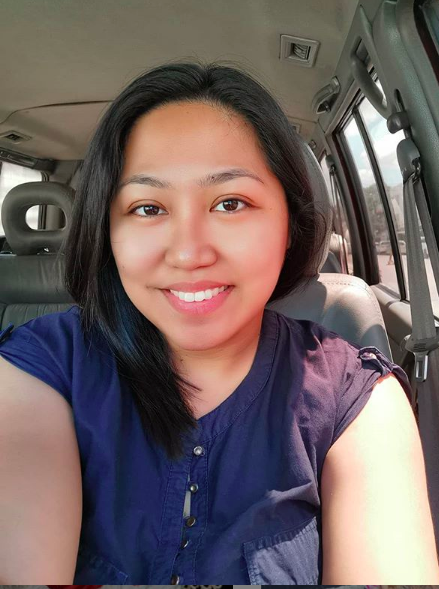 Ayi is a stay-at-home mom of two. When her kids are in their best state, she keeps up with chores, work, and ensuring that her sanity is intact. Join her as she navigates through this rollercoaster ride called motherhood.