I never dreamed of being a stay-at-home mom. NEVER.
I was in law school when I found out I was pregnant with baby number two and at that time, the most reasonable and sound decision was to quit law school since we also have an almost one-year old daughter as well. Going back to school was out of the question, especially when getting househelp was becoming a luxury these. Don't even get me started with yaya stories because you know…
Naturally, one of my biggest concerns at that time was the financial aspect. I relied heavily on my parents' allowance and since I am quitting law school, that would mean no more allowance too. Nonetheless, the husband promised and assured me that there is nothing to worry about because he got me covered. In case I need something, he's willing to pay for it.
I SAID NO.
The ma-pride in me refused any monetary help from him, so he opened the idea of getting an online job. I was doing fine. The money earned was entirely mine and I was able to shop for myself and the kids. I was able to contribute to our savings and investments, and except for bigger purchases, I was financially capable.
Then the husband told me about his classmate's mom who was given by her husband P20K every month for allowance, maintenance, and the works. My reply was, "Buti pa siya," although that was meant to annoy him. Haha! So he asked me if I wanted "to get paid" since he recognizes the effort, time, hard work, and sacrifices I have to do for our family.
AGAIN, I SAID NO. 
For the nth time, it was out of pride. I never want that feeling of being indebted to someone or being dependent to someone when it comes to my needs. I don't like the idea of someone paying for my shopping, maintenance, and those splurges I allow myself to indulge to. It wouldn't hurt if he spoiled from time-to-time but generally, I can manage on my own, financially at least.
This leads me to my next concern:
Should stay-at-home moms be paid? 
Mommy May of Fully Housewifed believe that the term "sweldo" or being paid is just a play of words. Most of the mom bloggers who shared their sentiments said that it's more of an allowance (the more acceptable term) and not really a salary or compensation as a housewife. After all, husbands should give out of love and compassion, according to Mommy Bave of Kids Don't Come with Manual. Nonetheless, housewives should be given a chunk in the family budget to "keep our sanity intact."
As what Mommy Gracie of Tipid Mommy would like to put it, it's called Mommy Fund. 
This was also echoed by Mommy Pehpot and Mommy Kim of Mom on Duty. For them, even if housewives are not literally paid, an allowance should be included in the family's monthly budget. The money allotted for moms sans food and transportation expenses should cover a little bit of shopping and maintenance because according to mommy Marilou of Berry Blog, a husband would want to see his wife neat and healthy not just on the outside but also psychologically. After all, husbands would want to go home to a happy wife, right?
Is it always about money? 
For Mommy Ave, compensation comes in various forms. Aside from money, the husband can "pay" the wife by helping in household chores, spending quality time together, or going on dates. A husband could also offer to pay for social services memberships like SSS or Philhealth since a housewife is not technically employed. This is fair because every hardworking momma deserves a break and a little bit of help from the husband from time-to-time. Having a family means shared responsibilities as well.
The bottom line – 
Talk about this arrangement as husband and wife. Some SAHMs would like their husbands to give them allowance every month while there are some mommas like Mommy Kat of Petite Momma who insisted that 'compensation' from husband is no longer necessary.
Mommy Que of Life of Que doesn't ask for a monthly allowance as well but since she is in charge of managing their budget, she can easily buy something for herself and inform her husband about the expenses.
Similar set-up is practiced by Mommy Joanne of Stylish Voyager. In fact, it was her husband who insists that she buys something for herself. Even if the wives are handling the family budget, we should inform our husbands on where the money goes.
Every household is different and what works for one may not work for others. As a couple,
Discuss the current set-up and disclose how much money is earned every month.
Come up with an agreeable amount according to your family's monthly budget, including the Mommy Fund, to make sure everyone gets what they deserve.
Be transparent on where the money goes. Even if the husband includes you in the set-up, he still needs to know how and where you spent it.
At the end of the day, no member of the family should be neglected.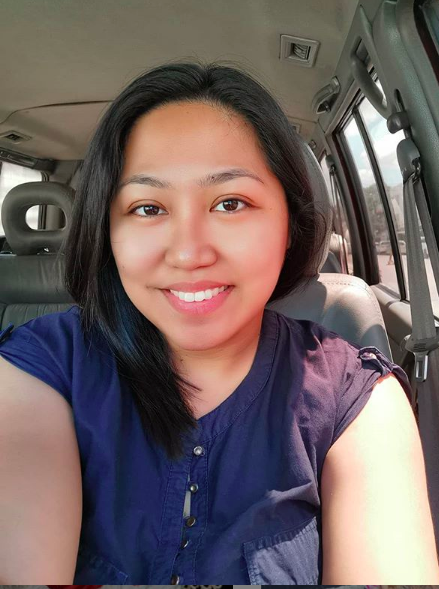 Ayi is a stay-at-home mom of two. When her kids are in their best state, she keeps up with chores, work, and ensuring that her sanity is intact. Join her as she navigates through this rollercoaster ride called motherhood.