Back in the day, I remembered getting a snail mail from my Grade 3 best friend. Her family relocated in the province and I was so happy to get a letter from her. I intended to write back but sadly, I wasn't able to send that letter.
In this time and age, the fastest way to reach someone is by sending a text message or calling them. Social media channels have become a venue of communication, too, since you can easily send a message or do video call. If you prefer something more formal, then you can send an email.
Still, there are instances when you still need to send a mail and have someone deliver that message in the doorstep. In fact, registered mail is still necessary for legal purposes.
For instance, you want to evict someone from your property who refuses to accept your Notice of Eviction despite personal delivery. As a landowner, you can also send the said notice through registered mail. That is what I did.
My First Time To Send A Registered Mail
We all learned about post office and how to write a mail when we were younger. Still, it took me 32 years to actually send one. Haha!
PHLPost is the agency most qualified to handle such request. They have multiple locations all over the country with each branch catering to specific needs. You can check the nearest post office location here.
Since I live in Quezon City, I went to Philippine Post Office in NIA Road, near Centris. It is among the biggest branches, so I figured it could accommodate all forms of request.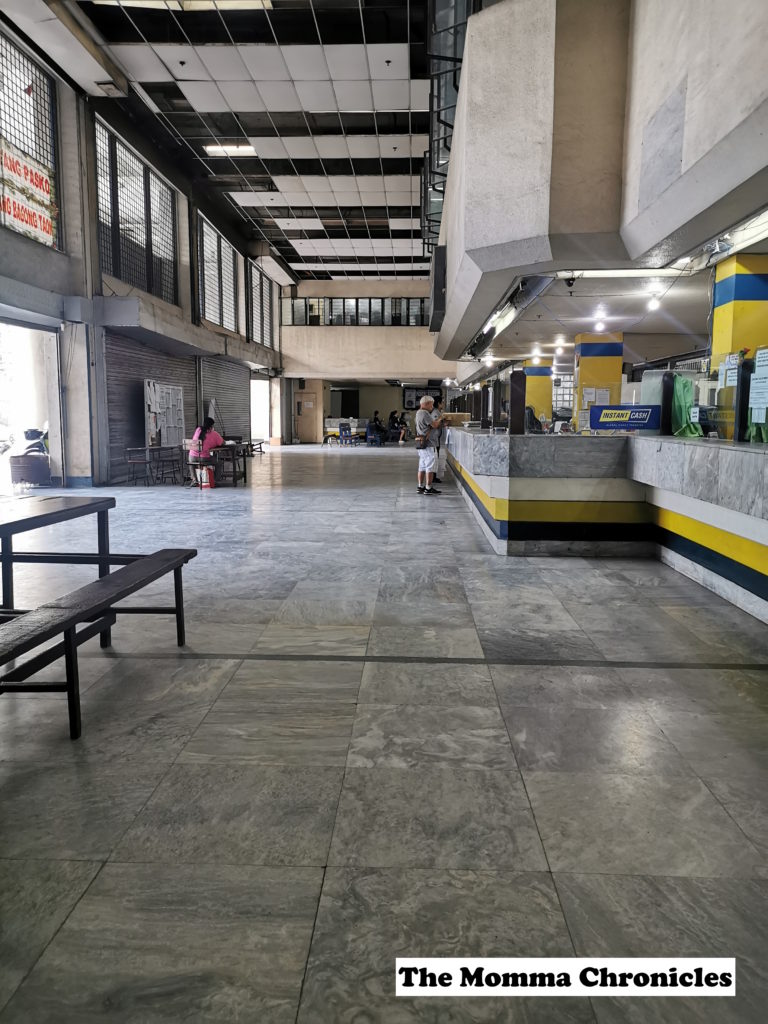 The process isn't complicated as well. All it takes are three steps.
Step 1: Get your seals.
You can get the seals from Window 19. Take note that one seal per document to be sent. I also noticed that there is a weighing scale beside the person-in-charge, which they use to measure the weight of the parcel to be sent.
As of this writing, I paid P35 + P17 per seal per envelope. The seals must be pasted on the upper right corner of the envelope.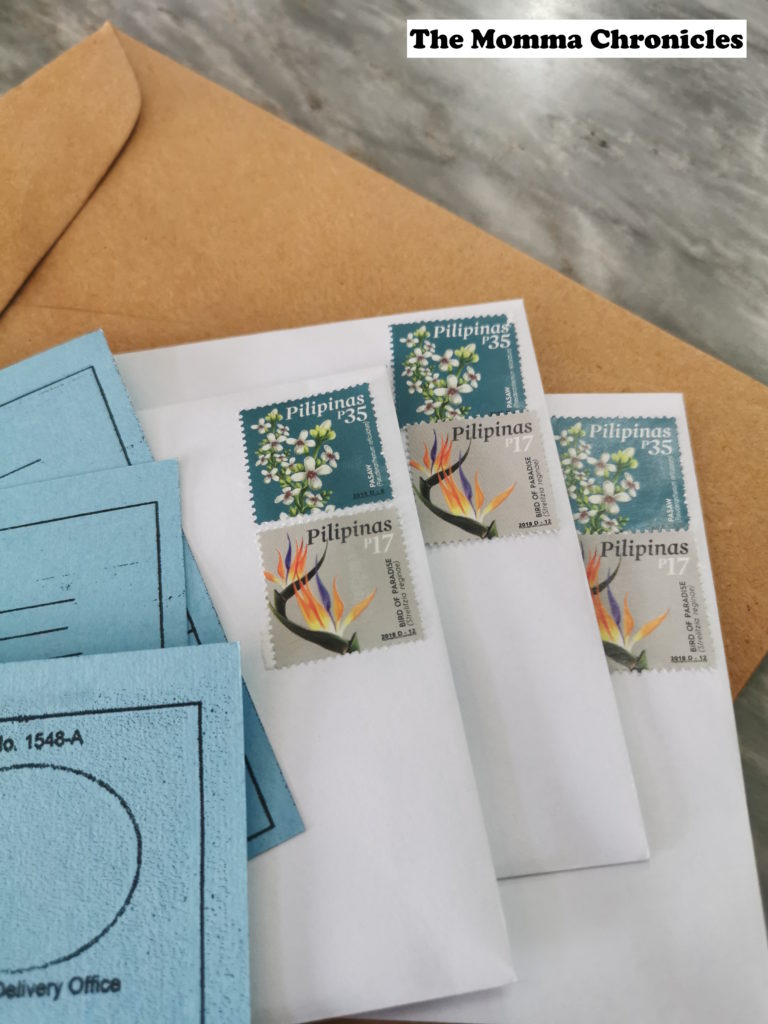 The person-in-charge will also ask you if you need a Registry Return Receipt, which is not mandatory. This is an add-on service wherein a return card (color blue) will be attached to the registered mail to show proof that the mail was delivered and received by the recipient. This is for FREE.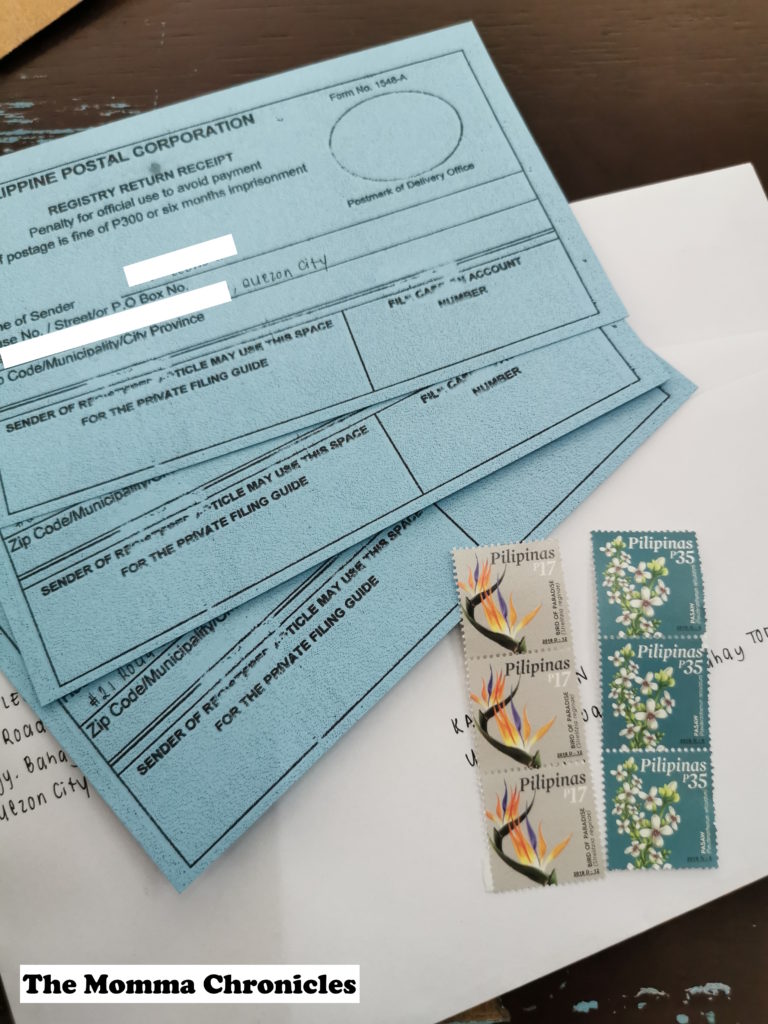 Step 2: Have your mail dispatched.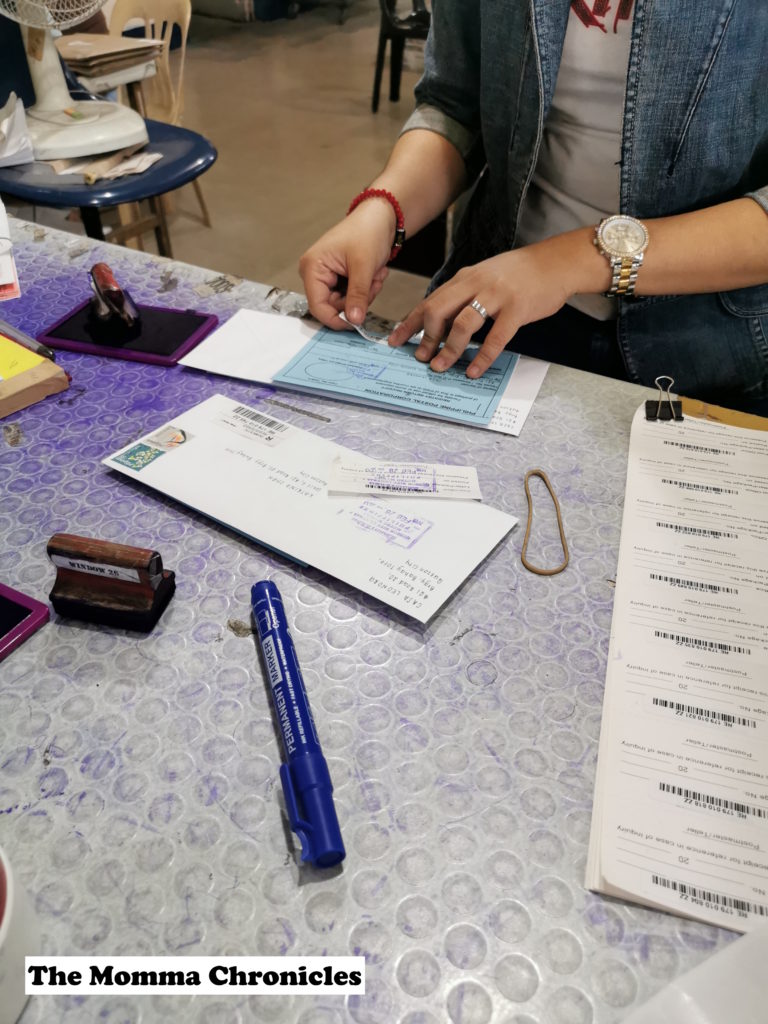 After pasting the seals, I was instructed to go to Window 26 for dispatchment.
The person-in-charge will stick a tracker on the return card or envelope. This contains the tracking number that you will use to track the status of your mail.
There will also be a different tracking for domestic and international mails so the person must be paying attention to the recipient.
Step 3: Track your mail.
Then, you're done! Make sure to keep the tracking reference given since you will use this to check the status of your mail. You can keep track here.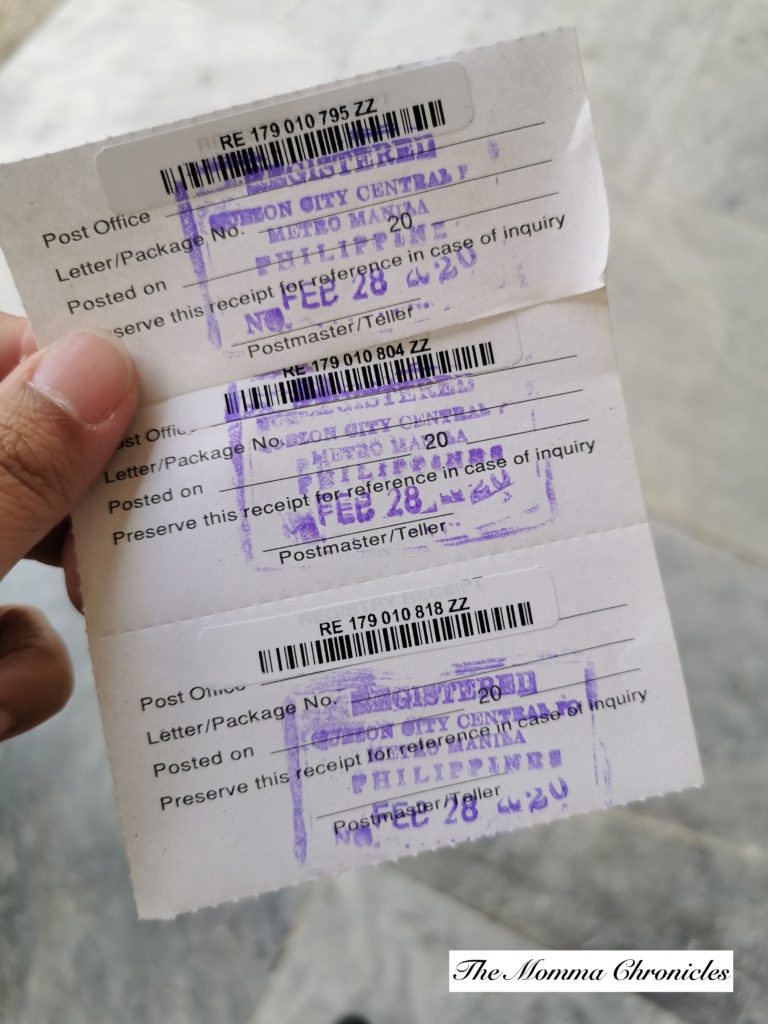 I was told that delivery will take five to 10 working days. Unfortunately, it took two weeks or so. Of course, there are faster ways to send a mail but for purposes of registry and legal implications, we had to go through this route.
Tips To Remember
Overall, it took me less than 30 minutes to finish the process. The process was easy, which is why I'm planning to bring the kids soon so they could experience this as well.
In the meantime, here are some things to remember before going in the post office:
Make sure that the document is already placed inside the sealed envelope. In case you forgot, the post office sells one, which you can buy from Window 4.
Remember how to address the envelope. The sender and return address must be written on the top left corner while the recipient's name and address must be on the center of the envelope.
Dress appropriately. You are entering a government facility so avoid wearing shorts, slippers, and revealing clothes.
It's okay to bring your own car since there is a spacious parking area.
Aside from mail service, PHLPost also offers parcel post service. This means you can send non-perishable merchandise by air or surface.
Have you tried sending a mail as well?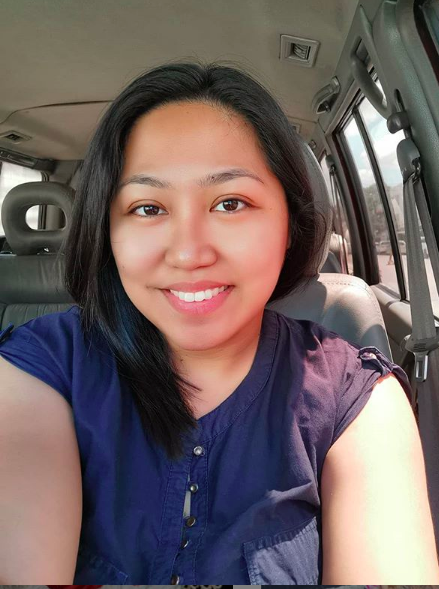 Ayi is a stay-at-home mom of two. When her kids are in their best state, she keeps up with chores, work, and ensuring that her sanity is intact. Join her as she navigates through this rollercoaster ride called motherhood.