It doesn't matter where you are in the world. The fact of the matter is Covid-19, coronavirus, China virus, or whatever name you want to call it, put a strain on all of us. Instead of living, we're all finding ways to survive.
Being stuck at home is one thing. However, there's a bigger issue many of us are facing even after this pandemic is over: our financial standing.
Covid-19 had a massive effect on the world's economy. For starters, businesses are affected. Unemployment rate is on the rise and surely, there will be a lot of companies, big or small, who will lay-off workers. People are lining up and waiting for cash or food aid from the government. Spending habits will change since people are now more conscious on how money will be spent. We might have to tighten our belts over the next few months (or years!) since it will take time for us to recover.
Because of the current situation, we are doing what we can to adjust our lifestyle, financials included.
These are our adjustments, so far:
WORK
Appreciate work now more than ever. Quarantine got me and the husband lazy at times. Still, I do my best to finish my online work because at the end of the day, it gets me paid.
Never forget responsibilities. The husband and I make a constant effort to fulfill our jobs despite quarantine. There may be motivation issues at times but this situation made us appreciate what we have, so we have to take care of it.
BUSINESS
Minimize losses. As much as we want to, we have no choice but to implement rotational workforce due to financial constraints. Also, strengthening relationship with customers and property tenants is a must these days. We understand the limitations brought out by Covid that's why we're banking on our relationships with others. After all, this, too, shall pass.
Online selling is a big help. As you know, I own @jillianasfood where I sell sausages. We weren't able to take advantage during the first few weeks of lockdown. Thankfully, our raw materials supplier opened, so we were able to open and sell sausages again online. Competition is stiff and there are tons of new players, which is why I'm making an effort to increase our market reach since every sale counts.
Explore possibilities. We sell sausages but for the past few weeks, we're trying different recipes and food products that we could offer in the market. We already have established products, but that shouldn't stop us from looking into possibilities.
No to new business ventures – for now. We're supposed to franchise a popular food kiosk. We encountered a lot of delays during the process and the day before the contract signing, the president placed Metro Manila under quarantine. With the current situation, my sisters and I decided not to take a risk and delay our franchise plans. Imagine if we pushed through our plans in this pandemic? The point is minimize risks for now and just wait it out. Any plans of expansion and getting into a new business that requires huge amount of capital are delayed as well.
If you're thinking of selling, then do so. Don't think about what other people will say. There's nothing wrong with selling and providing products that will be helpful to people.
SPENDING HABITS
Always set a budget. This is a must. We're not operating in "full capacity," which means funds are not endless. Setting a budget for grocery and payment for bills is important because it makes us more aware of our spending. It also sets limit on how we will use money.
Needs come first – always. I panicked a bit when Luzon was placed under community quarantine. On my first and second grocery runs, I bought tons, non-essentials included, which led to a hefty grocery bill. Over the past few weeks, we adjusted and stuck to essentials. Some items could wait, yes?
Be mindful of spending. This is related to the first point. I admit that there are times when I added a lot of items on the cart, both online and while in the grocery. I got tempted to order books, baking tools, and learning materials for the kids. But the husband always reminds me to focus on essentials first. If it's something that can wait, then it will wait.
Reduce takeouts. Yes, we're tempted to do takeouts since cooking can be tiring, yes? We used to order thru Grab during the first two weeks and then eventually realized how much money we're spending. We just splurge when I go to the grocery to buy the necessary ingredients and then cook at home.
Make your own. Prior to ECQ, we've been cooking a lot at home and only do take-outs once a month (or none at all). But this quarantine life helped us to get better, at least kitchen-wise. I learned how to make bread and jams, too. My kids and husband love bread so instead of going out to buy our stash, I just make our own.
Pay with cash. Credit card is convenient these days but let's face it, it's utang and NOT an extension of our wallet. Covid or no Covid, we make it a habit to pay in cash to avoid incurring penalties and interest. Cash is king these days.
Embrace digital banking. I never fully embraced the perks of digital banking until this pandemic happened. It was easier for me to pay the bills since it was immediately deducted to my account. At least I don't have to line up just to pay our monthly obligations.
I've been seeing a lot of people doing urban gardening. This is a good idea as well since you could save a lot when you grow your own food instead of buying it.
INVESTMENT
Look into investment opportunities. They say the market is volatile but surprisingly, it's a good time to invest because stock prices are lower. We didn't pull out our stock investments to avoid incurring losses so we let it be. The companies gave out dividends during the first quarter so we're thinking of investing it in companies who are "of good financial standing."
It's a NO for luxury items. I saw sellers who reduced the prices of luxury items like bags and watches. It's tempting to buy but for now, it's a no. Again, needs come first.
ON UTILITIES
Pay bills ON TIME. Even if utilities providers said they will extend payment to 30 days from due date, we decided to still pay whenever we got our bills. Bills are and will always be bills; hence an obligation on our part.
Save, save, save. I admit our airconditioning units are working extra hard because of the weather. Still, we turned it off whenever we can by opening the windows and letting air flow in our home. We also turn off the lights and unplug when not in use.
We also save on water. Hygiene is important, but I always remind the girls to be more mindful of their usage. Leaving the faucet on is a big no-no.
What about you? What changes are you doing reduce the economic impact of Covid-19? Let me know!
DON'T FORGET TO SHARE: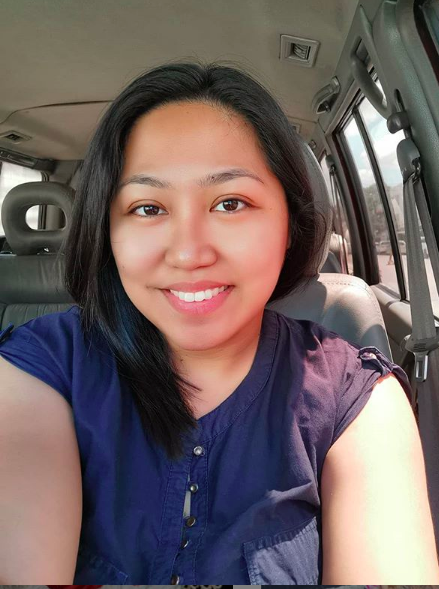 Ayi is a stay-at-home mom of two. When her kids are in their best state, she keeps up with chores, work, and ensuring that her sanity is intact. Join her as she navigates through this rollercoaster ride called motherhood.