School – one of the biggest considerations every parent must look into. There are tons of options such as homeschooling, traditional school, progressive learning, and Montessori approach. Still, never in my wildest dream did I think that when school will start or how learning will be carried out will be an issue.
Until Covid-19 happened.
All of a sudden, parents are torn whether to homeschool their kids OR stick to their current school who will be implementing online distance learning and later on transition to blended learning.
THE CURRENT SITUATION
As of this writing, there is NO cure for the virus. Potential vaccines are still being tested, which could be a game-changer in the coming months. The Philippines have yet to flatten the curve, which makes parents like me worried. The Department of Education moved the start of classes from June to August, hoping that the situation will be better by that time. Then again, there is no assurance.
That being said, majority of private schools transitioned to online distance learning, at least for the first quarter or trimester. Hybrid or blended learning, which is a mixture of online and face-to-face learning, will likely be imposed IF the situation permits.
While this sounds a good move, many parents are still concerned, especially on the hybrid part. We wouldn't want to risk our kids' safety, yes? Because of this, a lot of parents are considering homeschooling or if the school offers home-based teaching, then why not.
But what exactly is the difference between homeschooling and online distance learning? How are these two different from blended learning?
ONLINE DISTANCE LEARNING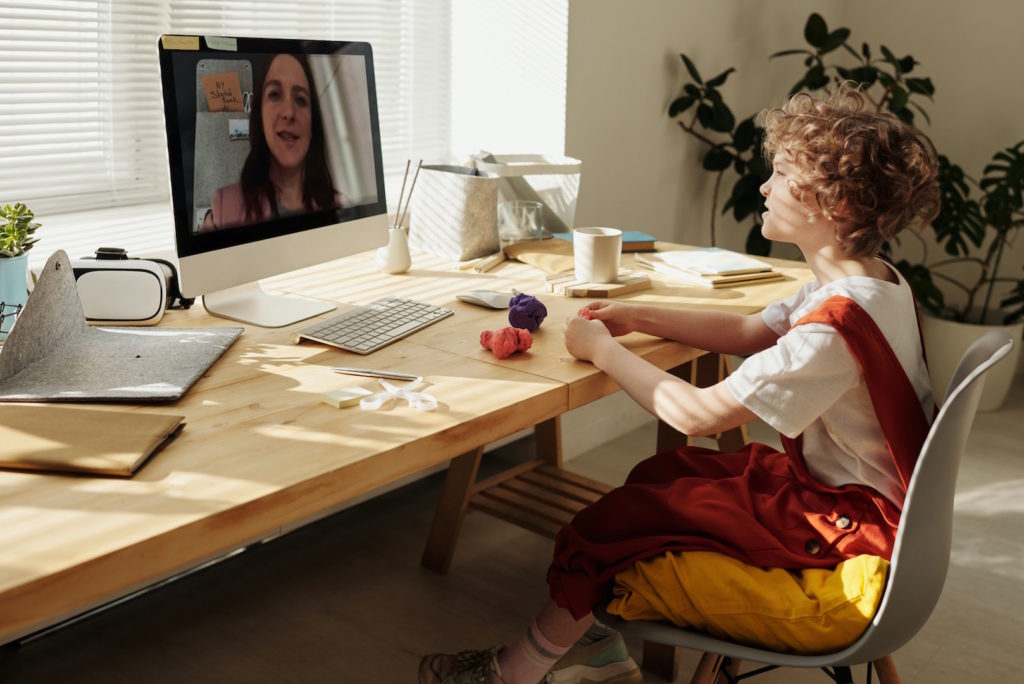 The type of learning carried out by schools in the time of pandemic.
The student is not physically present in the school or classroom, although during class, it's as if the child is in school.
From the name itself, learning takes places "online" and "from a distance."
Schools will utilize an online learning system such as Google Classroom, Microsoft Classroom, or Seesaw, which will serve as the online classroom as well as repository of worksheets, hand-outs, and other printable materials that the student can freely access.
Technological tools will likewise be maximized by educators to facilitate learning.
Instruction and evaluation are mainly done by teachers while parents provide assistance, especially in ensuring that the child will sit in front of the computer and listen to the teacher.
Personally, I have concerns on this set-up. One would be reliable Internet connection. Unfortunately, Internet connection is not as stable as we hope it would be, so I do hope schools will consider that limitation by providing parents access to recorded sessions.
Aside from this, kids must be provided with gadgets since they will be needing this during class. If you have multiple kids, then this means multiple gadgets used simultaneously as well. In our case, the husband and I agreed that the kids will use our laptops during sessions. We're still thinking whether or not to buy gadgets for our girls since let's face it, tablets don't come cheap. In the meantime, our laptops will suffice.
If you're a work-from-home parent, then this could me a limitation, too. You'll have to work around your kids' schedules and start work once they're done with school.
Also, I have two kids who are still in the primary level. Unlike older kids who are more mature and disciplined to sit in front of the teacher, younger kids may not. This is why our role as parents are crucial in ensuring that the little ones will listen. I don't know yet how this will be carried out because let's face it, attention span could be an issue here as well.
BLENDED LEARNING
Mixture of online distance learning and face-to-face interaction.
Students will be required to go to school on certain days, say twice a week.
Class size will be reduced and physical distancing is observed during face-to-face classes.
Students are still supervised by the teachers.
This set-up is recommended for students in higher levels who will need to conduct lab classes.
Nevertheless, blended learning will be implemented by schools depending on the severity of the situation.
HOMESCHOOLING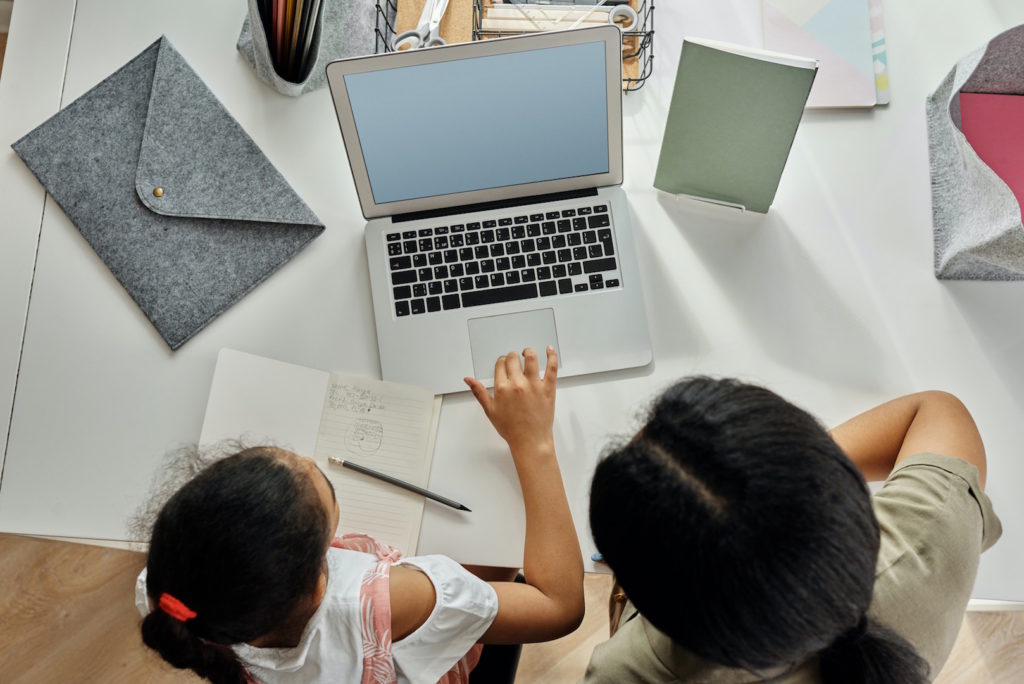 Parent is the main teacher.
Follow a curriculum or program from a DepEd-accredited homeschool provider.
Instructional materials or modules are provided by the partner organization.
Learning is continuous and not confined inside the classroom.
Tuition fee is generally cheaper compared to traditional or progressive schools, which could be between P15,000 and P50,000. However, you still need to consider other costs like homeschooling materials, activities, books, and other expenses related to learning.
Still, don't think that homeschooling is a walk in the park. If cost is your main consideration to homeschool your kids, then you might want to re-think about this path. This is not what homeschooling is advocating for.
READ: Why We Decided Not To Homeschool
Is homeschooling similar to home-based learning? NO.
In home-based learning, parents and teacher work as a team in teaching the child. The teacher will still teach but parents must assist, especially during offline activities. Some traditional schools offer this kind of learning, so make sure you coordinate with your school in case you're interested.
WHICH IS BETTER?
Let's face this: learning must continue, Covid or no Covid. More so, parents will play an even more crucial role at this point because schools will rely heavily on us as well.
I cannot recommend a specific learning environment because it will depend on the needs of each family. For us, we decided to stick to our school who will implement online distance learning for this school year. Homeschooling is not the right track for us, so we will enroll our kids in their current school.
It is important to talk to your spouse and discuss about what track you'll take for your kids. Look into the set-up as well as pros and cons of each learning environment. Consider your child's needs and learning motivators. At the end of the day, we want what's best for our kids and that will help us decide which among these will we choose.
Whatever your chosen mode of learning is for your kids, preparing for it is crucial. Here are some tips to help us prepare for the incoming school year:
Provide a conducive environment for learning. There must be a designated space for the child to ensure that s/he can focus. If you don't have a space that you can convert to a classroom, then the living room or dining room will do. Make sure it is clutter-free to avoid distractions. Bedroom is highly discouraged.
Get the device ready. Any gadgets that can connect to the Internet will do. If possible, provide earphones to minimize distraction.
Assign the "school manager." This is needed especially for families where both parents work. Adult supervision is needed to ensure that the child will sit and listen.
Establish your kids' sleeping habits as early as now. Let's assume that the kids will start school by June so they won't have a hard time adjusting by the time school starts.
Fix the schedule. Certain times must be alloted for studying, your work, offline activities, etc. Having a daily schedule builds a structure for everyone at home, thereby making it easier for families to do and accomplish what needs to be done for the day.
Accept that it won't be easy at first. There will be a lot of adjustments, especially during the first few weeks. Personally, I don't know how to carry out the schedule – yet – since I have to two kids. Let's acknowledge and accept the fact that the transition won't be smooth and it's okay.
Again, decide what do you think is best for your kids. Which track are you taking this school year and why?
DON'T FORGET TO SHARE: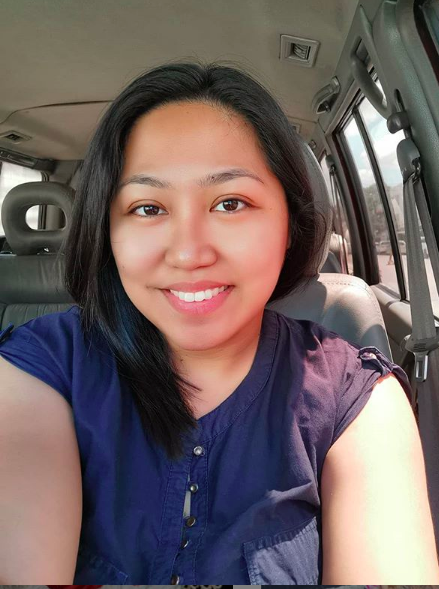 Ayi is a stay-at-home mom of two. When her kids are in their best state, she keeps up with chores, work, and ensuring that her sanity is intact. Join her as she navigates through this rollercoaster ride called motherhood.