Did you know that the celebration of National Language used to be for one week only? Known as Linggo ng Wika, this celebration happens between August 13 to 19. This has been celebrated during the said dates since the time of President Magsaysay.
Apparently, President Fidel Ramos has something different. In 1997, he issued Proclamation 1041, which mandates August as Buwan ng Wika. This month-long celebration also coincides with the the birthday of Manuel L. Quezon, Ama ng Wikang Pambasa, which is on August 19.
We don't usually celebrate this at home and rely on their school for appropriate activities. Still, since then, I had the habit of buying Filipino books and making sure that all of those were read before August ends.
READ: Our Favorite Filipino Books, 2019 Edition
That being said, here are our favorite Filipino books, 2020 edition:
BANDILA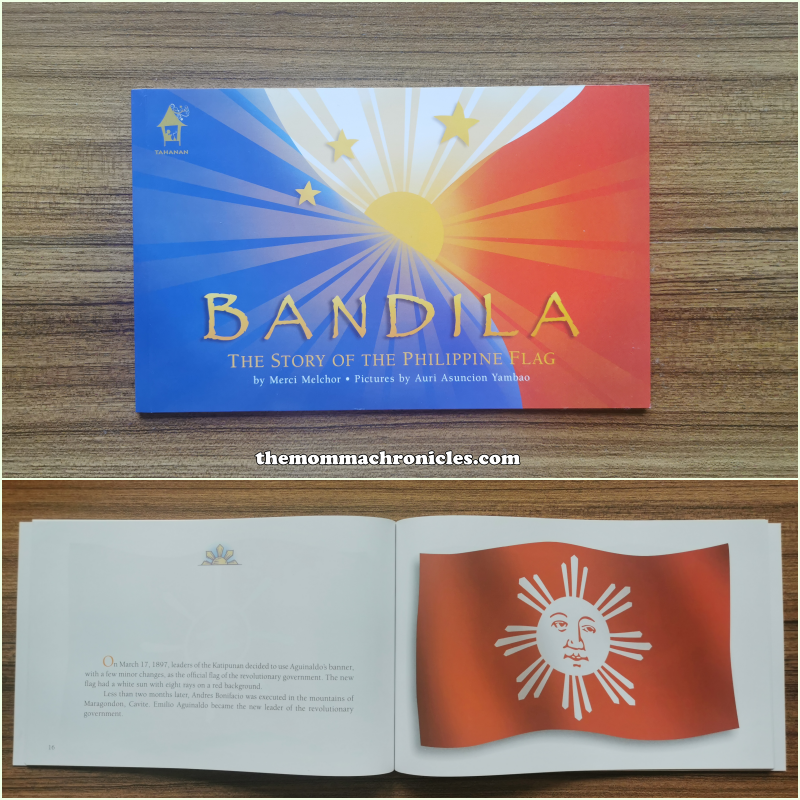 What: The Philippine flag went through various transformations since it was first made on July 7, 1892 by Katipunan. Bandila is a colorful way of informing our kids about the different stages of Philippine flag up until how we see it today.
Where to buy: Tahanan Books, P175.00
A LOLONG TIME AGO: A PREHISTORY OF THE PHILIPPINES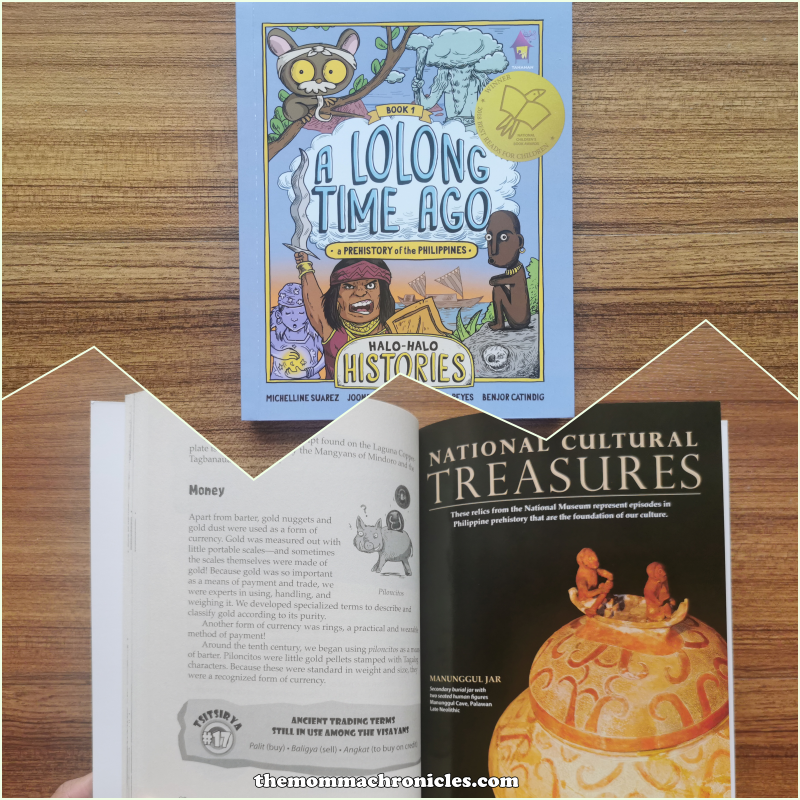 What: Oh, we love this. A Lolong Time Ago is a book that narrates where we, Filipinos, came from. Unlike what we read in History books, this one is about our pre-history or that part in our history that wasn't recorded but actually happened.
There are stories about Malakas at Maganda, the rise of Balangay, Code of Kalantiaw (is it real?), first Filipinos' weapons of defense, our very own artifcats, and many more. What we like about this book is that it is written in a language with catchy titles that kids can easily understand. It keeps them (and me, of course) entertained with illustrations to back up the stories.
I preferred it all-colored, though.
Where to buy: Tahanan Books, P225.00
CASHAYSAYAN: A HISTORY OF PHILIPPINE MONEY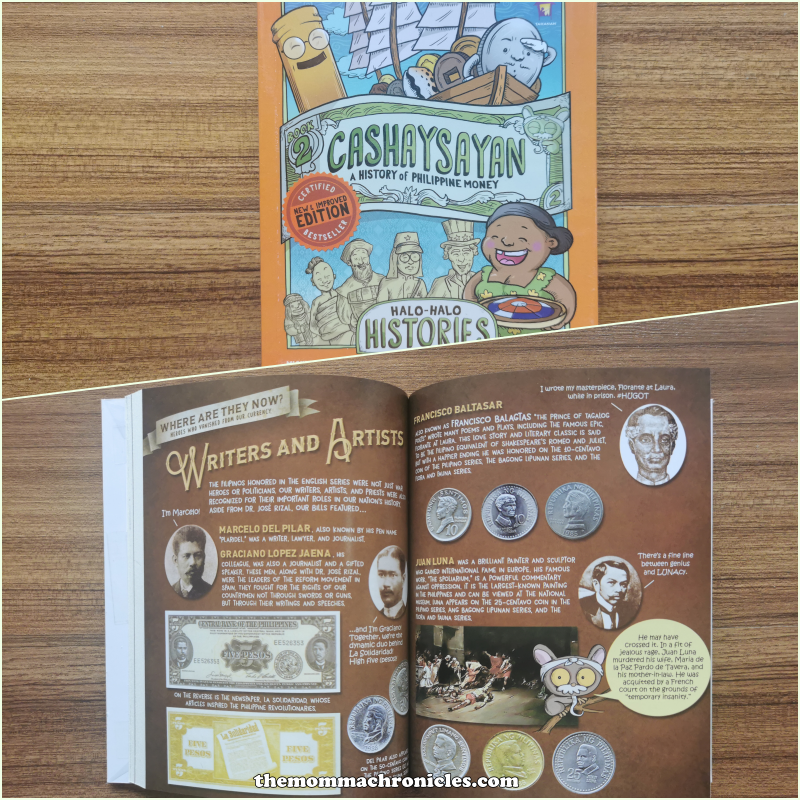 My youngest, who is so into money, loves this book. Haha!
Cashaysayan is all about the evolution of Philippine money, starting with the concept of barter, our first coins, which were interestingly called salapi, the rise of paper money and how the Americans influenced how it looks, and up until the transformation of modern Philippine money.
Browsing through the book and my kids kept asking me if I still have P2 coins in my wallet. They enjoyed reading about how our money evolved because the book is also written in language that they can easily understand and digest. Again, I preferred this colored as well.
Where to buy: Tahanan Books, P225.00
DON'T TAKE A BATH ON A FRIDAY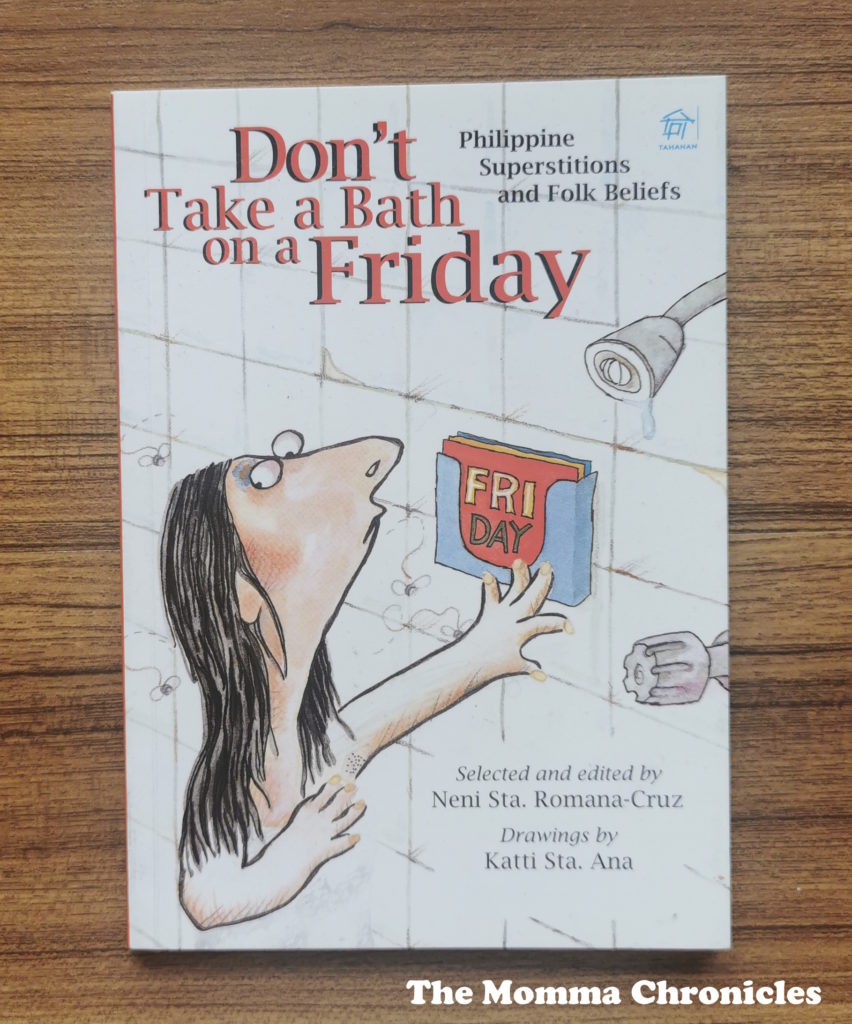 What: I remember reading this book back then. I was laughing as I read through the different superstitions that my lola kept telling us back in the day. When I saw this book, I decided to get one for my girls to read.
They loved it! The kids were also laughing as they flip the pages and learning about those beliefs many Filipinos believe in, which were passed on from generations. It is also easily digestible that my 9-year old could read this in one sitting.
Although these are fictional, this book gives us a good laugh every time we read it.
Where to buy: Tahanan Books, P75.00
GRADE 3 PICTURE BOOK BUNDLES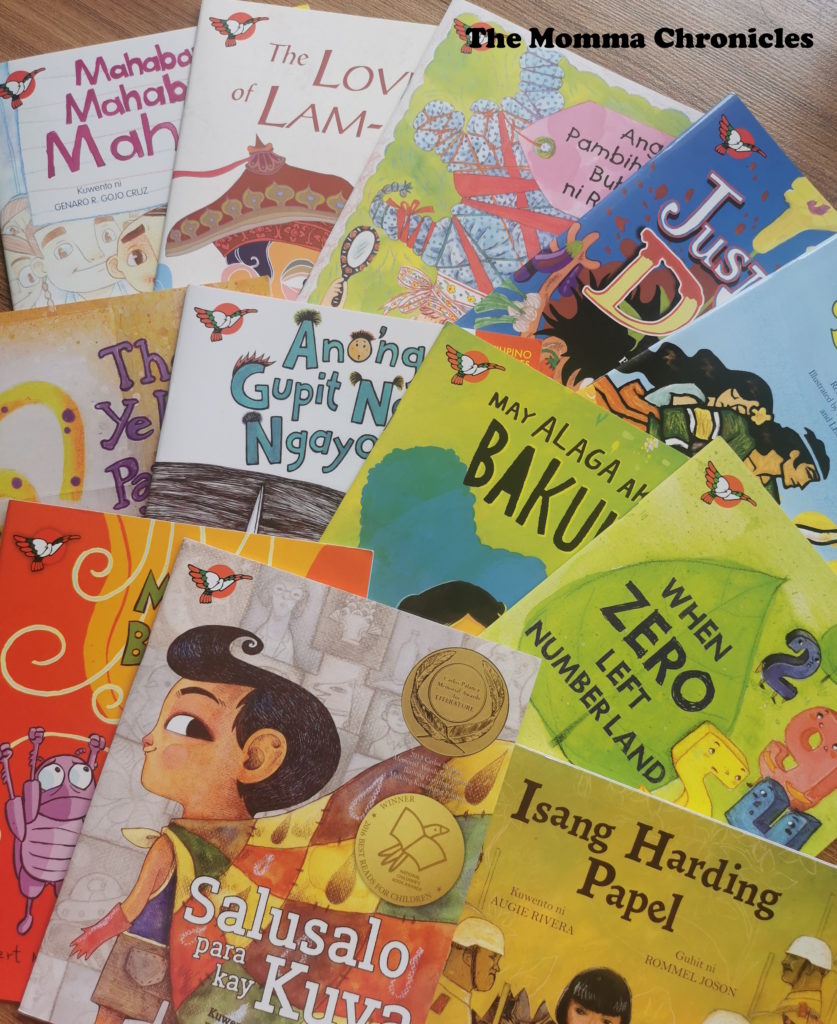 What: Adarna has been my go-to store for bilingual books. The girls are not well-versed in Filipino and these bilingual books helped them easily adapt to the language sans feeling overwhelmed.
I usually buy per piece every time I pass by the bookstore, so when I heard about the Warehouse Sale, I immediately added to cart this book bundle. It's a collection of different stories that teaches kids various lessons including honesty, appreciating peers, making friends regardless of physical appearance, and importance of good hygiene among others.
Where to buy: Adarna House, P1,485.00 (though I got this at 50 percent off)
BISNESBOY MINGGOY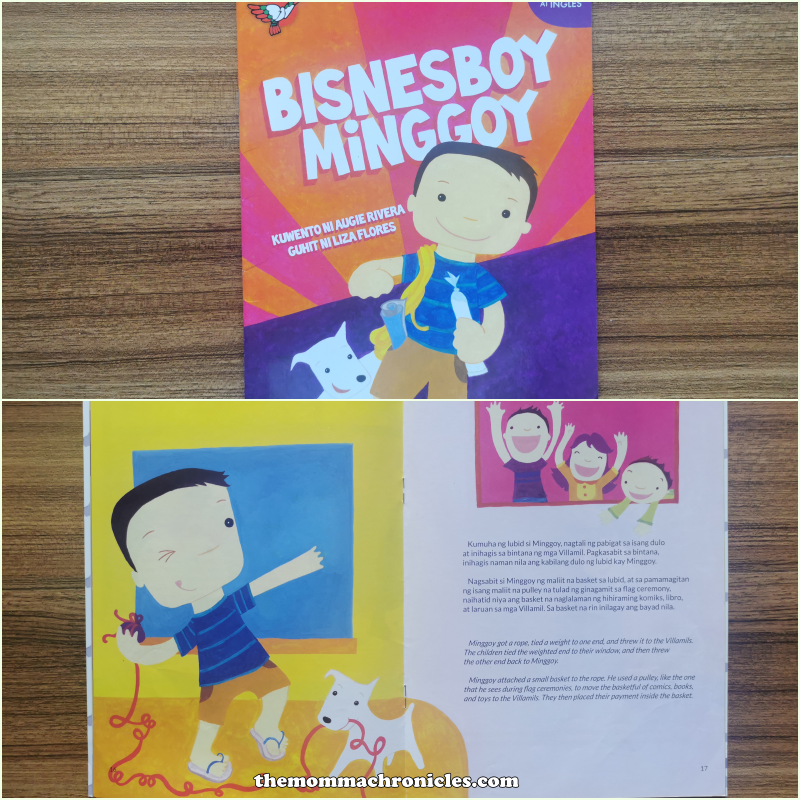 What: We always teach our kids how important it is to save. Kids being kids, they won't pay that much attention. Thankfully, this book is all about that.
Bisnesboy Minggoy is a story of a young boy, Minggoy, who wanted a bicycle. Unfortunately, his parents couldn't buy him, so he saved his allowance and looked for things he could sell. He was also creative in thinking of different ways on how he could earn money so he could buy his bicycle. With all the money he saved and earned, Minggoy was able to buy his own bicycle.
This book is recommended because it teaches the kids not just the importance of saving but also how to be creative and innovative to be able to earn extra money.
Where to buy: Adarna House, P99.00
THE LUCKIEST GIRL IN THE WORLD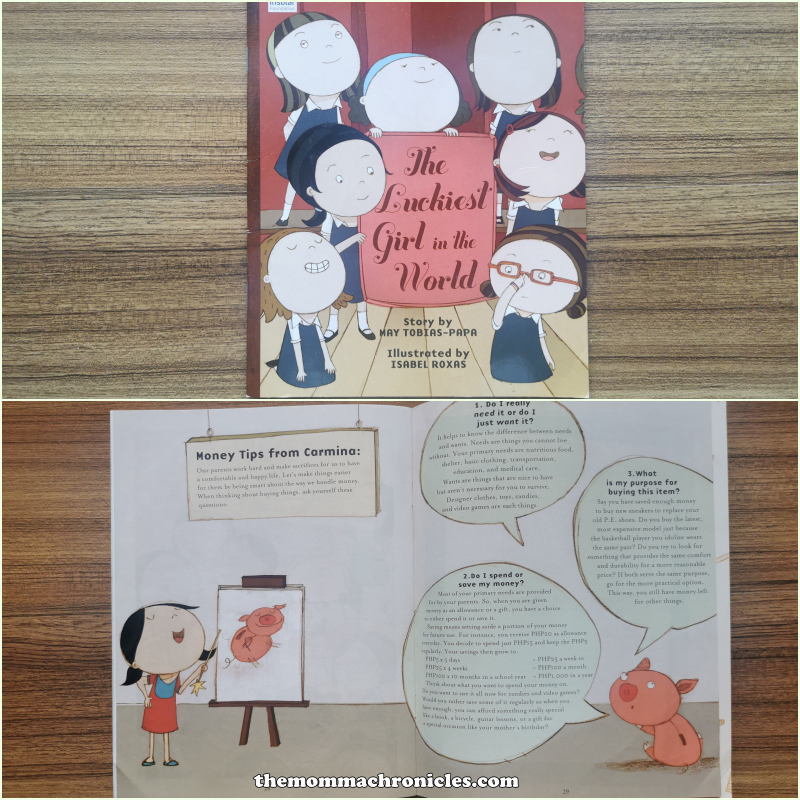 What: This is a book where we could all learn from. it's about Carmina, a young girl whose rich classmate, Marjorie, is celebrating her birthday. She wanted to give her a gift but her parents don't have enough money to spare. It turns out that more than the expensive and material things, Marjorie appreciated Carmina's gift – a watercolor painting of her and her mom who is always away.
This book is a reminder that although physical things could give happiness, nothing beats having a complete and happy family with you.
Where to buy: Adarna House, P99.00
What are your favorite Filipino books for your kids?
DON'T FORGET TO SHARE: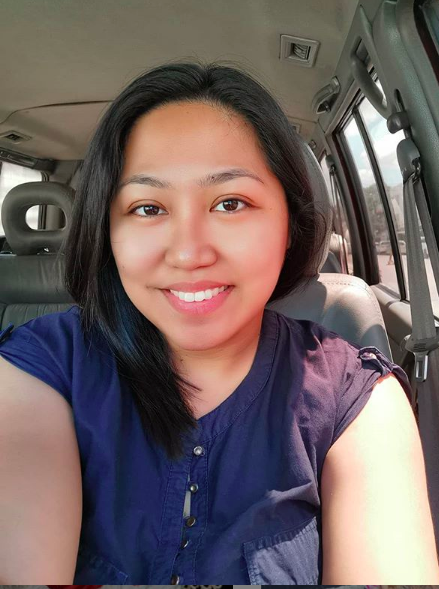 Ayi is a stay-at-home mom of two. When her kids are in their best state, she keeps up with chores, work, and ensuring that her sanity is intact. Join her as she navigates through this rollercoaster ride called motherhood.