My youngest daughter was never a fan of reading. In fact, she loathes it. As much as I want to turn her into a bookworm – or at least pick up a book – I figured forcing her will make her want to hate reading more. So, I didn't forced the issue and just let her do whatever activity she prefers.
Then, she picked up her ate's Phoebe and Her Unicorn. Since then, she couldn't put it down. Unlike her elder sister who could read books in one sitting, she prefers something with pictures and colors.
During National Bookstore sale, I saw graphic novels and bought a few. I just want to test if my daughter will read. Lo and behold, she did! Since then, I've been buying graphic novels for her and so far, she's reading it.
BUT FIRST, WHAT IS A GRAPHIC NOVEL?
First things first. Graphic novels and comic books are stories told visually and in a comic strip format. However, there is a difference between the two.
Graphic novel is defined as a novel that tells a complete story through illustrations. It has a clear beginning, middle, and end with a central narrative. It is read like a novel only this time, there are pictures that come with it. An example of this is manga.
Contrary to popular belief, graphic novel and comic books are NOT the same. Comics are excerpts of a serialized narrative. This means you will be able to understand the story if you read the comic that comes before it. It also has many issues where the stories will unfold within the next months of even years. In other words, periodical. Examples of comic books are Peanuts, X-Men, Archie, Superman, and Wonder Woman.
GRAPHIC NOVEL RECOMMENDATIONS FOR 6-10 YEARS OLD
That being said, here are some of my daughter's favorite graphic novels, which are recommended for 6-10 year old readers, too:
PHOEBE AND HER UNICORN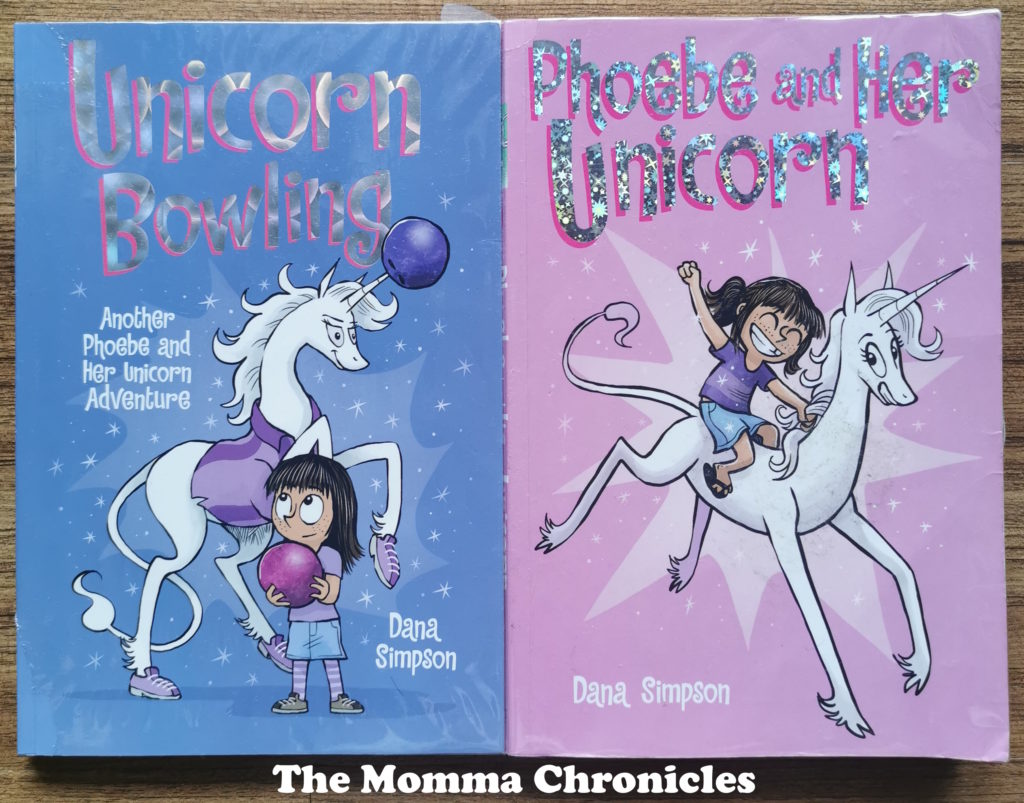 This is the first graphic novel my daughter picked up, which encouraged her to read. The story started when Phoebe accidentally hit a unicorn, Marigold Heavenly Nostrils, on the face. Surprisingly, she was granted one wish, turning the unicorn into Phoebe's obligational best friend.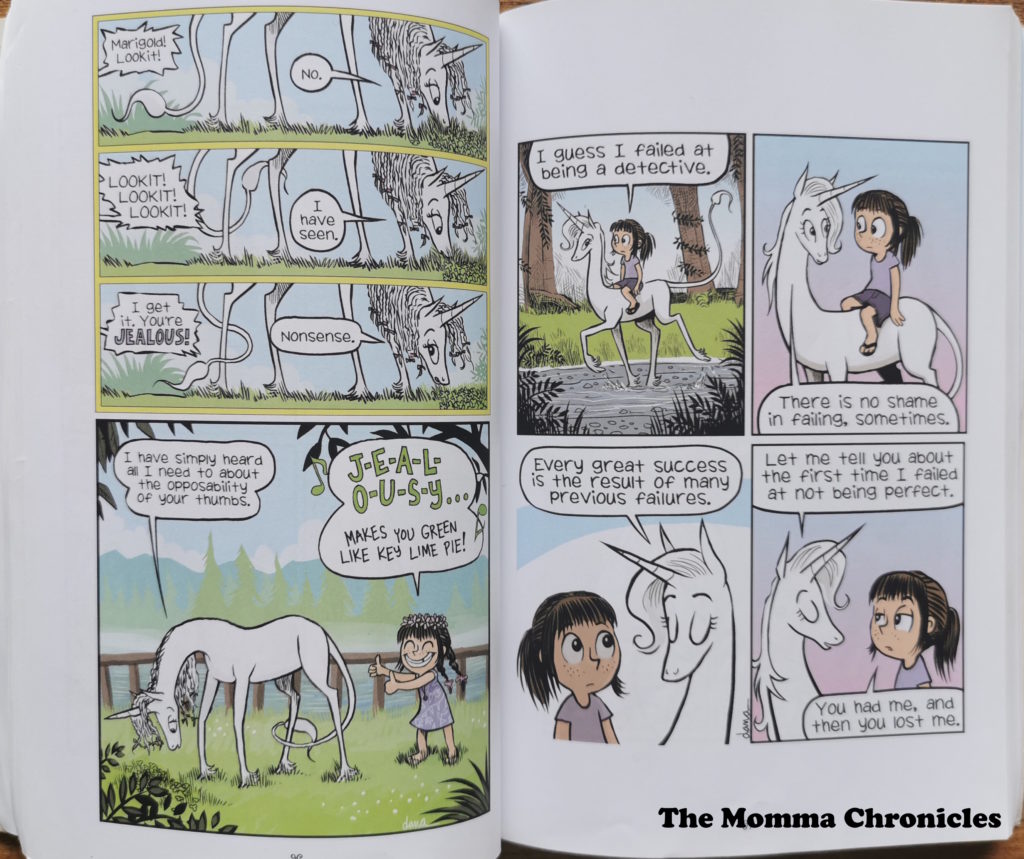 Why we love it: Aside from the fact that there is a unicorn involved, this one is also a story about friendship. It also talks about what a typical child will undergo – being socially awkward, having arch-nemesis in school, playing video games, and having sleepovers. Plus, there are tutorials at the back of the book as to how to draw Phoebe and Marigold or how to draw comics, which my daughters do.
Where to buy: Phoebe and Her Unicorn is available in National Bookstore and Fully Booked for P480.00
DOG MAN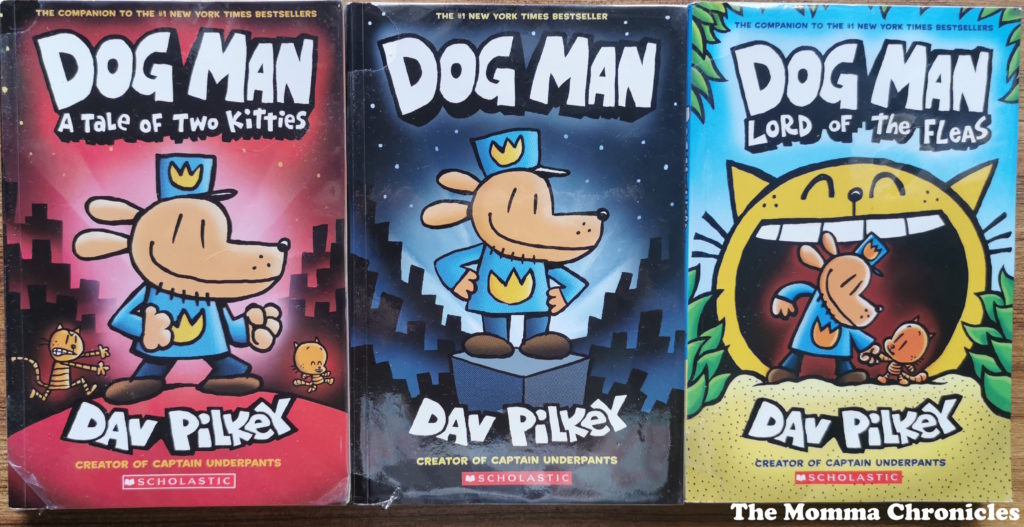 This is among the first graphic novels I bought for my daughter. Created by Dav Pikey, Dog Man is a story about a superhero who is part dog and part man.
Officer Knight and his police dog, Greg, were badly injured after an explosion caused by Petey, the main antagonist. The doctors performed a life-saving surgery by placing Greg's head into Officer Knight's body; thus creating Dog Man.
Why we love it: Why not? Seriously though, it is easy and amusing to read. The words used were also simple and easy to understand, especially for young readers. There are also tips on how to draw Dog Man and Petey. But my daughter is particularly fond of the pages with Flip-o-rama, prompting her to make her own as well.
Where to buy: Dog Man is available in National Bookstore, Powerbooks, and Fully Booked for P345.00 (paperback)
BIG NATE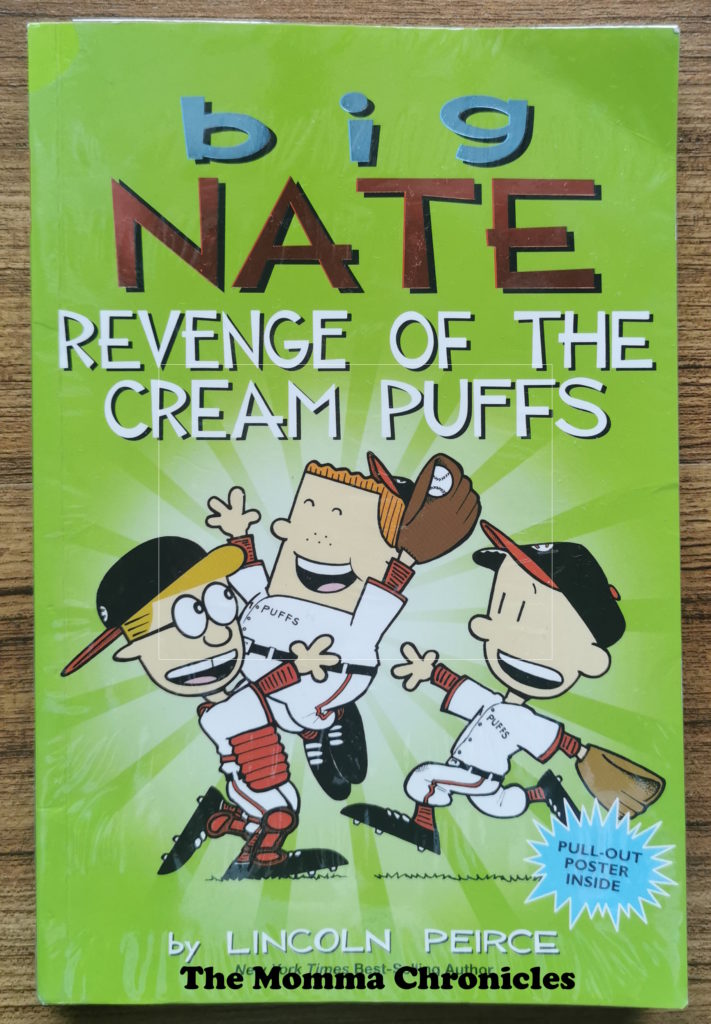 Big Nate is a story about middle-schooler Nate Wright and his adventures in the middle school. We particularly got Revenge of the Cream Puffs book, which is about Big Nate writing a romance novel, how the newspaper misspelled his name in the Sports section – thrice, and spending summer. Nate is also a part of a baseball team, Cream Puffs, who happened to be losing in most seasons and mocked by their opponents.
During their big game, the Cream Puffs experienced a crushing defeat after they lost their star pitcher due to injury. The question now is do they have what it takes to stage an epic comeback?
Why we love it: We've been encouraging our kids to do sports and this book gave them an idea on how it goes (although they've been eyeing for volleyball). The illustrations were also beautifully made with bold and vibrant colors and the words used were easy to understand.
Where to buy: I bought ours during the Big Bad Wolf sale. I'm not sure if they sell it locally but as per checking, Big Nate books are available in Amazon.
LUCY & ANDY NEANDERTHAL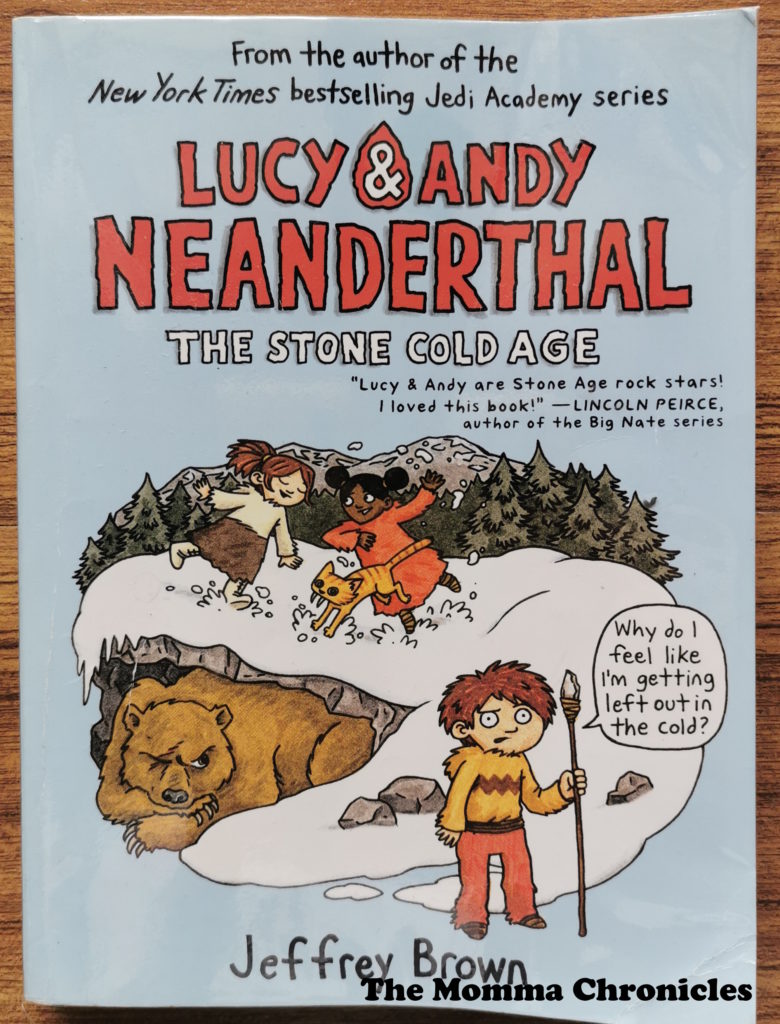 This is among the first few graphic novels I bought. It's about Neanderthal siblings: Lucy and Andy. In the Stone Cold Age series, it's snow day everyday for the siblings. Since humans are starting to move in, Lucy and Andy have no choice but to put up with each other – inside the cave.
The only catch here is that it is not colored. Although my daughter read it, she was not as enthusiastic and preferred something with colorful illustrations.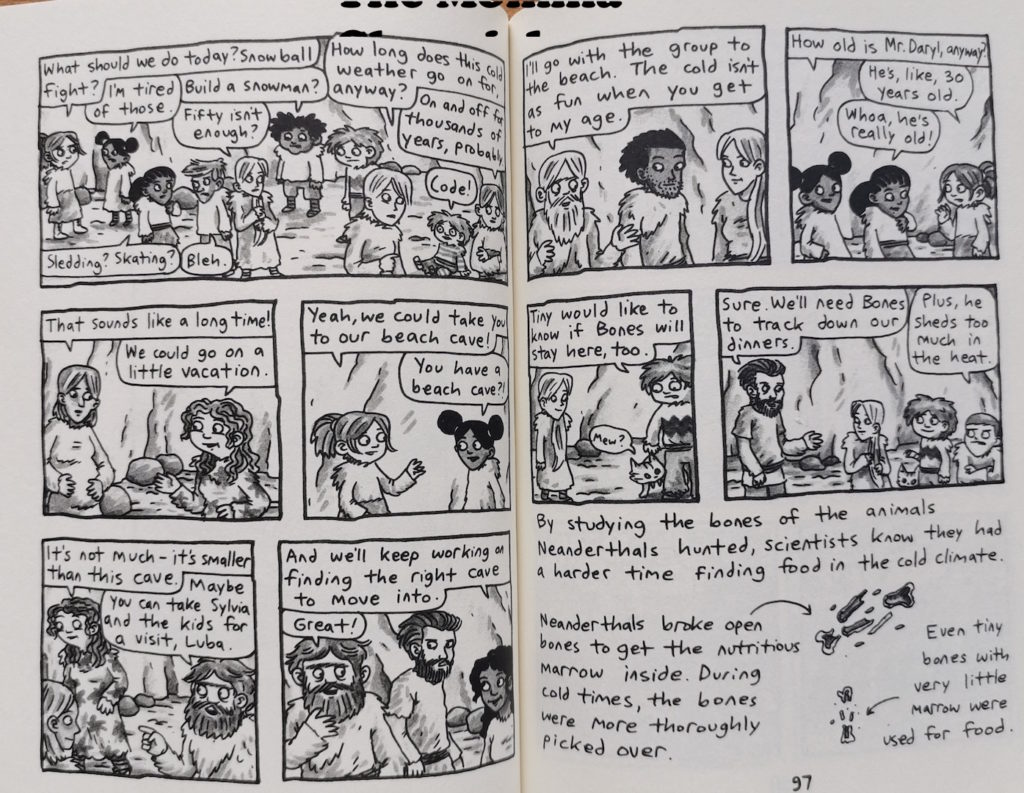 Why we love it: It gives the kids a glimpse of history – facts about Neanderthals and how they lived, ice age, cave bears, and even the first man-made musical instrument among others. All of this presented in a funny, witty, and amusing way to keep the girls hooked.
Where to buy: I got this at National Bookstore for P389.00.
ADVENTURE TIME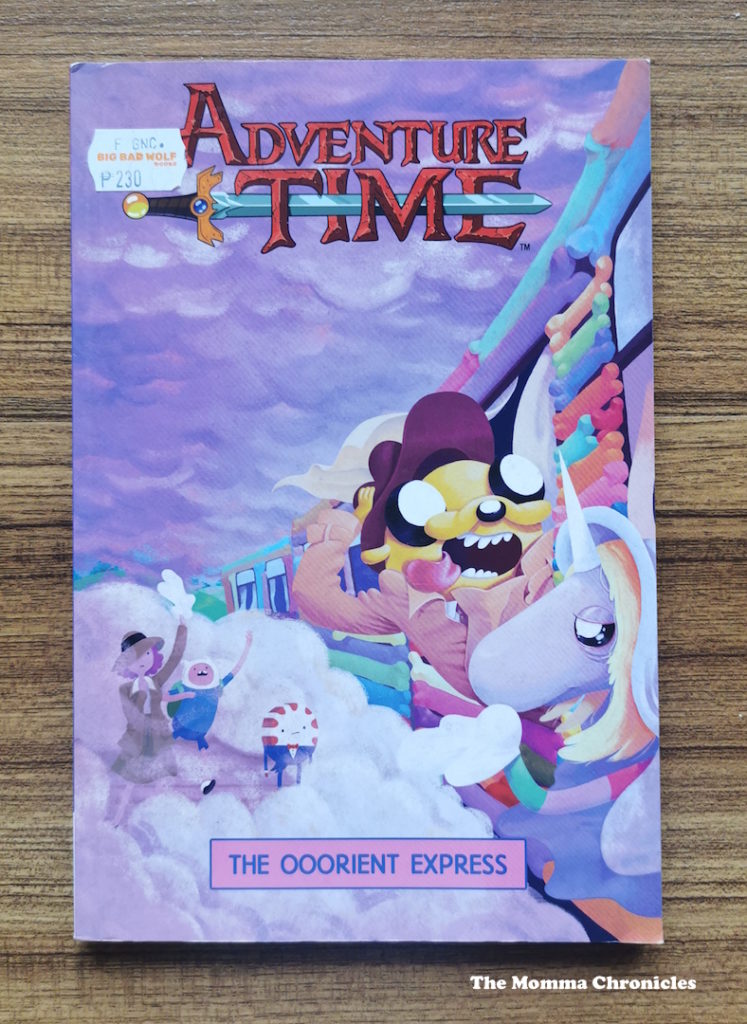 Adventure Time is an animated fantasy TV series shown in Cartoon Network. It's about Finn and his dog, Jake, who has magical powers.
In the particular book we have, Oorient Express, Jake has to get Lady Rainicorn to the train to cure her taffy fever and get her back to normal. Here's the catch: they have to go through the Oorient Express, a train ride that no one can return from.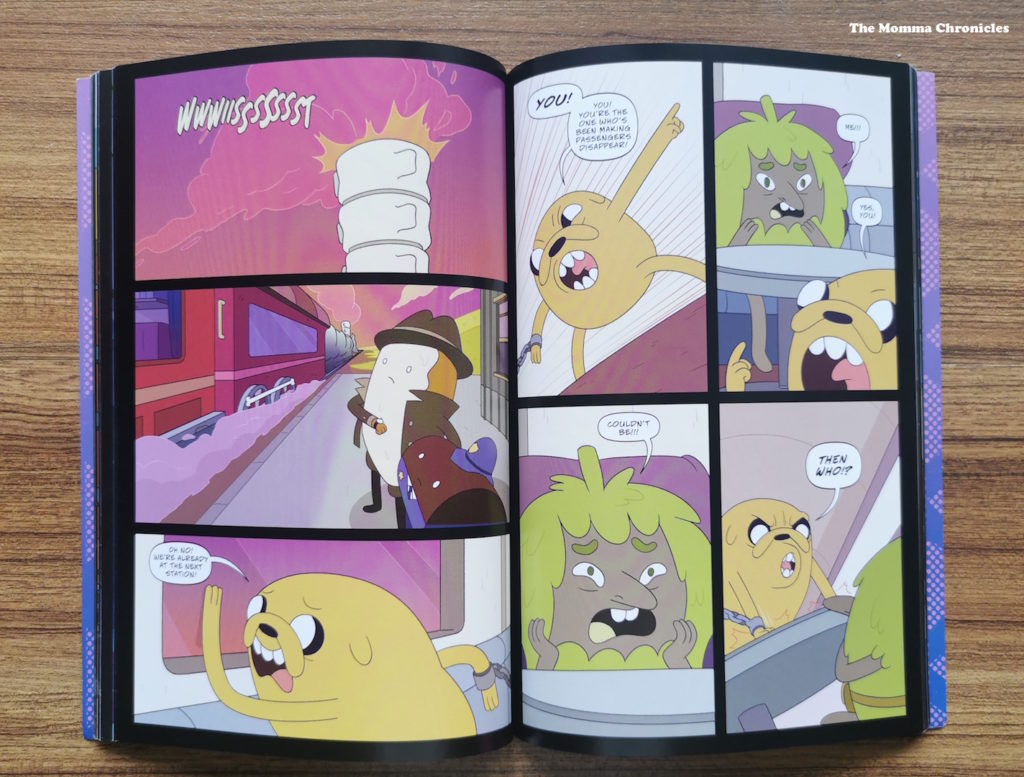 Why we love it: This one is pretty easy to read and recommended for early readers. The words used where understandable, too. There were more pictures than words, which makes reading this book less overwhelming, especially when your child is still learning how to read. Advanced readers could read this in one sitting.
Where to buy: I also got this book during the Big Bad Wolf event for P230.00. I have yet to check with local bookstores if they have this but so far, I saw this available in Amazon.
I have yet to add more in their collection but so far, these books were good enough to encourage my daughter to pick up a book and read. Much better than playing with gadgets, yes?
What are your favorite graphic novels for your kids?
DON'T FORGET TO SHARE: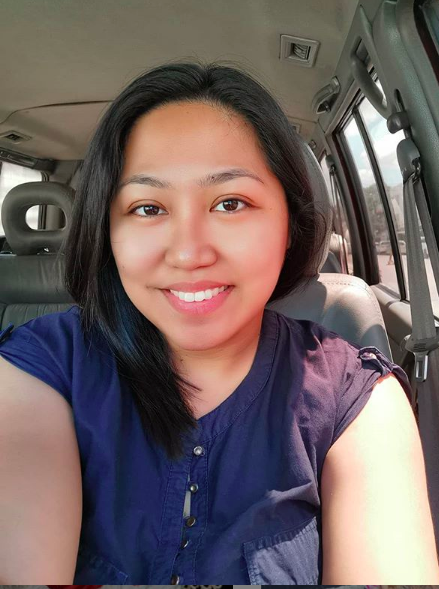 Ayi is a stay-at-home mom of two. When her kids are in their best state, she keeps up with chores, work, and ensuring that her sanity is intact. Join her as she navigates through this rollercoaster ride called motherhood.