Time flies really fast. And when you have kids, time flies even faster. At first, it's all about changing diapers and milk and breastfeeding then all of a sudden, things change. The once striving little crawler is now running on her own. And I can't believe that after two years, I need to start looking for a preschool for my baby girl.
As I start my quest for the best preschool, I decided to give Gymboree a try. It's a familiar place for my little one plus most of the teachers already know her. She also attends their Play & Learn and Art classes so when they told me about the Preschool Open House, I decided to grab the opportunity.
The Open House gave us an idea of what happens in their classes. Before the class begins, the teachers will let their students play for 10 minutes inside the classroom, also known as the Warm Up. This is to allow the kids to settle down first instead of the usual "Let's start class, children" type of setting.
Then songs will be sung, which is a big part of their everyday activities. It is actually an exciting and engaging way for the kids to participate while attendance is being called or when the teacher wants the students to tell her the day and the weather on that particular day. This is different compared to the typical calling out of names that I experienced during my time.
They also do fun activities, make art works out of colorful materials, read stories and of course, sing lots of songs. And before the class ends, the teachers will do a Recap of what they learned on that day.
What I like about Gymboree Preschool
The teaching staff. There are two assigned teachers plus teaching aids for each class. And these teachers are English-speaking, well-trained, educated and very patient with the kids.
The class size. Only 8 students per class will be accommodated. I think this is an ideal environment since too many kids in one class can be difficult to handle.
The classroom setting. The classrooms are spacious and conducive enough for both learning and play. And since there are only 8 kids, the size of the classrooms can accommodate them. Plus, it's child-friendly too.
It is progressive. The teachers pattern their teachings according to the child's abilities. If they think that the child has not yet mastered certain concepts such as ABC or 123, they will pull him/her out during the warm up session to teach him/her.
The play area. According to the preschool coordinator, the play area is scientifically designed to help in the development of the child's different motor and sensory skills. And it has attractive colors of the mats and mini tunnels which my daughter really loves (although it can be a distraction too).
Hitting the breaks
The tuition fee is expensive. And we're talking about P93,000++ here. And there are other preschools that offer the same for a cheaper price.
The location. If I'm not mistaken, most Gymboree schools are located inside the mall. And with the fiasco happening that targets the malls, the safety of the children might be at risk.
The play area. Yes, I do love the play area. However, it can be a distraction especially for my daughter. Every time she goes to Gymboree, all she wants is to play inside the play floor instead of attend her classes.
All in all, Gymboree Play and Music offers the best facilities and teaching techniques that will help kids love school even more. If you are looking for a preschool, I suggest you check out Gymboree and inquire when they will have an Open House. See it for yourself mommies and find out if it is the right preschool for you.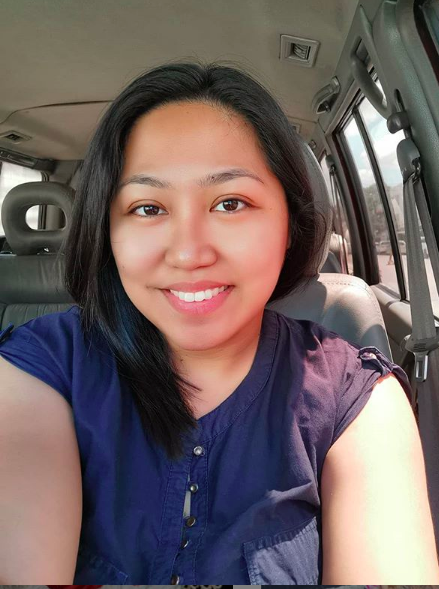 Ayi is a stay-at-home mom of two. When her kids are in their best state, she keeps up with chores, work, and ensuring that her sanity is intact. Join her as she navigates through this rollercoaster ride called motherhood.